As you know Label Ministry recently visited New Zealand for fashion week. I was there to cover and work on the Heaven swimwear show for which I crafted the involvement of none other than the amazing Imogen Anthony, beauty extraordinaire and one of the best walkers of the catwalk I have ever seen.
This year for the first time, I travelled with Sophie, my wonderful intern who will, as I explained in a previous article be contributing to Label Ministry from now on. It is a most gleeful subject that Label Ministry is growing at an incredibly exciting rate and Sophie's experience in the Australian fashion industry is greatly welcomed and appreciated. She is experienced in fashion public relations and writing as I am sure you will find evident in her article below on Rachel Mills …
Say a big hello!
Jade X
Rachel Mills gently set in motion day two of New Zealand Fashion week this Tuesday gone. They are an Auckland-based womenswear label committed to sustainability and the sole use of local manufacturers. The label is based on seeking to "transform the process of getting dressed into a ritual rather than a chore." Their designs can only be described as gracefully modern and charming, and the Rachel Mills Fashion week session captured this entirely.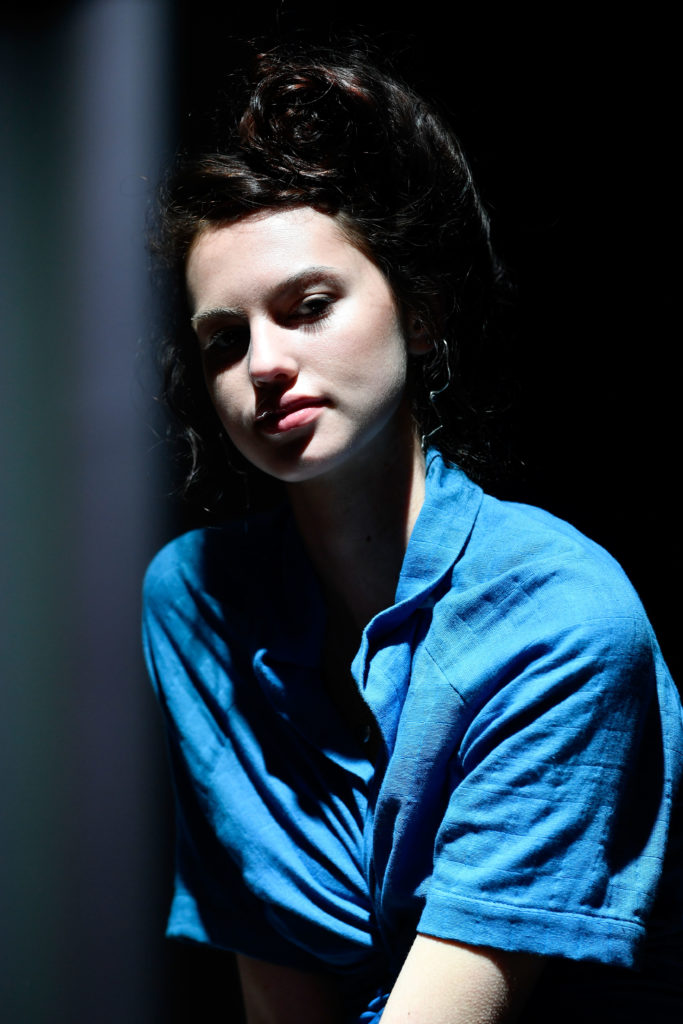 The intimate installation was essentially a room for spectators to walk through, broken up by the blocking of different models against hanging material. It took place in The Studio of the ANZ Viaduct Events Centre, inducing a sense of ease in all of us who, (at first hazily), wandered through the room. The studio itself had high ceilings and a definite industrial sense about it, which made it feel, when set against the installation, like a New York loft apartment or a quiet street when one meandered within it.
Almost every piece in the collection was simplistic but embellished tastefully with romantic wraps, folds, relaxed fits, clinched-waists and tie details. The colour palette mostly stuck to light-greys, whites, and neutrals, with the occasional delightful pop of lemon or electric blue. The result: A willowy, sophisticated, feminine, effortlessly-cool vibe. The pieces on show largely tailored to smart-casual looks, but could be suitable for any occasion that calls for an understated yet chic beauty.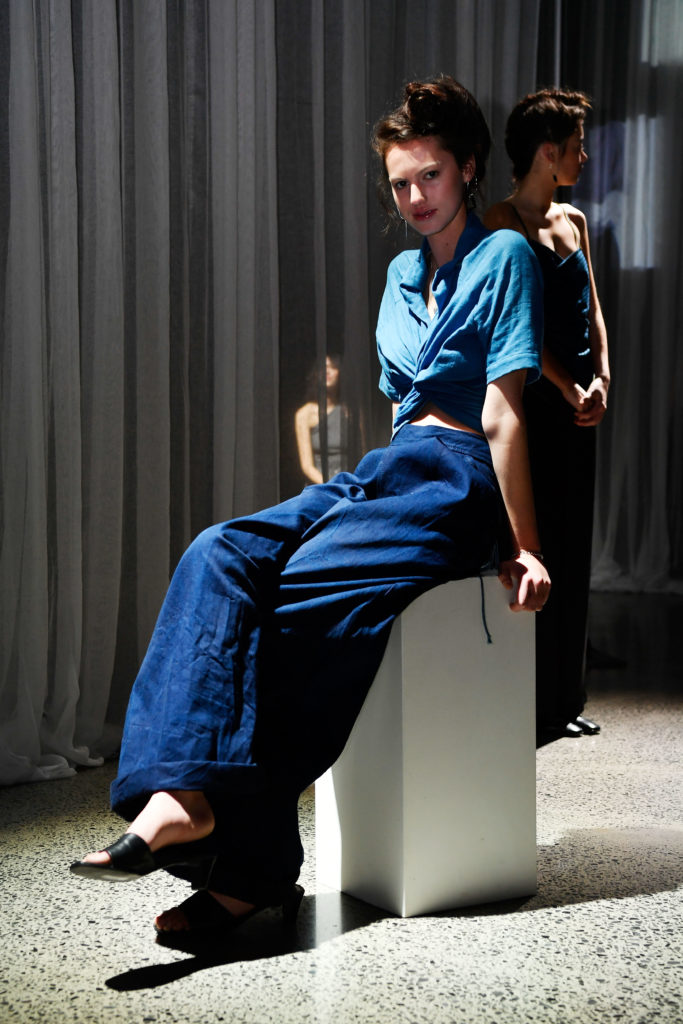 The piece that stood out most for me was the 'Divided Pants' in Harlequin spot and organic multi check, available now online for pre-order. (IMAGE: Divided Pant.jpg). The pants are split into two different halves: A soft cotton check in pale purple and white, and a silky black and white polka dot. They can be styled to look almost like a wrap maxi-skirt, or just left looking like trousers. I don't quite understand the mechanics behind the pants and how they transform, but they were very flattering on model Diana Anuenue who sported them styled as a skirt on the day, and something I'm dying to get my hands on.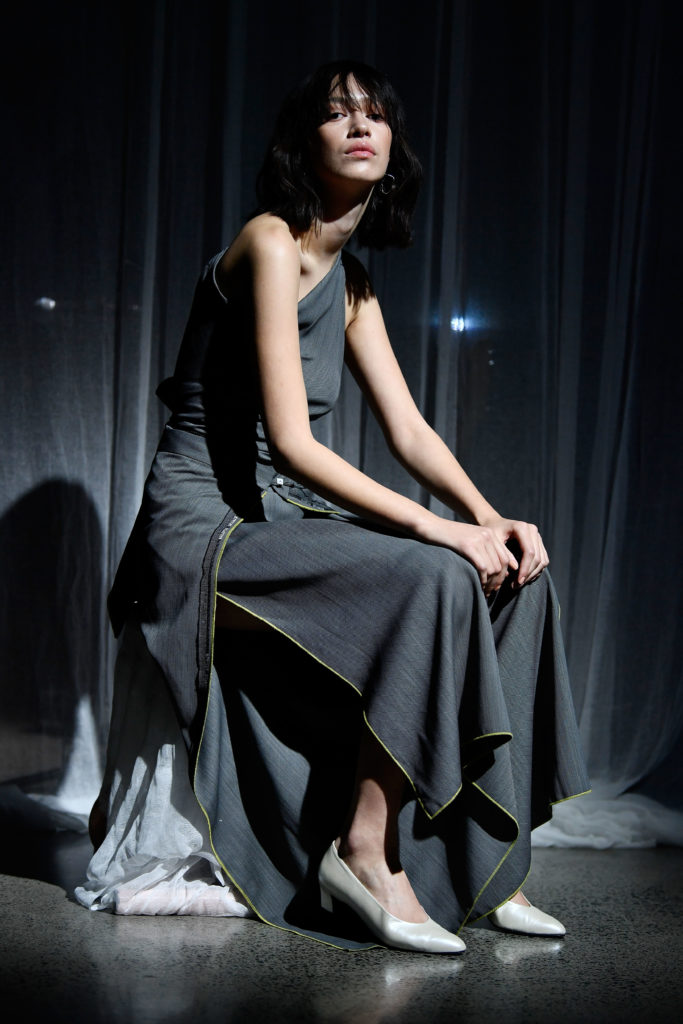 The room was dimmed, while the beautiful wistful-looking models were lit up against sheer curtains that evoked the feeling of a lazy Sunday morning. Most notable among them was stunning model Raina Masters, who commanded the room with her warm disposition and enthusiasm to quietly work with those photographing her, making for an enjoyable and personable event so different to that of many other installations.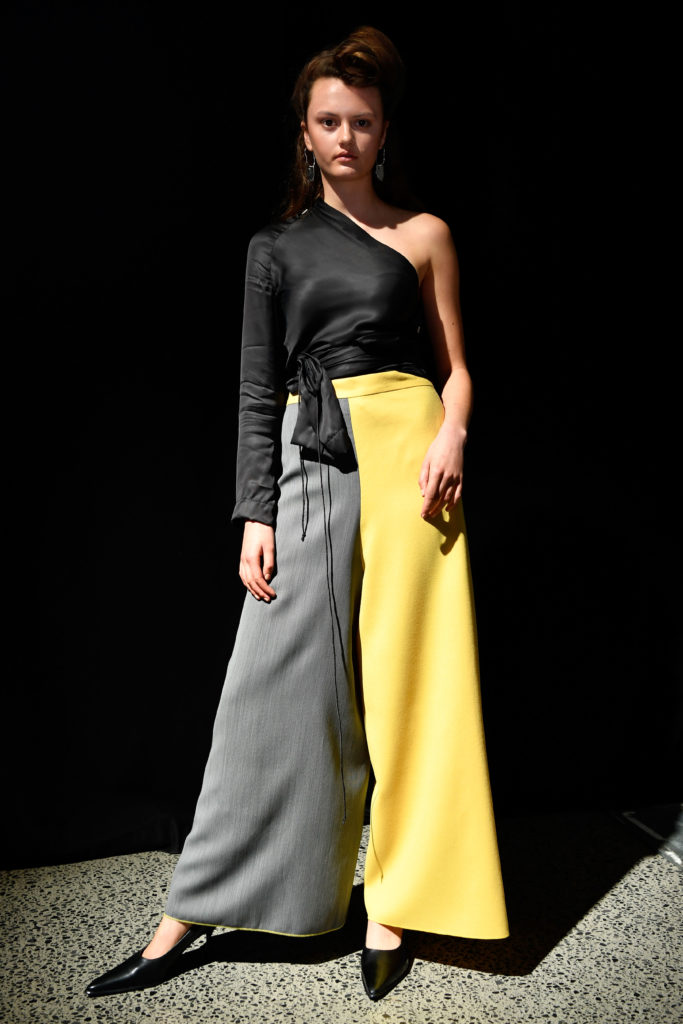 Cinematic projections played out against the fabric backdrops, with the enchanting live vocals of Lilly Carron weaving a post-breakup mood that was utterly dreamy and captivating. It was as though Lilly's presence was a 'final destination' within the installation, as at first it seemed that the vocals were recorded. Alas- no. Lilly's voice really was that hauntingly beautiful live, and added the final touch needed to concoct Rachel Mills' magical session. Lilly Carron is certainly one to keep an eye on for those interested in the music scene looking to support local vocalists as well as local fashion labels.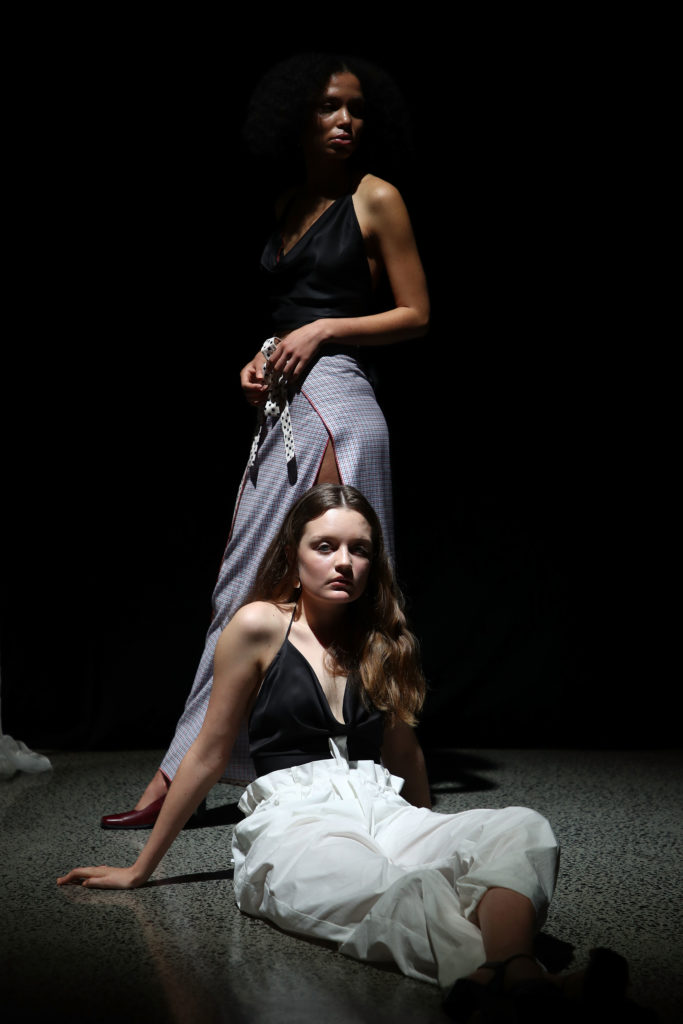 The whole thing had me wanting to own and wear every piece on show, while sitting in a cafe, gazing out a window at rainy streets with Lilly's rendition of Etta James' 'I Would Rather Go Blind' on repeat.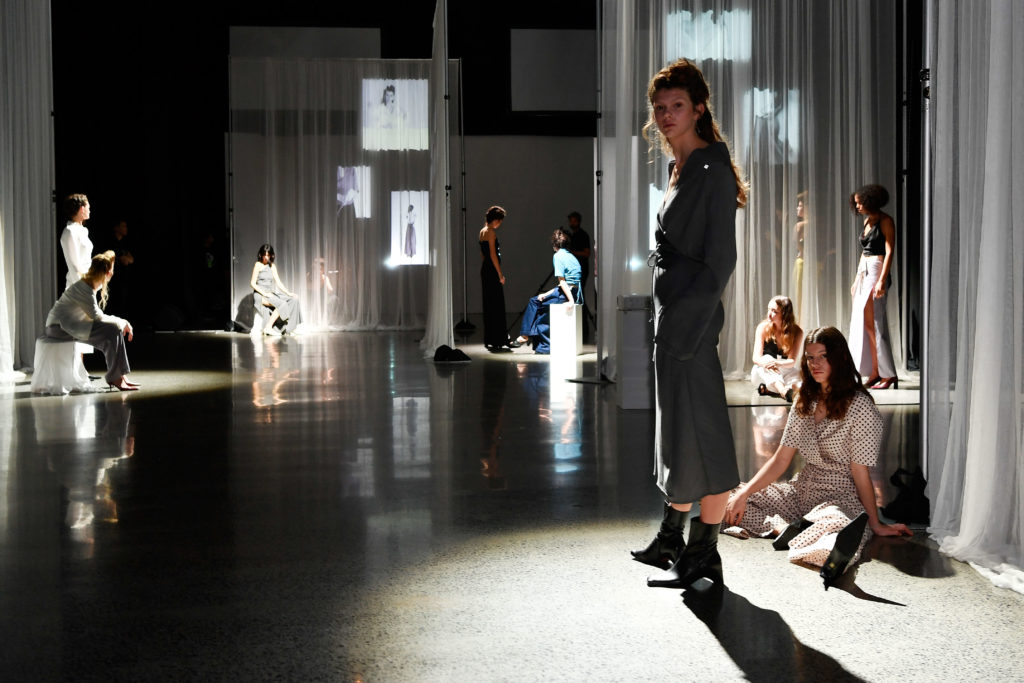 If it was Rachel Mills' intention to have me wanting to stay a while with a book and a hot cup of tea…
She certainly succeeded.
Until next time,
Sophie xx