I have been talking recently about the rising talent of some emerging menswear designers in Australia.  They are the new breed of emerging talent, and I feel the shift of greatness realigning our current industry. At least as we know it. It feels like I have stepped on a veritable goldmine of dynamic, enthusiastic, talented, passionate and downright savvy artists who have decided that the business of dressing men, needs … well, addressing.
Quite literally.
And how lucky are we that they seem to sitting right in our backyard.
Downunder.
Melbourne actually.
Ready for the upcoming fashion festival in Melbourne, VAMFF.
The spotlight for this article, is Courtney Holm. The name behind the label known quite simply as Article.bch.
Courtney graduated with First Class Honours from the University of Technology Sydney and her debut at L'Oréal Melbourne Fashion Festival in 2013 led her to re-locate to Melbourne. It's not hard to see why I loved interviewing Courtney, a young, dynamic, talented designer, who seems to have boundless energy.  Not only is she putting a collection on the runway at VAMFF in a couple of days, she also got married a couple of weeks ago. And I thought I was busy!
She is described by NJAL (Not Just A Label) as "the designer and director of sports-luxe Australian menswear label", and that her "label is distinct for its assimilation of pop-culture street styling, elemental sportswear and tailoring details", which is "designed and hand produced in Melbourne, injecting a fresh equilibrium of functional, high-end fashion into a niche menswear market". And, "her use of varied materials, such as polyurethane plastics, luxury knits, sportswear and hard-wearing materials with quality cottons, silks and wool give each piece inner softness with an overriding masculine exterior. The amalgamation of high fashion detailing with sportswear and street style makes a bold statement while the prevalence of functionality, style and fit ensure a wearable outcome for a discerning customer". 
Perhaps I should start this piece by sharing what I thought was a wonderful piece of her wisdom.
Support other brands by being a nice human and treating your fellow colleagues with respect, share contacts with them and collaborate.
I firmly believe in supporting local industries. As long as we have a Melbourne manufacturing industry and I am a part of the Melbourne community, I will support it.
LM
Firstly, I LOVE your menswear label. What inspired you to design for men?
ABCH
Thanks Jade. I started the menswear journey at university. I was studying fashion design at UTS which is primarily targeted at teaching womenswear design. In my third year we did a menswear subject and everything kind of fell into place. I'd been struggling to find any satisfaction in womenswear design, but as soon as I began designing clothing for men, it felt right. I decided to major in menswear in my honours year. From there, I just knew that was what I was good at and I wanted to pursue it. I started my label a few years later after working with some amazing designers such as Romance Was Born and Strateas Carlucci.
LM
Why sports-luxe, and what is the finer definition of this term in your view?
ABCH
I have been championing this style since before I graduated but for Article. by Courtney Holm, sport-luxe is not just a catchy phrase. It's a timeless way of styling and designing. I design high-end fashion, but it is heavily influenced by the things in my world. One of those things is health and fitness and a love for the comforts and technicality of sportswear, such as technical fibres, compression panelling, elasticated waistbands, pullovers and drawstrings. I weave these things into high fashion garments to make them the ultimate wearable goods. To me, this term means a sense of quality and durability.
LM
I believe the production of your garments is in Melbourne … has that been challenging for you to maintain?
ABCH
Yes, all my goods, apart from a t-shirt which is manufactured in Sydney, is produced in Melbourne. It is definitely a challenge, especially for keeping costs down. That is the hardest thing. I firmly believe in supporting local industries. As long as we have a Melbourne manufacturing industry and I am a part of the Melbourne community, I will support it. I feel sad that so many industries are seeing manufacturing go offshore, fashion included. I believe that soon there will be a return to local manufacturing and buying, but if we lose all our skills here in the meantime, it won't be good news for our fashion labels in the future. 
LM
What do you see as the main challenges for an emerging designer in Australia?
ABCH
The main challenges I have faced are finding the right stockists for my niche non-traditional menswear market. Also, Australia has so many amazing designers, but often they are forced to go overseas and prove themselves offshore before they are fully embraced by our country. I find this annoying if anything. It's also a challenge when starting a fashion business if you don't have a lot of capital upfront, you have to wear so many hats for a long time until the business is profitable.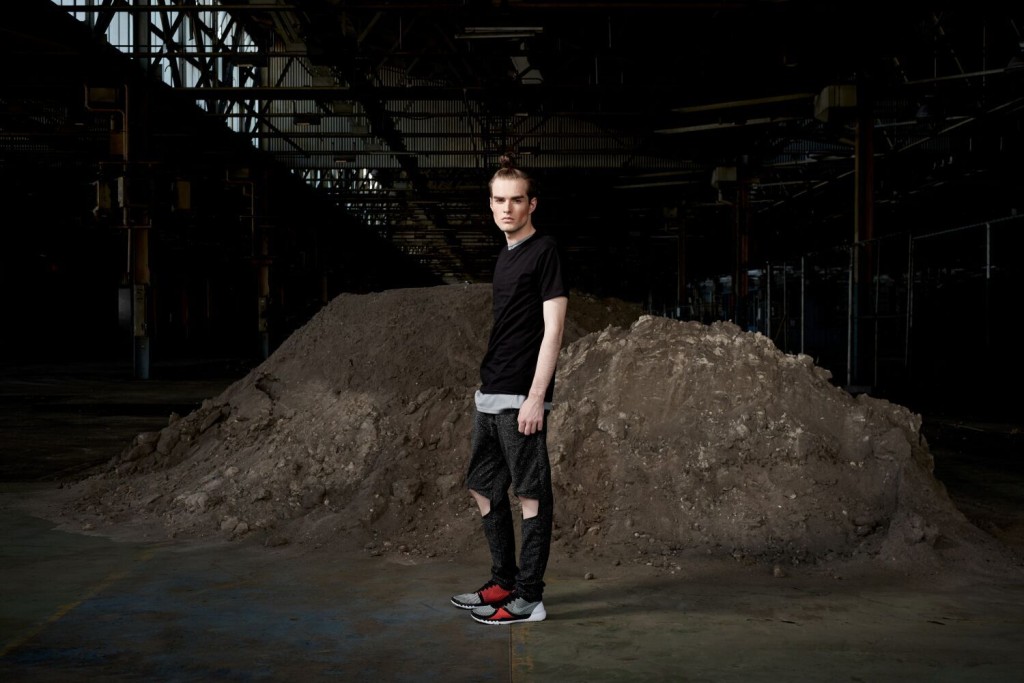 LM
Do you believe that the Australian fashion industry as a whole is supportive of emerging designers?
ABCH
I believe that in Melbourne there is more support for emerging designers than in other cities in Australia. I have lived in both Brisbane and Sydney, but the support in the Melbourne community has been outstanding in comparison. I still think we have such a long way to go if we compare ourselves to what other countries do to support their emerging designers, including fashion business specific grants, championing local manufacturing, industry contacts and mentoring. Fashion is a massive industry with huge potential in Australia, but often fashion businesses are not treated with the same respect.
LM
If you could change three things about the support structure of our current industry, what would they be?
ABCH
More pathways to funding/investors for fashion businesses

More support from Australian media/PR agencies for emerging designers

Initiatives that reward and champion local manufacturing. Reinvent "Made in Australia". This should be something to be proud of.
LM
Do you think it is more difficult to design for men than women?
ABCH
No. I find designing for men much more satisfactory and it comes more naturally to me.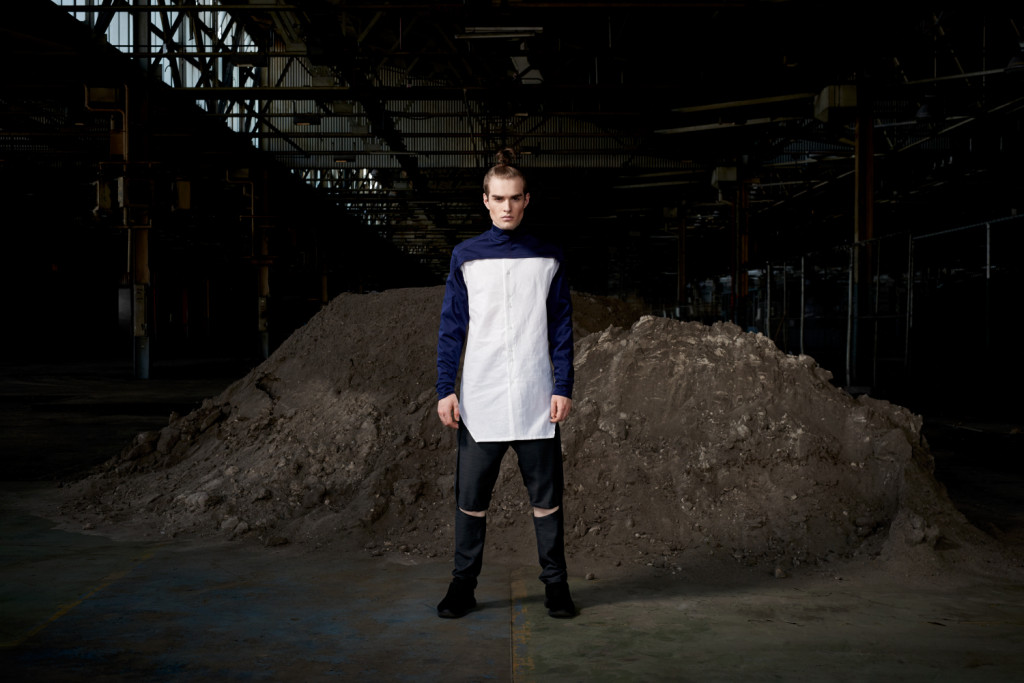 LM
Is the market of male consumers easier to please on the whole, or do you think it is more challenging than the womenswear market?
ABCH
I think it is more challenging in Australia, as men dress much more conservatively. What you see is really either formal/corporate or casual street/surf wear. It's a small market of men who are truly "fashionable" in this country, however it is growing! Overseas the market is larger, but the competition is greater. 
LM
What is your view of the importance of showing your collections on the runway?
ABCH
I think it is so important to show the world that Article. by Courtney Holm is not going anywhere.
We are here to stay, and are a reputable brand who intends to grow! I think it's important to keep being involved in runway shows as at this stage, it's the best way to get your collection "out there" and I am using this runway to launch my latest collection which I am so excited to reveal on Thursday!
LM
I understand you use a lot of technical fabrics. Could you please explain what this actually means and how these are fabrics produced?
ABCH
Technical fabrics utilise modern technology to create a fabric that is somehow enhanced or gives a greater performance than a woven or knitted natural fibre in the traditional sense is able to. I use coated waterproof fabrics and zippers, super lightweight membranes that weigh just over half an once per metre, ripstop fabrics that don't tear under duress and compression fabrics that improve circulation. Mostly these fabrics are produced with technical yarns woven into the fabrics. Some are coated. Nanotechnology has allowed man-made fibres to be modified beyond what used to be perceived as cheap polyesters and the like. Now these materials are highly technical in their molecular makeup and refined for specific performance use in mind. It's quite fascinating, especially when you start to mix these with natural fibres.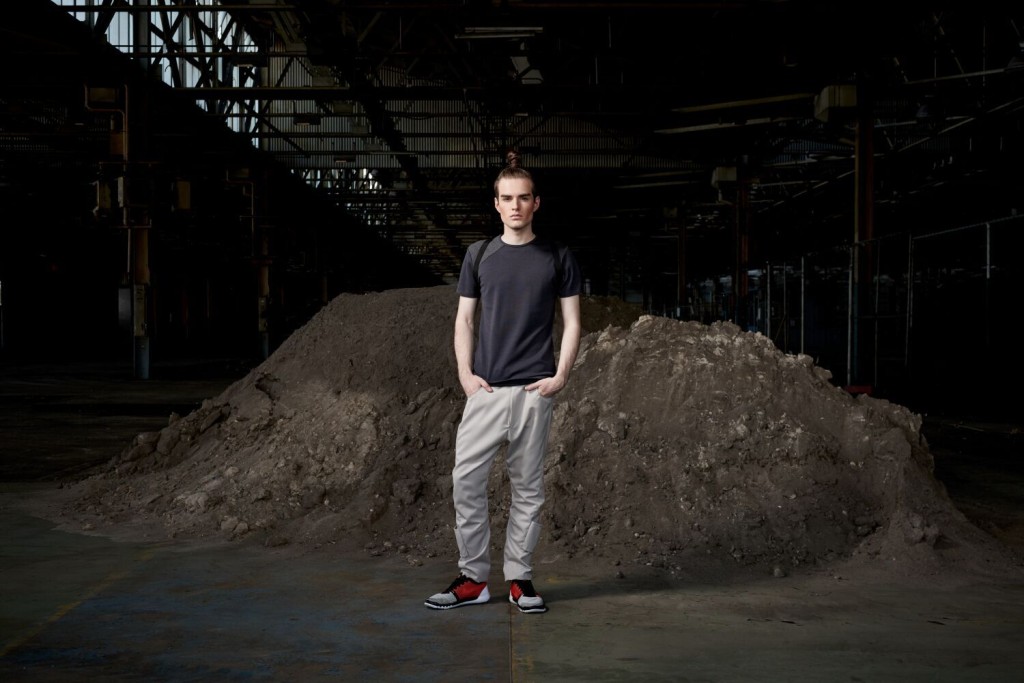 LM
What are the benefits of creating these fabrics?
ABCH
It's the future!
Imagine a lightweight fabric that is as strong as armour? Or a material that releases smells, sounds or temperature changes? Imagine clothes that can change colour on their own to reflect your mood? The technology is already here, it's just a matter or time before they are readily integrated into our clothing. Some things will be incredibly useful and powerful, other things will be purely for aesthetic and fun. The materials I use in my collections are just scratching the surface of what is possible. 
LM
Who would you describe as the Article. by Courtney Holm man?
ABCH
He's a guy who loves to dress for himself. He doesn't mind colour, cool fabrics or standing out. He is a creative and a thinker, he is into fitness, health and technology. However, ultimately he wants the clothes to feel amazing on his skin and last for a lifetime of use. 
LM
How do you believe the menswear market differs in Australia to international markets?
ABCH
I mentioned earlier that the Australian market is more conservative, I think there are a greater number of guys overseas dressing to stand out and to make their own statement. I think in Australia, these statements are made by wearing socks with suit pants, or having one unique accessory. We are much more conservative and slower on the uptake of trends. It's gradually changing and I do see more guys dressing with some interesting ideas especially as new menswear labels pop up and gain momentum here.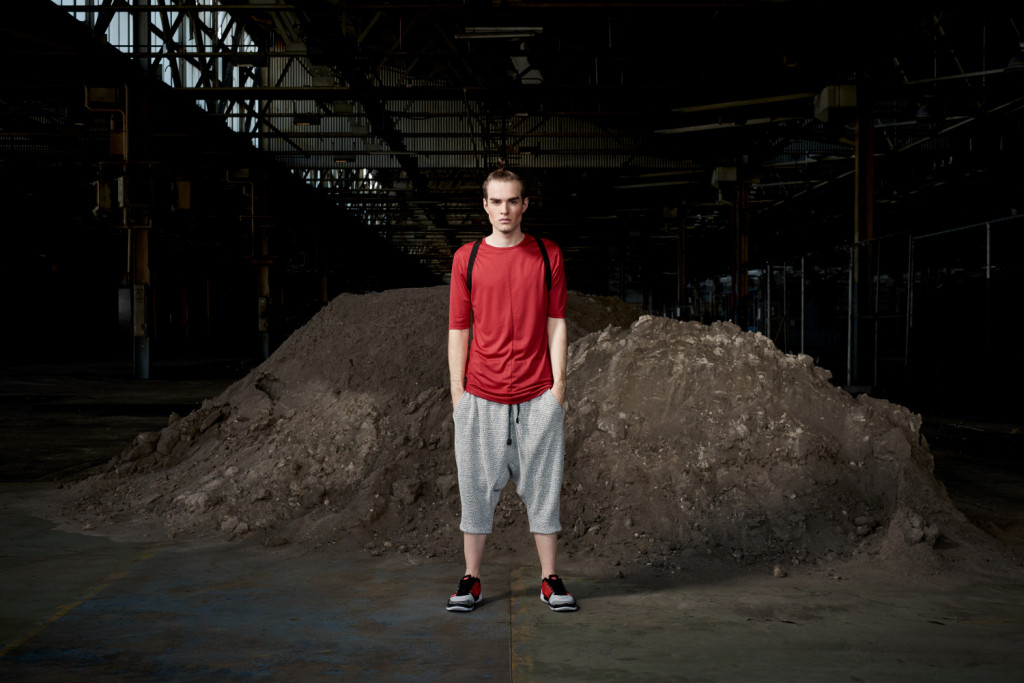 LM
Do you see yourself growing and expanding to other markets and if so, where?
ABCH
Yes, my hit list is Korea, Hong Kong, Japan and London.
LM
What is your view generally about ethical and sustainable fashion?
ABCH
I believe every fashion business has to make a choice about whether they will go for the cheapest option, or the more sustainable and ethical option. Sometimes these two things align, but often they don't. Everyday choices towards wastage, how you treat people in and outside of your business and research about where your products come from and the people involved are what make you sustainable and ethical.
You can't claim ignorance in our current climate, it's just not good enough. We have all the resources at our fingertips, and it takes a lot of work and time to investigate the various options we have in sourcing, manufacturing and delivery but I believe that it's essential to ensure our future. 
LM
Where does the inspiration for the designs on your fabrics come from?
ABCH
Various things that take my interest. Body parts, photos I have taken of my drape work, sketches and more. Usually it's a very literal thing that I will manipulate over and over until I get an abstract result that I am visually excited by.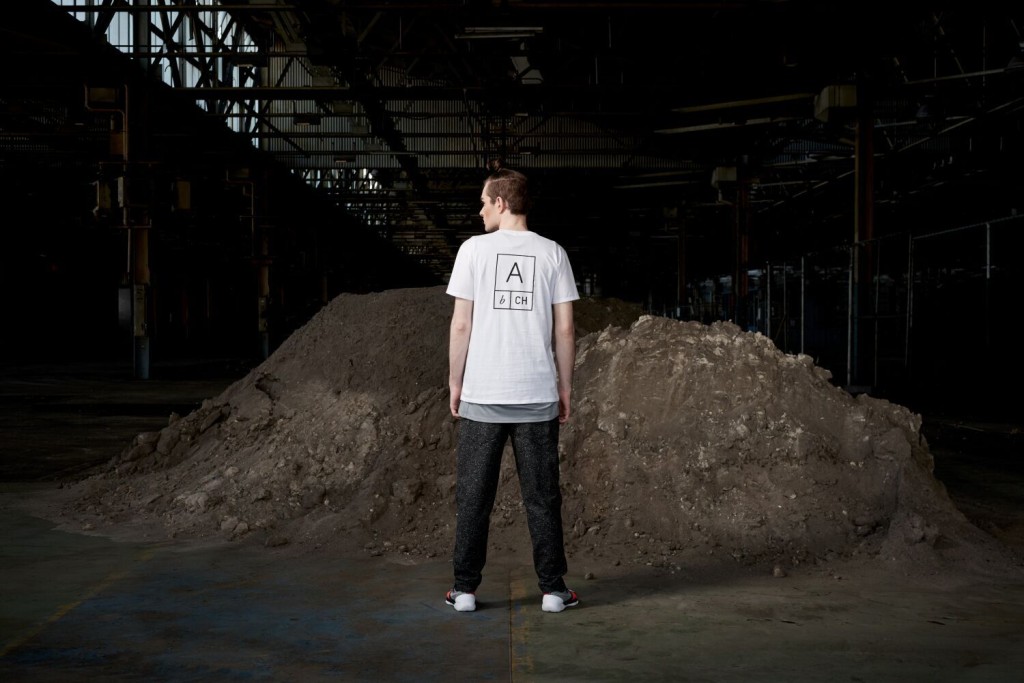 LM
Please tell me more about your love of pop culture, street styling, and elemental sportswear?
ABCH
I love sportswear, I am also a pilates instructor and personal trainer, so active clothing elements are always are part of my designs. I love styling. I have quite a knack for it and feel I can take the garments apart and reconstruct them in many different ways to achieve various looks. The street look is what I am aiming to promote through the label. Pop-culture icons have inspired me as I love the way an individual can champion a look and the two can become almost inseparable. 
LM
You describe your garments as ethical. What does this entail across the entire process of production?
ABCH
Minimise wastage in development and cutting. 

Engaging manufacturers that are legal, treat their workers fairly and don't outsource without your knowledge – this is much easier to do if you live in the same country you manufacture in!

Treat your employees well and fairly, this includes your sub-contractors and your interns.

Don't claim ignorance. It's really hard to know where everything comes from, especially fabrics. Keep searching and investigating all that goes into your brand and make everyday improvements.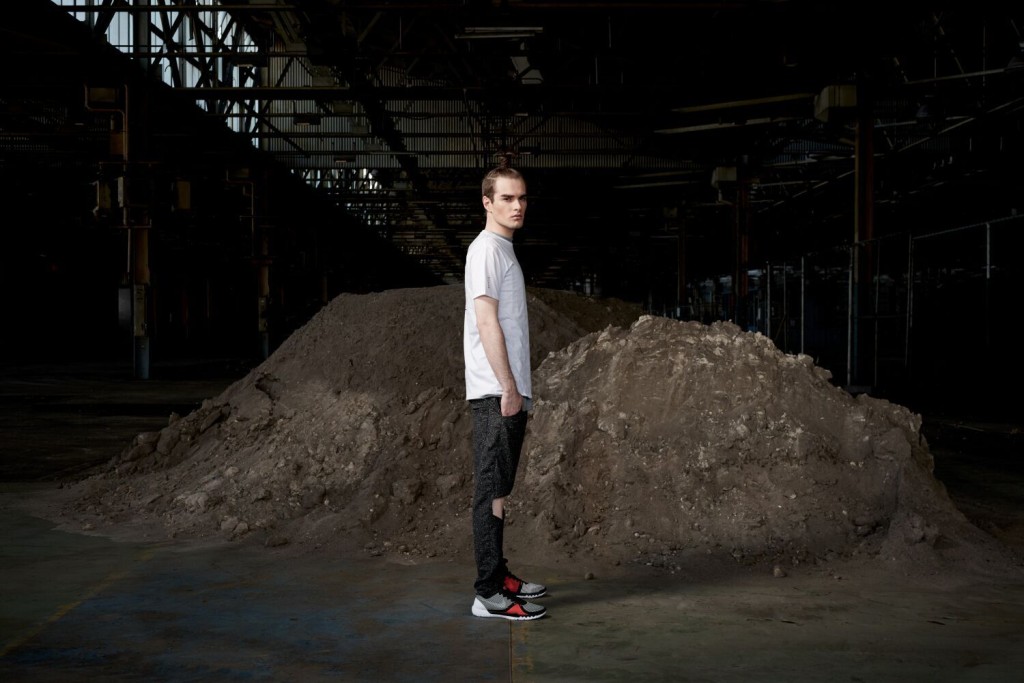 LM
Do you love what you do?
ABCH
Yes.
LM
What advice would you give to emerging designers? I recently read an article which claimed fashion design is a 'false dream'. What do you think?
ABCH
It's hard to say without reading the article personally. Fashion can seem glamorous and all, but it's really a hard slog. I think people realise that the hard way a lot of the time. If you go to a good university, they should prepare you for that. In saying that, don't let anyone tell you that you can't do something or that it will never work. They might be right, but they might be wrong. Take all the feedback with a pinch of salt, and think critically of your own work.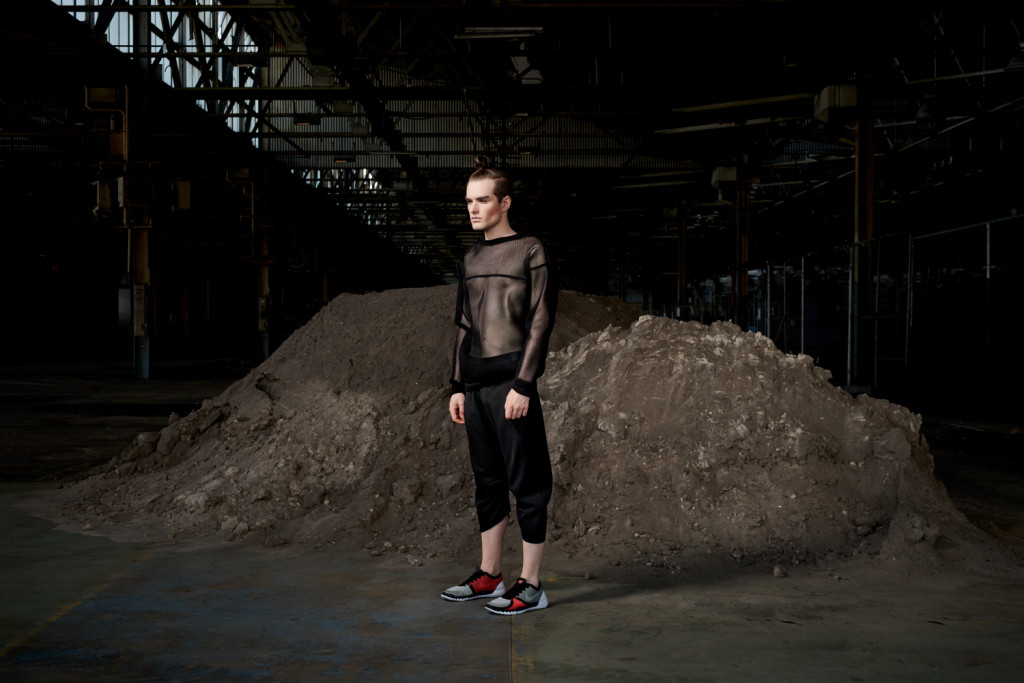 LM
What do you envisage for the future of the Australian fashion industry?
ABCH
I envisage a return to local manufacturing and the revitalisation of our industry.
I'd love to see (or create) a hub for fashion designers to develop, grow and emerge into the world from the design studio space. A space which offered manufacturing, printing, knitting and dyeing capabilities and a place where designers are truly supported by the local government and media. 
LM
Where would you like to see yourself in five years from now?
ABCH
Running a financially lucrative business that is able to continue to pioneer new styles in menswear around the world while also supporting the local industry. Creating new jobs and helping to develop other emerging designers. 
LM
What are you most looking forward to in the showing of your collection at VAMFF?
ABCH
Hanging out with all the other amazing designers, seeing my clothes come down the catwalk for the first time and launching what will be our biggest year and collection yet!
LM
Go Courtney! Label Ministry will be there cheering you on! Check out Article. bch!
Accreditations:
Design & Styling| Courtney Holm | Facebook | Twitter| Instagram
Photography | Brooke Holm | Facebook | Instagram
Creative Direction | Graphic Design: Instagram 
HMUA | Chantal Lee |  Chantal Lee
Model | Tom Brennan | Instagram 
Pop Video Accreditations:
Design & Styling | Courtney Holm  
Shot, Cut & Directed by |  Noel Smyth 
Music | Marcus Hollands | Instagram
Talent | James Kremers (Scene) | Instagram
Hair and Makeup | Martell Hunt
Until next time,
Jade xx