Recently, I caught up with Cimon Vozzo, Fashion Editor of the Sunday Mail in Adelaide, Adelaidean stylist and fashion blogger whilst she was visiting Sydney for the recent launch of the spring collection at David Jones.  
We chatted about Australian fashion designers, styling, the emerging fashion market, and what we hope for, for the future.
Adelaide fashion is something that is growing fast and many labels that we know and love were born in South Australia. Cameo, Finders Keepers, and The Fifth just to name a few. It is so encouraging for me to see that wonderful emerging designers and more established designers are finding their way into our major department stores and speaking to the broader population no matter where they have been birthed.  As a nation, we are now being recognised in a significant way on the global stage of the fashion community and I believe we will continue to witness continued growth. Next time you are browsing through David Jones, take a look for yourself.
Who cares about where the labels are developed? Talent is everywhere!
I for one want to see each and every state in Australia contributing to our wonderful fashion industry which I am totally in love with, as you all know!
We are all Australian gals, wearing fabulous Australian labels, and I want to see more of it!
We should celebrate, celebrate, and celebrate again, the phenomenal talent we have on our doorstep.
Good on you Adelaide … can't wait to see what you come up with next!  
I asked Cimon some things that I felt curious about.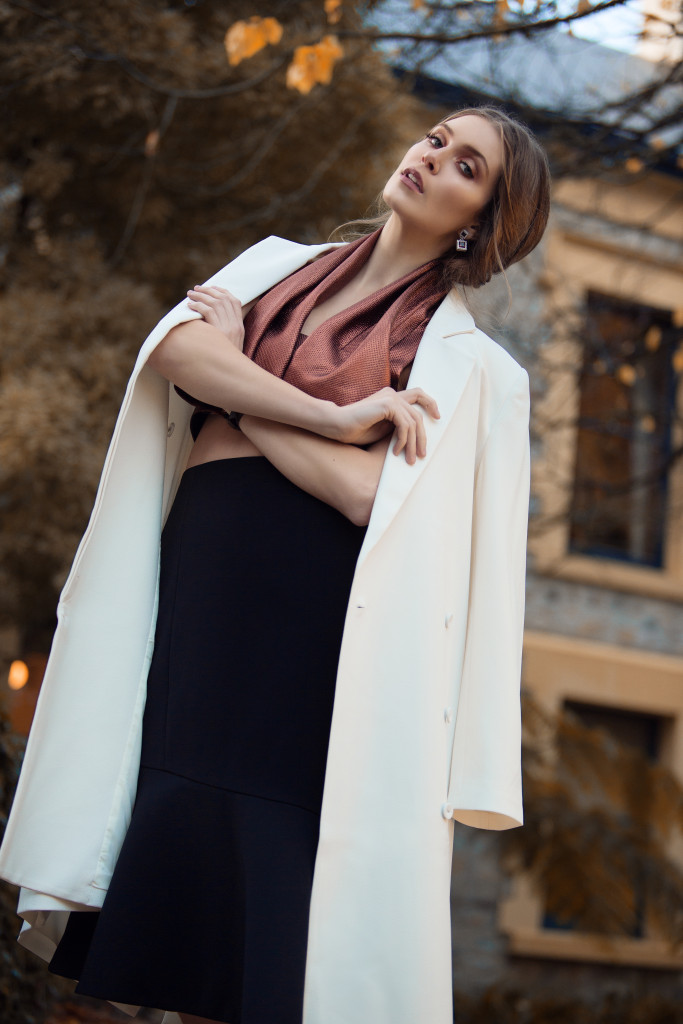 LM
What do you see as the differences between Sydney and Adelaide fashion?
CV
People in Sydney are more adventurous, less conservative, more fashion evolved and not afraid to take risks.
LM
What changes would you like to see around Australian fashion?
CV
I would love for things to be made in Australia. Design wise I tend to like the way the Europeans use colour, and I am a fan for a little bit of glamour and dressing up! I would love to see more of this in Australian design.
LM
How do you feel about Australian designers?
CV
I truly think that we have so much talent and that we should be so proud of our Australian fashion. We are extremely evolved and we should be celebrating our beautiful designers. 
LM
Do you feel that we support our Australian fashion designers?
CV
Not nearly as much as we should. I think, sadly, people are still more likely to buy and shop overseas, and building awareness about spending money on our own local fashion is a really important thing.
LM
How do you think we can support our Australian designers more?
CV
I think in a retail environment we need to help people to understand the importance of "buying consciously".
Buy from our local Australian designers who need the support and the patronage.
It's all very easy to forget how important this is, and perhaps it's just as simple as a reminder.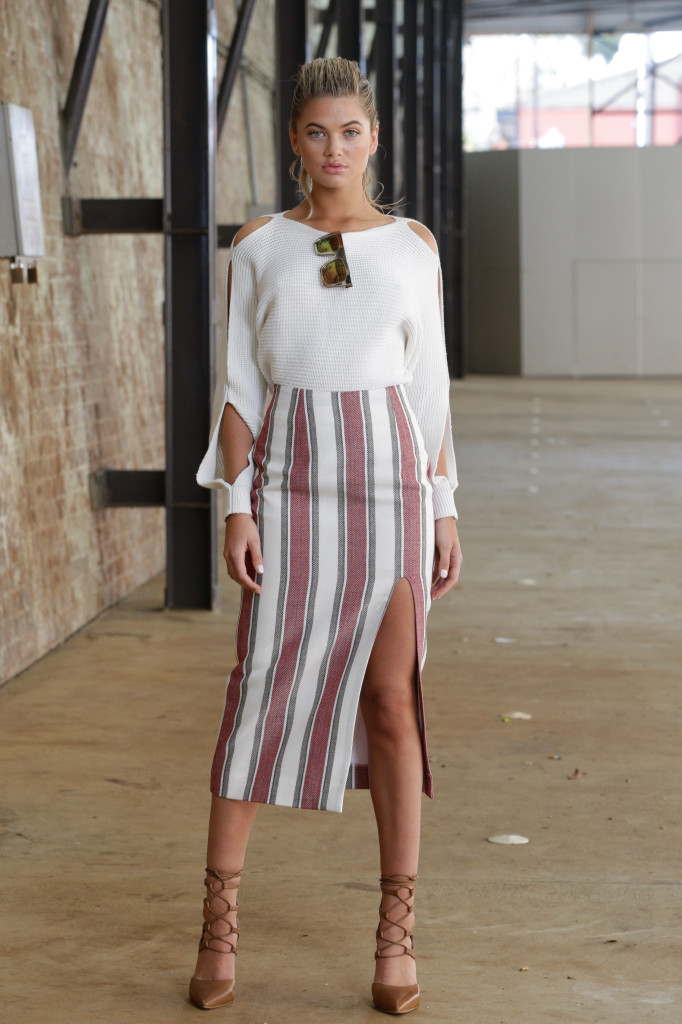 LM
How would you describe Australian style?
CV
I feel that too many people look the same and that not enough people take the risk of actually looking different to each other. I would love to see people be more individual, explore their own style and take risks!
LM
Amen!
LM
How do you promote Australian labels? Do you and your friends consciously understand the importance of buying the labels of Australian designers?
CV
You know … we don't do that, but I really wish we did.
We need to support each other through social media, talk to each other, and be proactive. An awareness around this subject is lacking, and can certainly be improved.
LM
The Australian fashion scene is stronger than the last few years. Don't you agree?
CV
Yes I do agree. I think that social media has helped and good PR people are contributing with good initiatives, but there is still a lot to be done.
LM
What are your favourite Australian and international fashion labels?
CV
Ellery. KitX, Zimmerman, Chloe,Fendi, Louis Vuitton and RM's!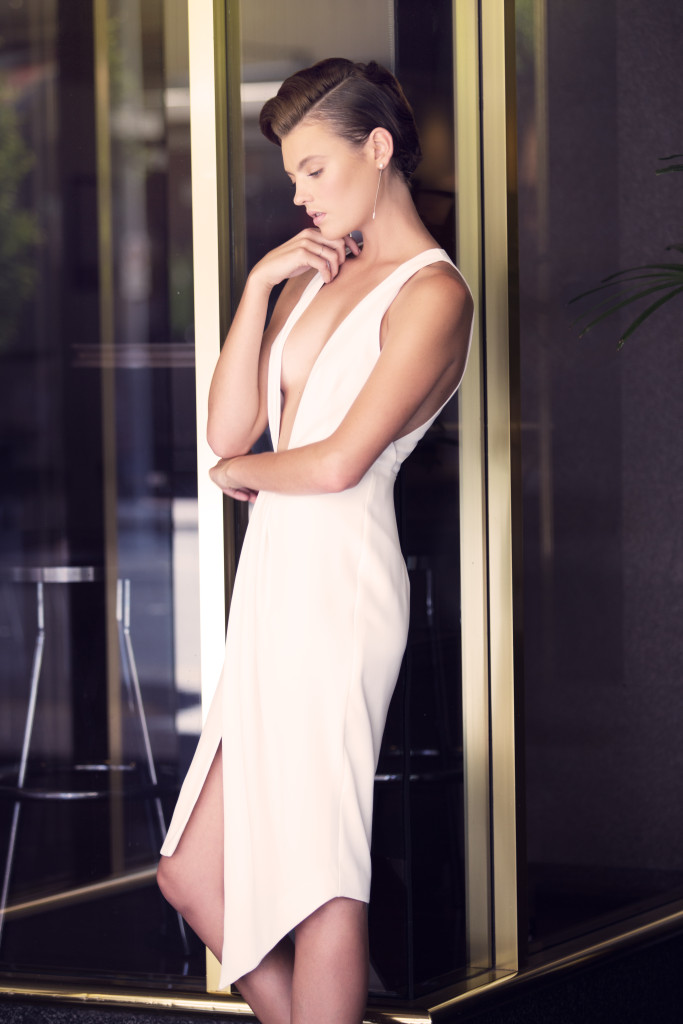 LM
What do you feel is the most important role that a stylist plays?
CV
I think it is making people look at them in a different way and presenting a contrary point of view.
Showing people how to style clothing contrary to how they would normally see the garment is fun and satisfying, and this shows people how to be more adventurous when shopping and putting themselves together.
LM
Who have you styled that was your personal favourite?
CV
It would have to be Montana Cox and Jess Gomes – both shoots for David Jones and they were AMAZING!
LM
How important is ethical and sustainable fashion practices to you?
CV
It think this issue is very important. I have an ethical brand clutch from Mimco.  I believe a great deal more of this needs to happen across all Australian brands.
It was great knowing that I was supporting ladies in Africa who had hand beaded the clutch.
KitX has just launched her new range of ethical clothing, and I feel that this is an important step in the future of Australian fashion.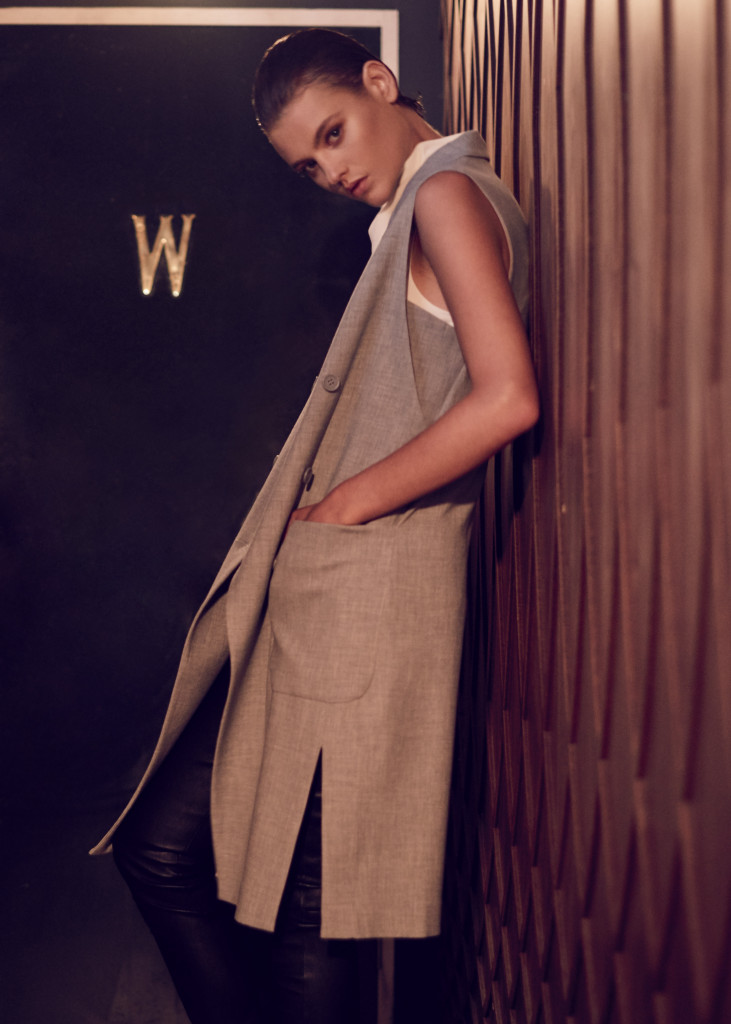 LM
What is your "go-to" style?
CV
If I'm in a rush I always go to the leather jacket and denim jeans, styled up or down. 
LM
What are your thoughts when you think about Australian fashion on the world stage?
CV
I think we are really making a name for ourselves. I'm pleased to say that Adelaide is making it's way on the map also.
LM
Are you a fan of social media and how do you feel it impacts on the fashion industry in Australia?
CV
I am a fan of social media.  I hope that it continues to impact Australian fashion in a positive way, the way people perceive our product and hopefully increase our international profile and drive sales.
LM
Do you regard social media as mostly positive? What do you see as the negatives?
CV
I do regard social media as positive but I think there are negative aspects, such as causing people to be anti-social and unfortunately having to deal with trolls.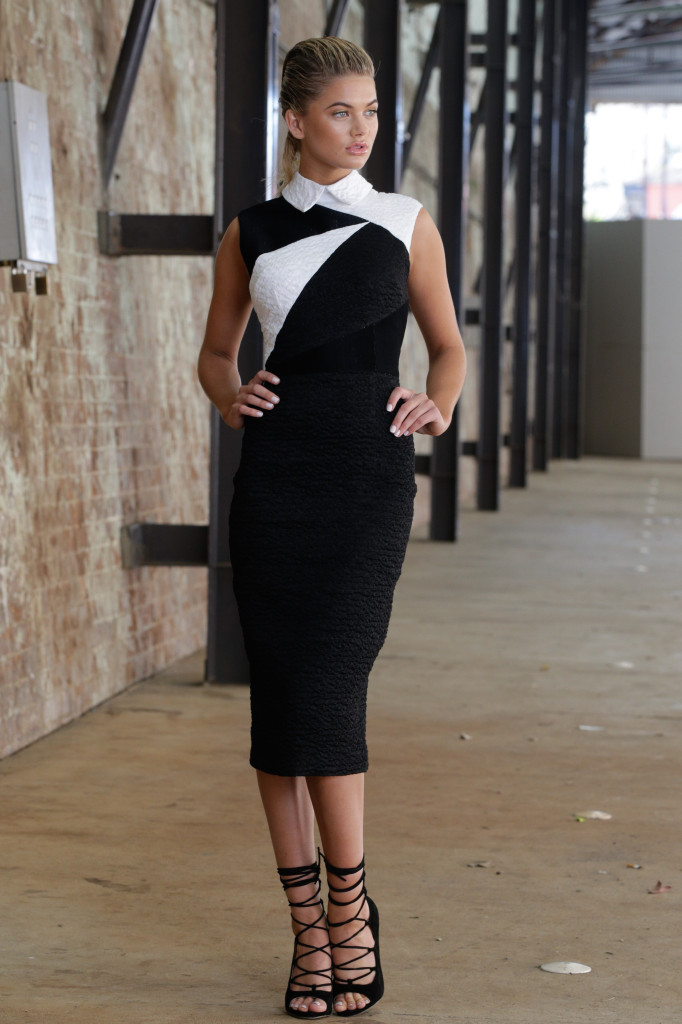 LM
Who are your favourite bloggers and why?
I love Olivia Palermo. She is a style icon to me. From a young age I have always loved European fashion and the way it is styled.
LM
Do you believe that we need to have more conversation about buying the work of local designers in Australia and passing on fast fashion?
CV
YES, YES, YES!  
We are all guilty of buying fast fashion but it is killing the local and international industries. We need to make more conscious decisions when shopping and put aside some money for the investment of Australian pieces each and every season.
LM
Amen!
LM
Where do you see yourself in five years from now?
CV
I hope to be styling editorials and blogging as this is what I love doing.
Until next time,
Jade xx