I recently met with Tiffany Newman, the PR and Marketing Manager of Once Was when she was visiting Sydney. This Melbourne label has recently undergone a metamorphosis in the Australian fashion industry previously known as Spencer Lacy. The new name was chosen specifically to pay homage to their existing loyal following.
She describes Once Was as a label which places great importance on quality and originality. The designer behind Once Was is Belinda Glynn who describes the Once Was woman as worldly and smart. One who expects versatility in her wardrobe. She is a woman who likes to invest in quality and seeks out designs that have seamless wearability which suit her lifestyle.
Enjoy xx
We don't seem to understand that we should be investing in local Australian designers who are working hard to create quality design. There are so many talented and creative people here. I want to see designers receive the acclaim they deserve.
LM
What inspired the label Once Was?
TN
We look to our local designers, like Maticesvski and take inspiration from Alice McCall. From a design inspiration Belinda is interested in women around her. She takes inspiration from influencers, bloggers and key designers and is interested in the community building aspect.
LM
What is your view of street fashion?
TN
I feel that it is very multi faceted. Street Style is very broad, grunge, denim, almost common. Bloggers interpretation of style and design is paving the way by creating a flow of imagery. They are more daring with their everyday choices. This encourages all of us to expand our expression and grants us permission to do so.
LM
How do you see the role of the fashion blogger?
TN
Successful bloggers do not seem to conform to mainstream trends. Bloggers are not the be all and end all of the fashion industry. At the moment they are the poster for designers. I believe that we are getting too caught up in the hype of that. Whilst there are talented bloggers out there who do command respect, there are also many bloggers out there who are more interesting in taking what they can get rather than effectively contributing to the community of fashion in Australia.
LM
What influence do you think social media has had on the Australian fashion industry?
TN
I believe that generally social media is a very positive thing however, there are some elements which have contributed negatively. From a consumer perspective, it has created a faceless community where designers can be easily ridiculed.  But then there is definitely the positive.  It has allowed for the break down of barriers, and has provided the ability for labels to have a national and international platform.
I believe that social media has opened up a whole new world and a new community for designers. Social media can be used effectively as long as there is always good content which helps to build brand awareness. The fashion community budget will become much more accessible when shoppable links to e commerce sites become available. That moment is not here yet although it seems that it is certainly in the pipeline.
Social media does allow large groups of creatives to tap into each others cyber space and make meaningful connections that otherwise would not be possible. I feel that Facebook is a much more personal interaction, where Twitter is a stand alone platform, and very much information based. To me Instagram is inspirational.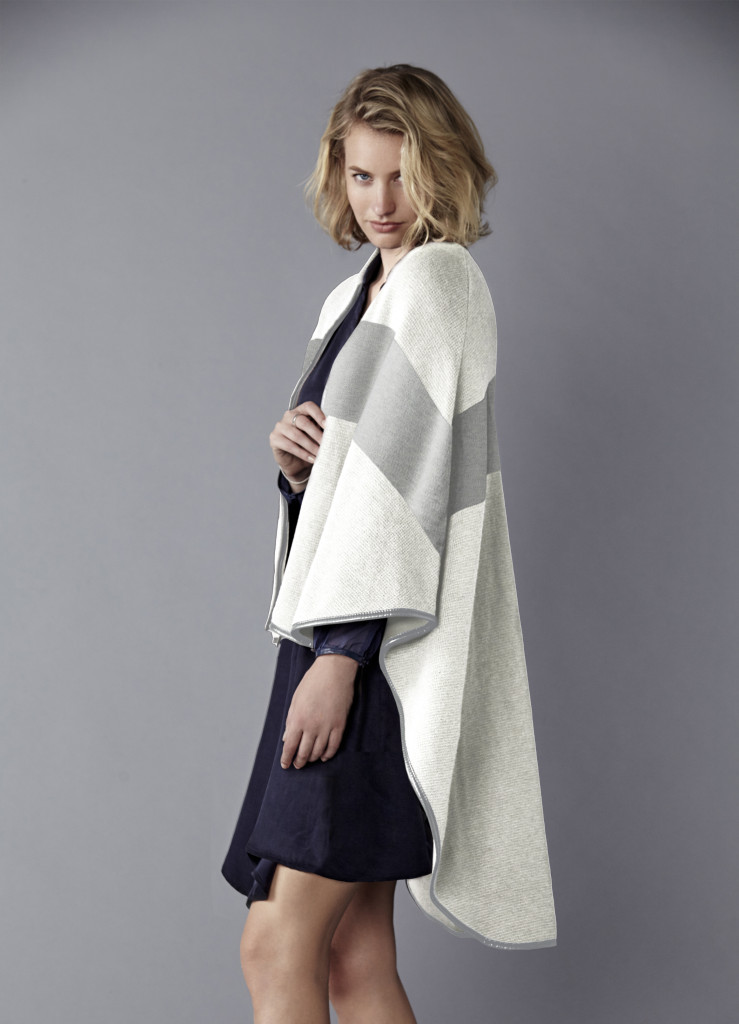 LM
What is your opinion of fast fashion and how does this affect your brand?
TN
I feel that this is very much a positive and negative. Fast fashion gives us access to portable trend but can affect the perspective of the consumer and what they consider to be fashion. I feel that fast fashion is just a reproduction of what has just come off the Runway.
LM
Why do you think some fashion designers have suffered in recent times?
TN
I believe that it has a lot to do with the consumer and our habits. A lot of product is available at cheaper prices at the expense of the garment quality. This is just not the same as the quality that the local designers are creating. I believe that support for local Australian designers is starting to shift, but it is not enough to stop the carnage altogether.
LM
How can we support Australian Fashion?
TN
I feel it is by building community and relationship, but I feel it needs to start on the industry side. We need to be able to work together, and remove the negativity which is created by the high level of competition, otherwise the industry will continue to suffer.
LM
Where would you like to see Australian fashion in five years?
Flourishing! I would like to see local designers well known and respected in Australia and internationally. Not just well known here but all over the world. I believe that we have the best Australian designers and creative teams in the world.
LM
Amen! So does Label Ministry!!
LM
How important do you believe is the Runway for a designers collection?
TN
Seeing collections on the Runway is extremely important. It allows the consumer and industry professionals to see the quality and versatility of the garments. So much work goes into the design and construction of a garment. The Runway experience creates the opportunity of understanding a collection, something that a lookbook cannot.
You can see more of Once Was here.
Until next time,
Jade xx