I recently had the pleasure of wandering into Suzie Anderson Home in Moss Vale.  For those of you who have not yet discovered this beautiful store, Suzie Anderson is a haven of exquisite homewares, a fairytale of interior inspiration, and quite simply 'the' grown up playground for anyone who has a love of interiors and design. Suzie Anderson and her partner Dave have created a wondrous space where one can amble through endless vestibules portraying individual rooms. Not only does this give the impression of being in one's home but it offers continual moments of delight as one discovers yet another gorgeous intimate and inspiring space. Once owning the beautiful and renowned Hopewood House in Bowral, Suzie is no stranger to beautiful interiors or a beautiful home. She wanted her customer to experience her interior collection in this way and that, coupled with the perhaps the friendliest staff I have ever encountered makes any visit just magical.  When you're next in the Southern Highlands be sure to pay them a visit. Enjoy xx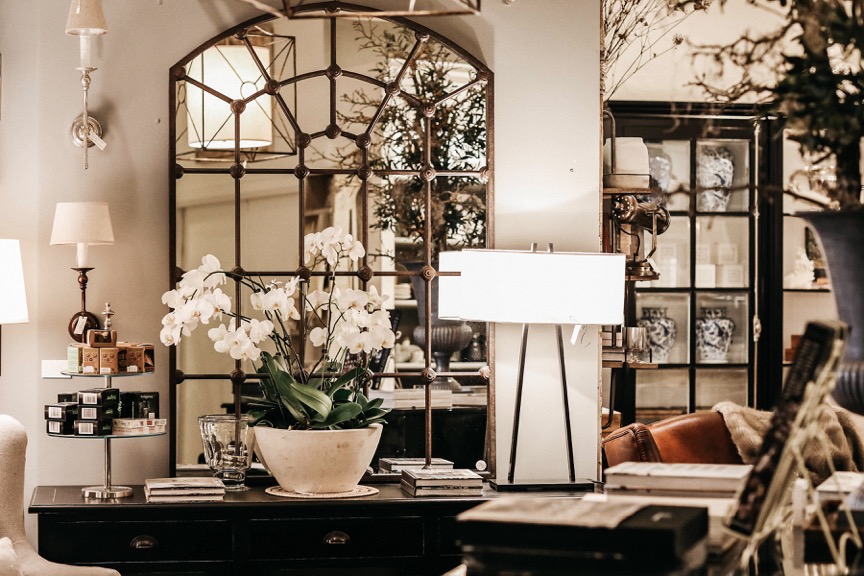 LM
What inspired you to create the Suzie Anderson Home brand?
SA
I had been buying and selling a mix of old and new pieces on  a part time basis while bringing up my three gorgeous children.  I started with a small stand at the Sydney Antique Centre. I enjoyed going to auctions, garage sales and then overseas antique and trade fairs to fill my home and my little stand. Eventually we had a shop in Paddington selling mainly French antiques and decorative pieces.
On moving to the Southern Highlands I felt my style had broadened after travelling to other countries.  A colleague suggested I move away from the "French & Country" brand that my business was then named. As I had an interest in creating my  own brand of accessories, it made sense to create the Suzie Anderson Home brand.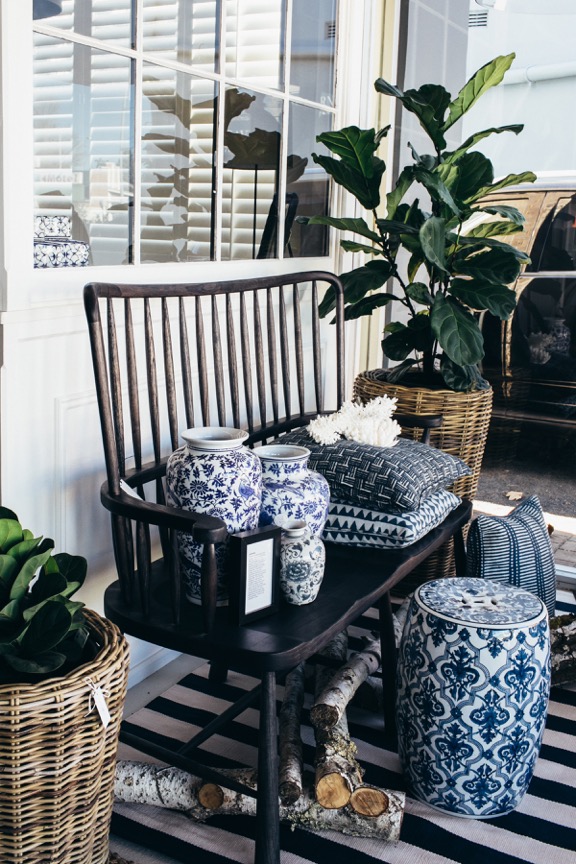 LM
Where did your love of interior design come from?
SA
I grew up with very creative parents.  There wasn't a time that I can remember that my Dad wasn't doing something creative, making models, restoring vintage cars, painting, building dolls houses and my Mum was never one to sit still.  Hook rugging, tapestries, sewing, knitting, making bears … and now gorgeous beanies for our shop.  Our houses were always decorated quite neutrally in soft greens, whites, natural tones which is where I think this aesthetic developed in my own personal style.
When I got married, my (then) husband had a passion for antiques and beautiful furniture.  He and his friends would spend time going to antique auctions and I tagged along and learned a lot along the way.  We renovated many houses, which allowed me to use my passion for interior styling.  We found this both enjoyable and profitable.  Any left over furniture and accessories that may not have worked in the next house could be re-sold in my store.  It was a perfect creative outlet!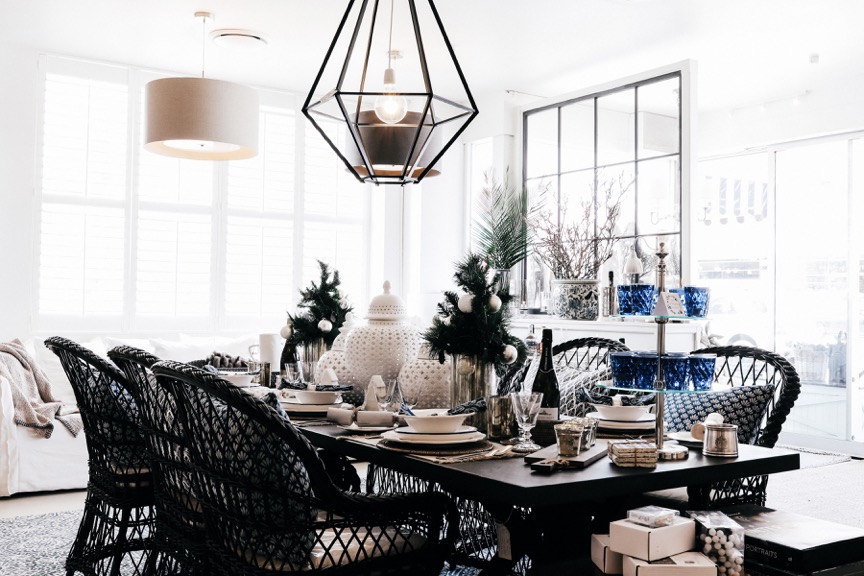 LM
Your store is like walking into a wonderland of someones real home. Was that your intention?
SA
Yes.  From my first shop, a little terrace, we found it more interesting to display furniture as you would see it in your own home.  So the kitchen of the shop would therefore have kitchen cabinets and benches set up with relevant accessories.  Upstairs in the terrace the bedroom would be set with a bed, chest of drawers, bedsides, linen, lamps etc as you would expect in any normal house.  We didn't have bulk product of any one type, rather change it up once it sold.  We continued this when we set up our showroom at Hopewood in Bowral and now our store in Moss Vale.  We often get feedback that this is helpful for our customers when seeing items in 'real life' settings.  We like our customers to feel they are walking into our home.  We want them to feel comfortable hence the necessity to greet and farewell each person that enters our store as you would if they popped in to our home.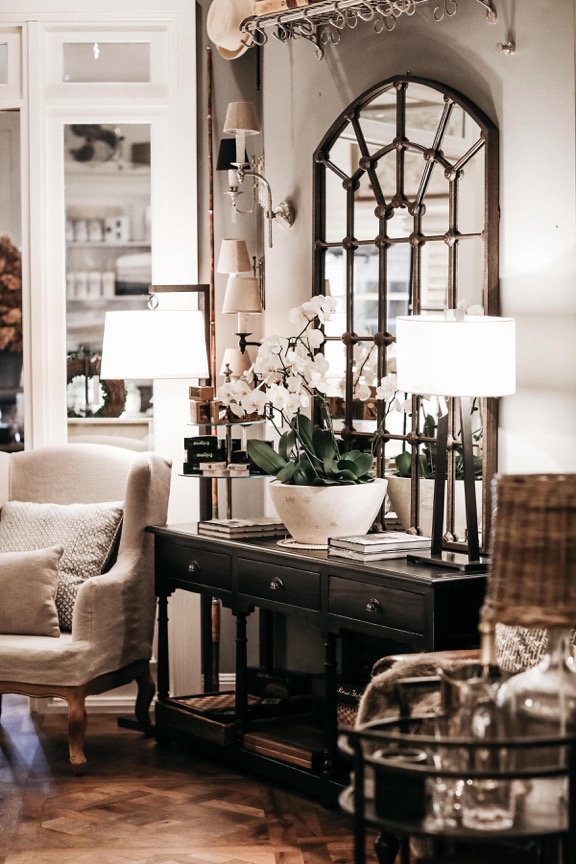 LM
Do you offer in-home interior design services?
SA
I am not a trained interior designer, I am a stylist/retailer.  I have styled several of my customers homes and done a lot of styling of homes for sale, which I really enjoy.  It is difficult to balance the demands of running two retail spaces and giving customers the full focus they need when taking on an interior styling job. It can be very time consuming.  More often people are after just a few simple suggestions of how their rooms can be brought together with a few new pieces, a new rug and some better lighting. I can visit their home for a few hours and then they come to the store and we select the right pieces to suit.
LM
I was impressed to learn that you actually custom make sofas for a specific space. For people interested, how does this work?
SA
I work with several different furniture makers who have a wide range of styles from contemporary to classic. Single chairs, ottomans and full modular lounges.  Working with their budget, we  select the size and style suitable for the space, select the fabric, the comfort level, leg styles and colours.  It's great to work with local makers rather than buying imported lounges. If there is any problem the maker is at hand not oceans away!  The quality difference is noticeable … you do get what you pay for!
LM
Where do you source your product? I know you import from France. How do you decide what to buy and what will sell?
SA
I buy what I like.  I don't buy on trend.  For me, I am interested in classic, ageless furniture pieces.   I like to have a mix of old and new, I like decorative pieces that tell a story, and wherever possible in a room, I like to incorporate something with a history/soul.  It adds character to new spaces and a comfortability to a room.  I appreciate rooms that are not too uptight!  I source from all over.  It could be a country market in the Highlands or the South of France.  Paris, Singapore and New York trade fairs for new items, Belgium for lighting, Denmark for Christmas decorations, Indonesia for hand made ceramics and rattan … truly anywhere I travel I am on the look out.
As far as knowing what will sell…experience helps with that, but it is like gambling, sometimes you win and sometimes things go to charity stores!  The best thing with shopping for classics, like shopping for a wardrobe, is that they are ageless and do not even go to tomorrow's land fill.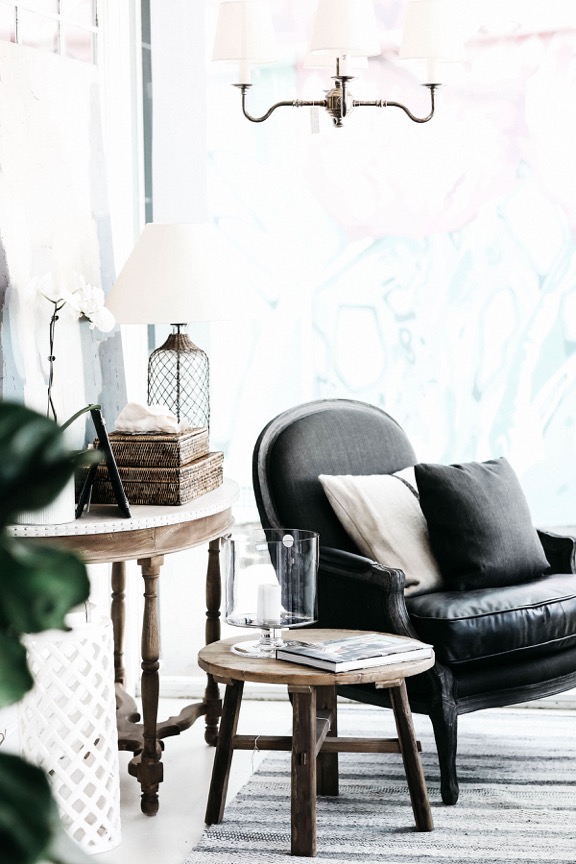 LM
Your shop is unique and inspiring. What and who has inspired the development of your brand?
SA
Thank you for thinking so!  My partner David and I wanted to create a space that felt unique.  In this day of internet shopping, we wanted to be able to offer an experience for our customers.  A place where they are delighted by  friendly, interested staff who are present to talk with about the gift/furniture item/rug/perfume/dress…whatever it may be that they need at that time.
Sometimes people just bring their visiting friends in to have a wander.  To experience our environment. To listen to the music, sample the hand creams, flick through one of over 200 books we have on display, touch the beautiful French linens or play on the grand piano!  It was our intention to engage with the customers senses.  All the things you cannot do when ordering product from behind a computer screen.
Travel has certainly been a huge inspiration for the development of the brand.  I have travelled each year for 2 decades now and each trip has involved an element of discovering new suppliers and makers.  Hotels are also a huge inspiration so I often seek out places that have a strong design element.  I have many moleskin diaries full of sketches of fabrics, furniture and decorative ideas.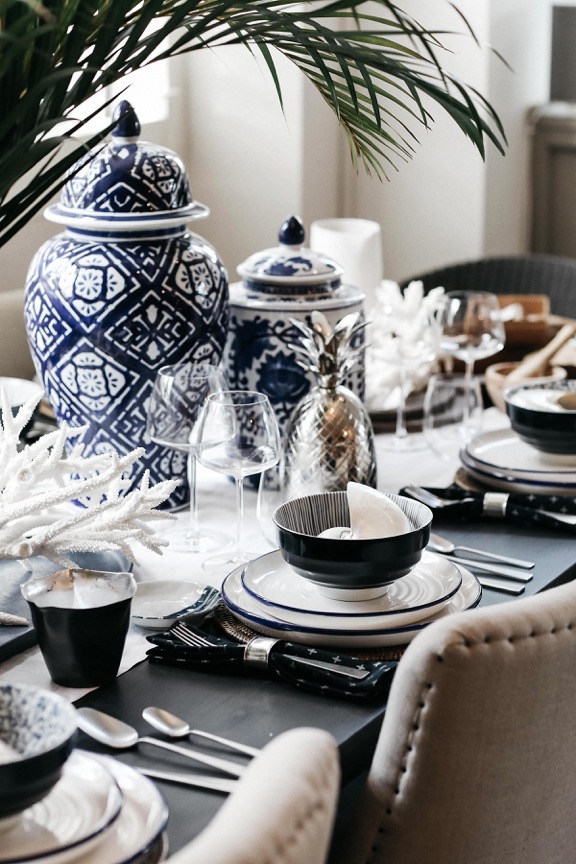 LM
What is your home like? Does it look like your beautiful store?
SA
My partner just had a little laugh when he saw this question!  Since selling Hopewood, my decorative highlight so far, I have put all my design energies in to the new store.  My new home hasn't had a thing done to it since I bought two years ago … luckily the bones are great, a 1950's weatherboard, gorgeous garden, lots of natural light, lovely open plan living and a fireplace.  It was already painted white and so my existing furniture fit in easily.  Easy when you work in a neutral palette.
I did take all the window coverings down as they were bright country floral, so winter is a little chilly!  I also have done nothing about ceiling lighting so each room just has bayonet sockets!  My partner is an electrician so if we had time we could fix things,  but we are kept so busy in the business our home is on the back burner for now!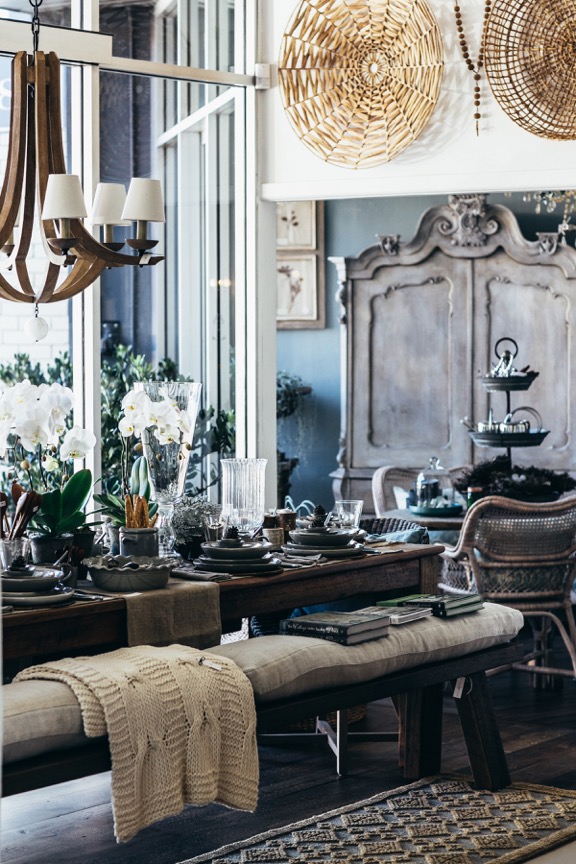 LM
What do you think is the secret of a truly beautiful interior?
SA
Attention paid to all the senses. I think the best rooms have a balance of classic, ageless furniture, harmonious lighting via lamp, wall, floor and spot lighting, the warmth of quality textiles in rugs, sofa coverings, accent colours through cushions and window treatments. Objects on display within the rooms that are unique representations of the people living there.  Items that tell a story about the lives of the owners … pieces from past travels, a few pieces showing their passion for art, gardening or other interests. Music, candles, beautiful coffee table books that invite, surfaces that say 'use me', exotic, calming scents, a drinks trolley are all things that "welcome you in".  I like the fact the a beautiful interior doesn't have to come at a beautiful price … I have had caravans with beautiful interiors sourced from local flea markets and garage sales and a can of paint!  You can make beautiful interiors on any budget if consideration is paid to the senses.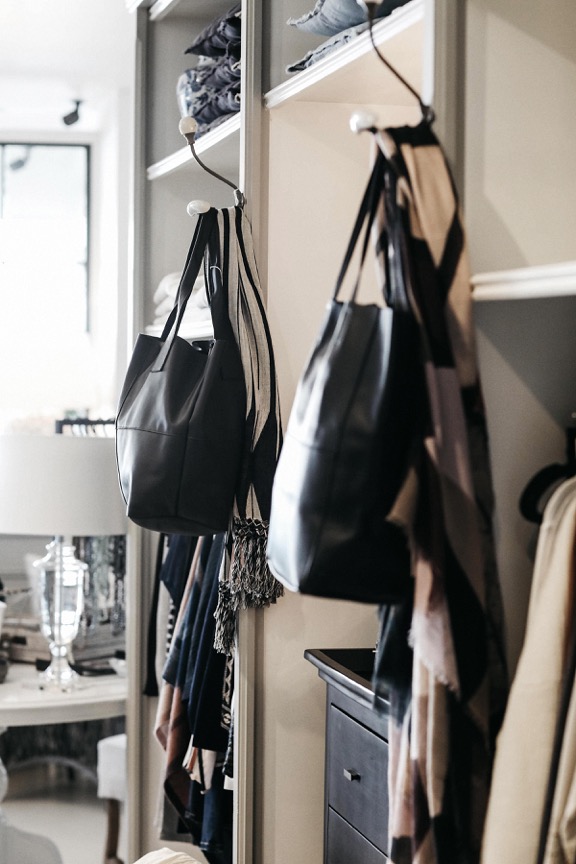 LM
For people who do not have the ability to style their own home or have millions of dollars, what advice could you offer them?
SA
Firstly you have to have the desire to enhance your living environment.  Many people simply use their homes as a place to sleep and don't place importance on creating their haven.  For those that have an interest but not necessarily the ideas or the spare dollars, I'd suggest looking at the many inspiring images on Tumblr, Pinterest, Houzz, Instagram.  Before these social media platforms I spent a small fortune on home design magazines, locally and imported.  Ouch!  I still have them all as classic style is always there for inspiration so I often revisit my old Cote Sud and Vogue Living magazines for ideas.
Visiting furniture and homewares stores to understand what your true aesthetic is, is really helpful. Some stores won't move or inspire you … the more you stockpile mental and online image files, you soon find you have a style that you are most attracted to and from there you start to interpret those and create your own version of that aesthetic.   For those too busy to do that, engage an interior designer/stylist to suggest how best to implement your style into your own environment.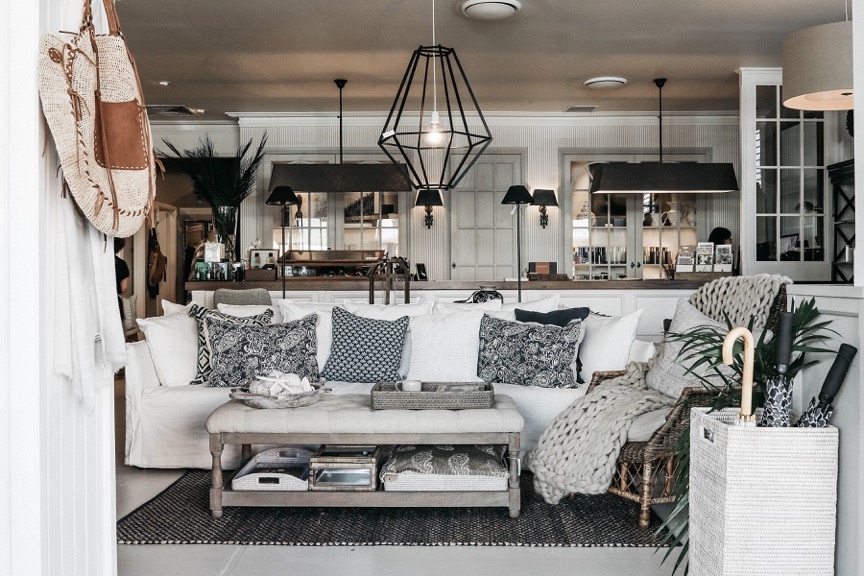 LM
Who are your favourite interior designers, internationally and locally?
SA
Internationally, Ralph Lauren, Axel Vervoordt, Victoria Hagen, Jacques Garcia, Matthew Patrick Smyth. Appley Hoare in Pimlico, London and Restoration Hardware whenever I'm in the United States.
Locally, Marco Meneguzzi, Adelaide Bragg and Judy Elliott.
LM
What attributes do you believe make a great interior designer and/or stylist?
SA
Be original. Take risks. Achieve something out of the ordinary but not for egos sake, but to engage and emote a positive physical sensation. If the designer/stylist is engaged by a client to create and enhance their home, that the designer truly understands all the people who inhabit and interact in that space and to bring together all the right elements of design to achieve something unique for them.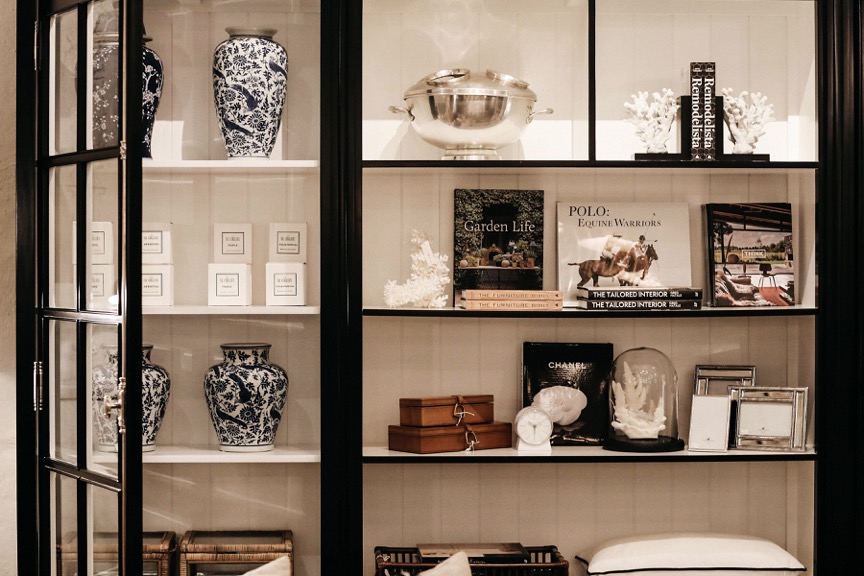 LM
Your store appears to be very much an example of strong but neutral colours. Is this your preferred colour palette?
SA
Yes, neutrals are very  much my palette.  Having a neutral palette, particularly in my retail space, means I can introduce colour at any time through cushions, throws, art, floristry, carpets/rugs and accessories.  I'm not tied to any colour palette for any length of time.  Repainting and wall papering can be expensive and time consuming so I find if the background is a neutral canvas, you can change it up seasonally or as lifestyles change, with little expense.  I also find it calming.  I appreciate other design aesthetics, and love staying in a English country houses with embossed wallpapers and heavily framed oil portraits, or brightly decorated urban hotels such as Kit Kemps Firmdale chain. It's just not my personal style for every day.
LM
What do you think of strong colour in an interior?
SA
I think it can create an impactful statement and a beautiful contrast against crisp white painted or rich woodwork and add incredible energy to a room.  Strong doesn't need to be garish. I find dark charcoal/ink walls against white woodwork and cornice incredibly appealing even though it stays within my desired neutral palette. However, the use of strong colours with no context to an overall design can also be a jolt to the system.  Some of the TV make over programmes are a perfect example of this. I find there are certain strong colours that are used for shock value and are a massive attack on my senses!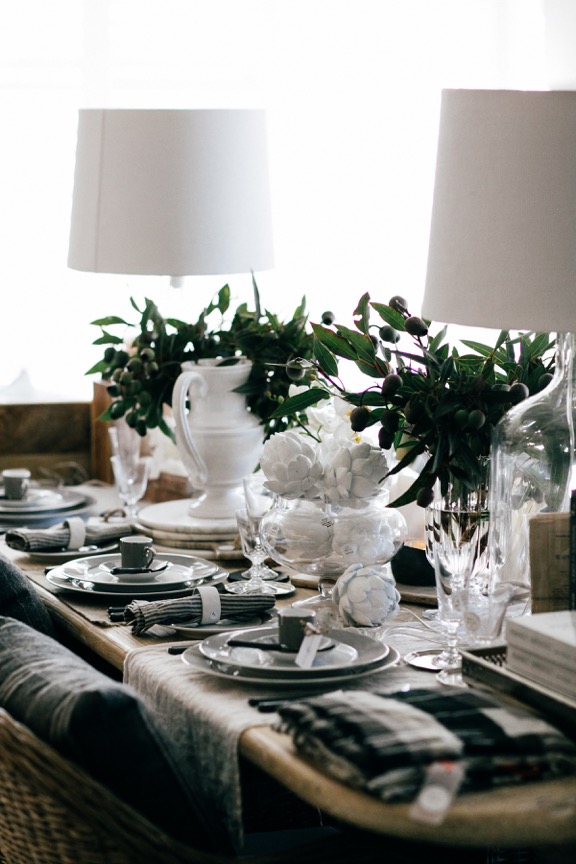 LM
I noticed that you now stock a fantastic range of women's clothing. What labels are they, and where do they come from?
SA
Yes, fashion has been a new area for me but one that my customers are enjoying.
We stock a mix of local and overseas brands from Second Female Denmark, Ba&sh France, Yaya The Netherlands, Current Elliott USA, Frockk Indonesia, Sophie Digard France, Beck Sonnegard Copenhagen, Bosabo  West France, Victoria, Spain, Carolina, and Columbia, Estilo Emporio and Caprio, Positano, Italy.
LM
Do you love fashion? Who are your favourite fashion designers both internationally and locally?
SA
I appreciate fashion but I love homewares!  I would choose shopping for homewares over shopping for clothes but that is mainly because I am often short on time and make mistakes with my purchases!  I found that certain designers work for my lifestyle and taste so I find it easier to shop directly with those brands and then I make less mistakes and work with what suits me.  Designers I like apart from the ones I now stock! Ralph Lauren, Leona Edmiston, Diane von Furstenberg, Sass & Bide, Rag & Bone, Celine, Vannessa Bruno, Hugo Boss, Sambag, Little Joe Woman by Gail Elliott.
LM
Do you find it easy to style yourself?
SA
NO!  It would be a dream if I had someone who laid out my clothes each day!  I would love to wear classic, RL blazers, the perfect denim jeans, gorgeous shoes or a divine dress but one minute I'm flat packing boxes, loading stock or waxing a newly painted furniture piece.  Like superman I suddenly have to look half way decent to serve customers in the shop!  It's a juggle.  My life before retail and design was in advertising and then in a woman's magazine advertising sales so I loved getting dressed up each day to wear heels and enjoy manicured hands!  Those days are long gone for now so it's a mix of comfortably casual for me.  It's more casual living in the country than the city so over the past eight years my wardrobe has definitely changed.  It's a little bit of a spin if we have a special dinner or event to go to in Sydney as I don't have the wardrobe to suit those occasions any more!
LM
What period in history and what architecture inspires you the most?
SA
Definitely 18-20th century.  I am inspired by European architecture and design, particularly Swedish, Belgian and French styles.  The stonemasonry, the embellishments, the grandiosity.  Truly mind blowing!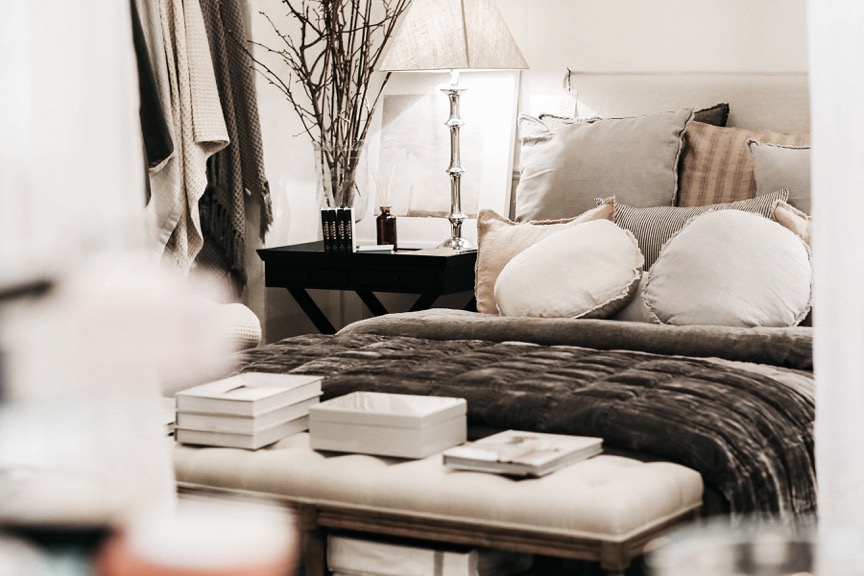 LM
Where can people find you and how can they buy from you?
SA
We have two stores in the Southern Highlands of NSW,  one in Moss Vale and a smaller space in Bowral.  We have just leased another property close by in Moss Vale that we will use for storage in the short term but we have plans to open it  with another retail concept in 2018. A similar style but with a slightly different focus. Watch this space!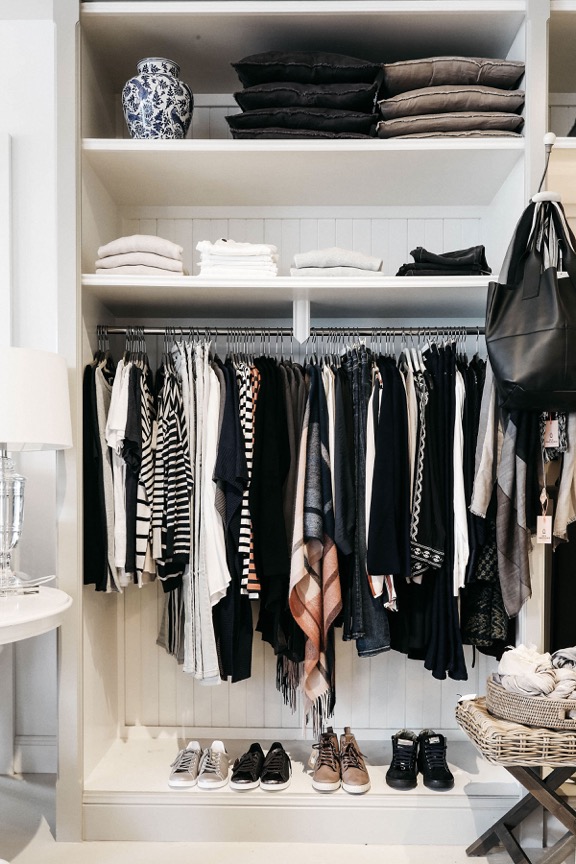 As far as online shopping, we are working at the moment on a new POS system and our on-line store is in development so we hope to have that fully operational by Spring this year.  It is currently available to view a limited selection of product lines and is a platform to view overall images of the shop and inspirational décor images.
Meet Suzie here.
Suzie Anderson Home, Suzie Anderson Instagram, Suzie Anderson Facebook.
Do yourself a favour. Be inspired. Relax in the energy. Build your beautiful interior … and if you will, your wardrobe, at …
One. Gorgeous. Place. Suzie Anderson Home.
Until next time,
Jade xx