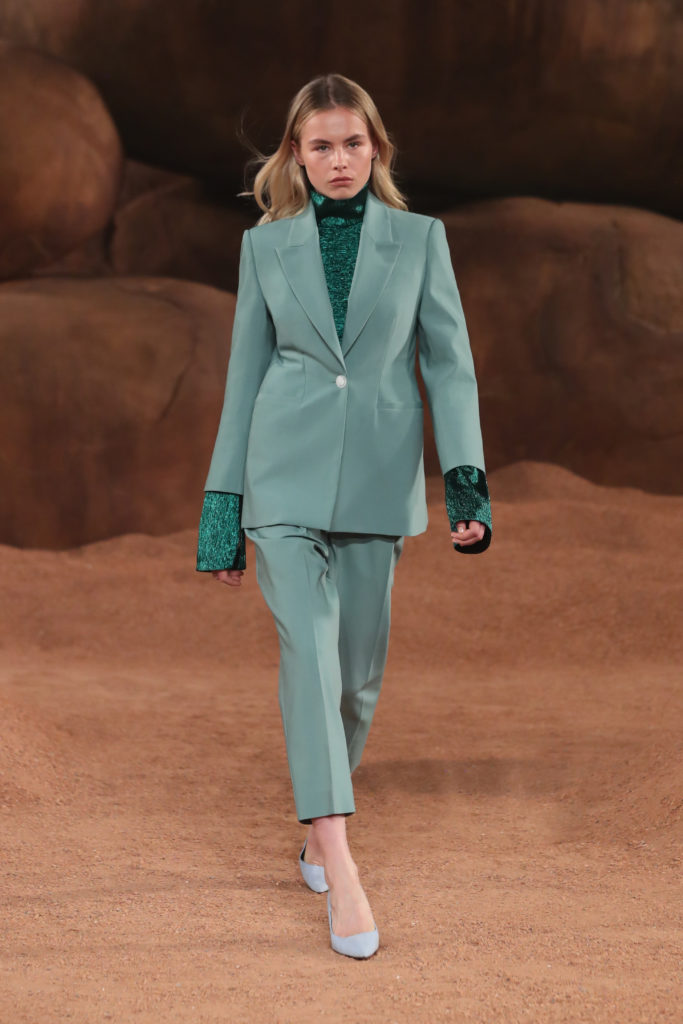 So, Camilla and Marc opened Australian Fashion Week tonight in tandem celebration with their 15th Anniversary, with an incredible show!
Well, of course it was incredible … it was Camilla and Marc!!! What more would one expect?
I loved the feeling of this show. Firstly, it was reminiscent of times past as it was held at the iconic Sydney space, The Royal Hall of Industries at Moore Park.
I was so delighted to see this gorgeous collection … beautiful brocades in pale palettes graced the runway followed by the re-invention of traditional power suiting. I think I even detected some shoulder pads, matched in strength by the oversized double breasted jacket in various checks with very lengthy arms. A little impractical you might say … but bloody fantastic on the runway!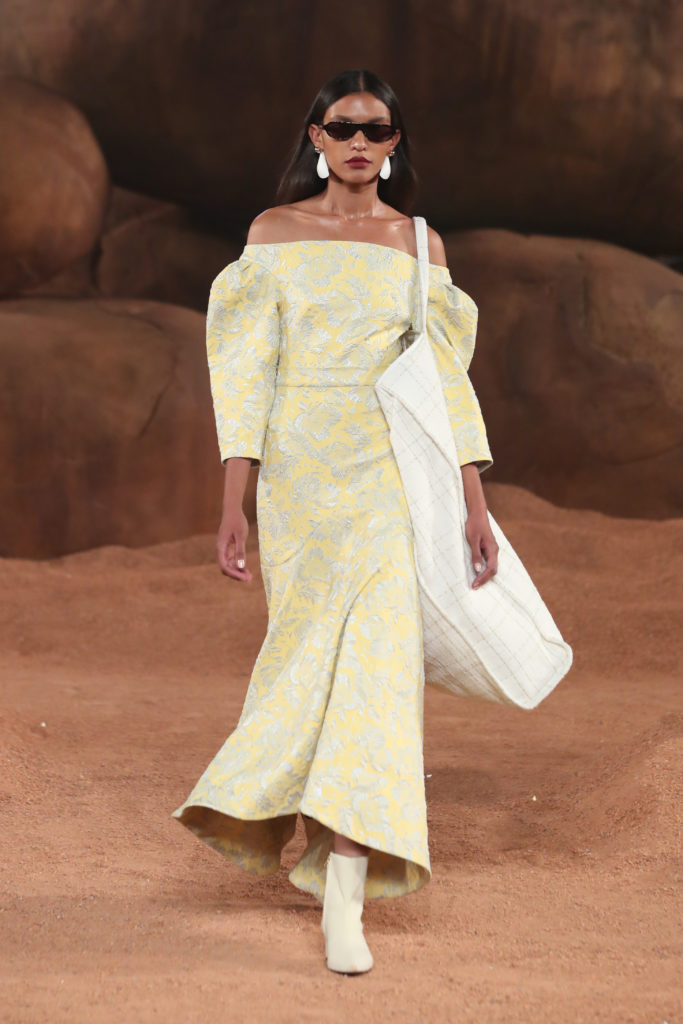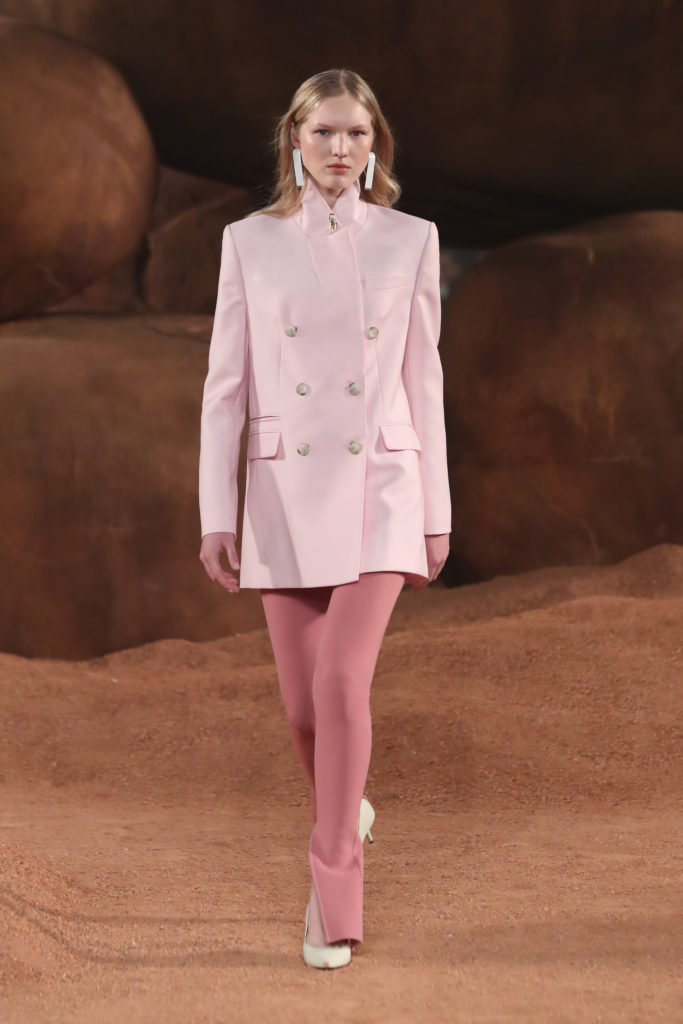 One of the things I love about Camilla and Marc is their absolute commitment to wearability. Gorgeous, but practical, for the most part, with many a glamour piece to call upon should the need arise.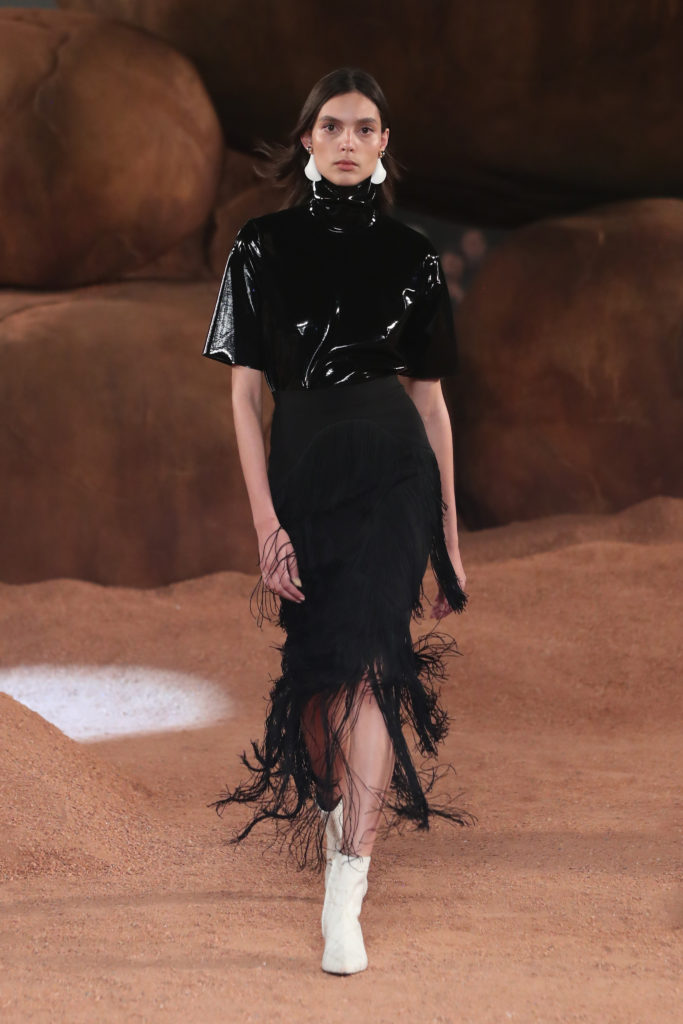 I was lovin' the sustained presence of the flares teamed with long sleeved blouses and even more structured and robust tops with high neck-lines.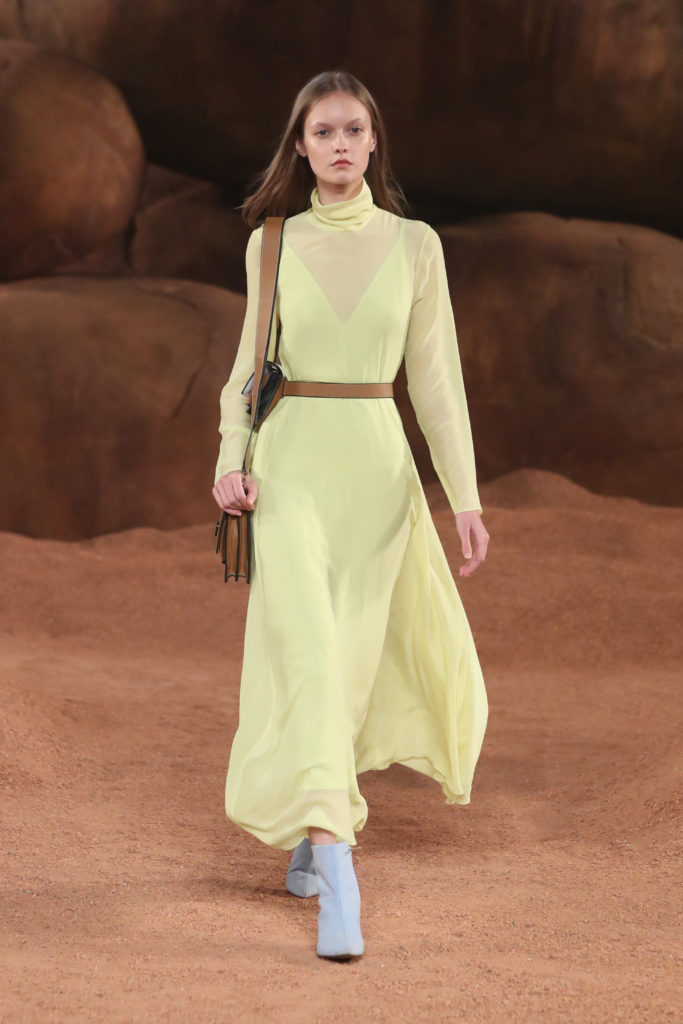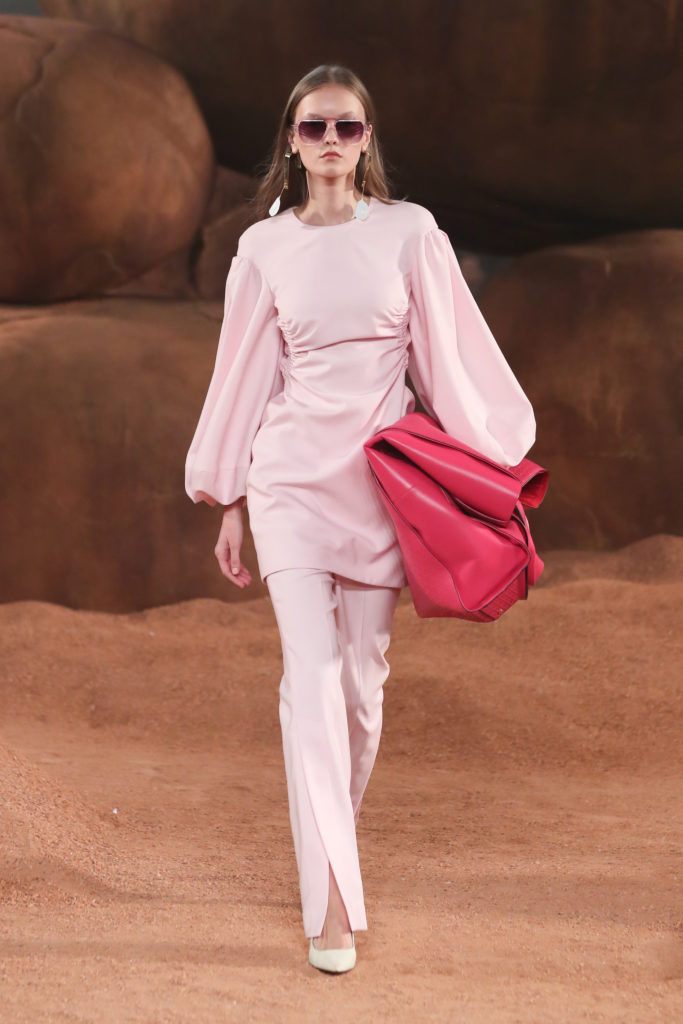 I was delighted but not surprised tonight to witness the return of the once lost aspect of "demure".
There was a definite return to the modest, the lady-like, an almost colonial American or Amish feel to some peplum inspired pieces.
How refreshing it was to see an abundance of fabric covering the body in the most feminine and flowing of ways post the never-ending era of the shortest of short dresses.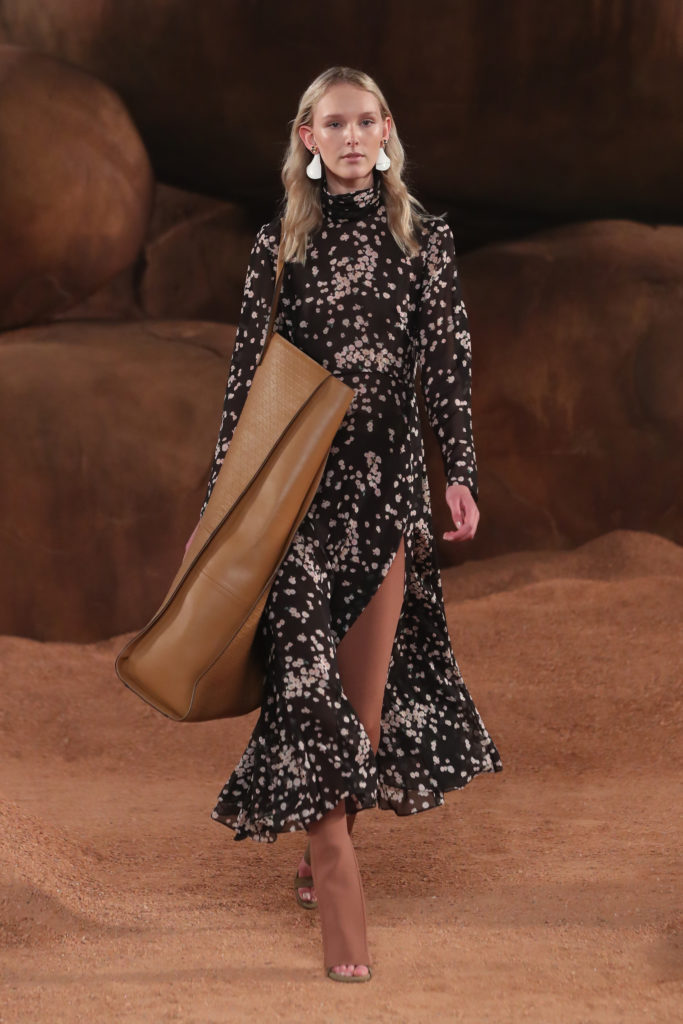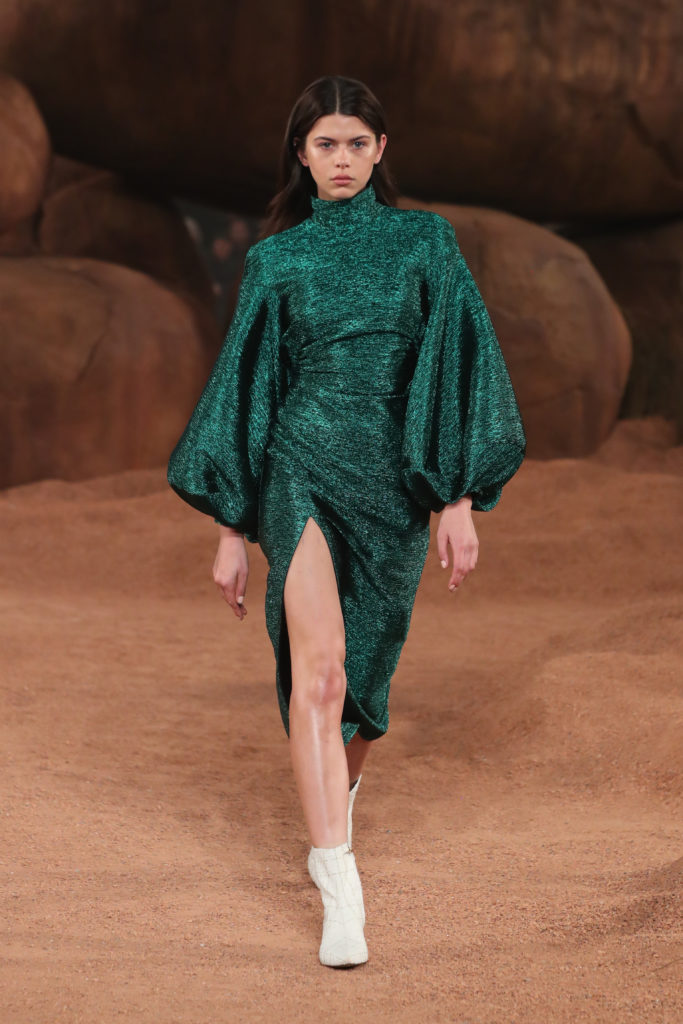 The freshness of white boots on the runway was sharp and clean but there was still the all important presence of the stiletto.
The layering of blouses and the use of the almost old-fashioned shirt placed strategically under the concept pinafore was strongly featured teamed with the quirky over-size, and I mean "hugely" over-sized bags.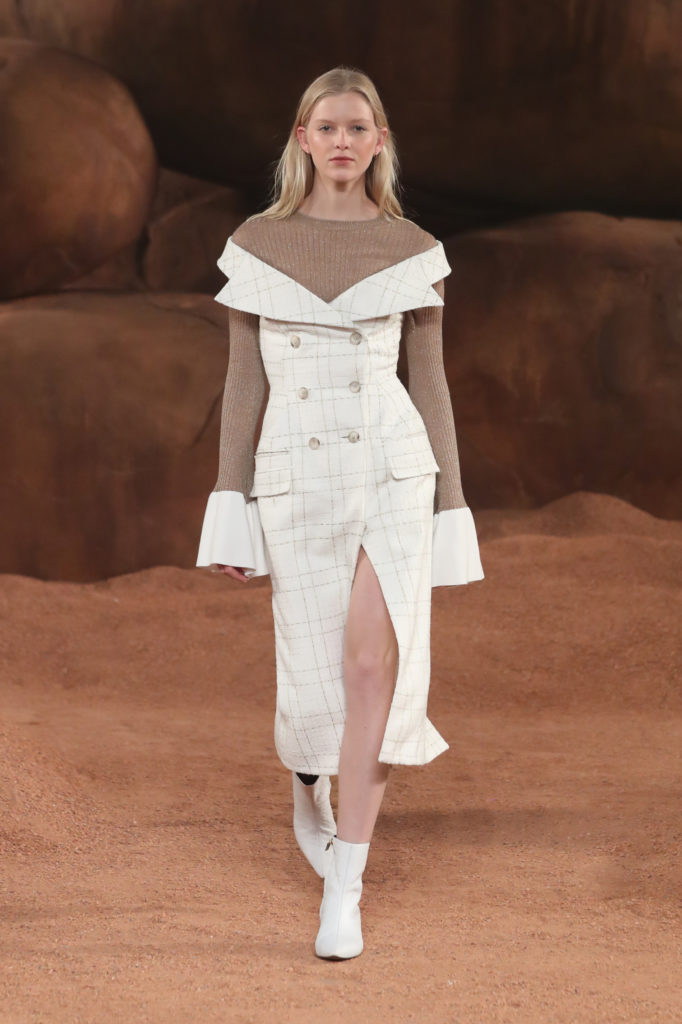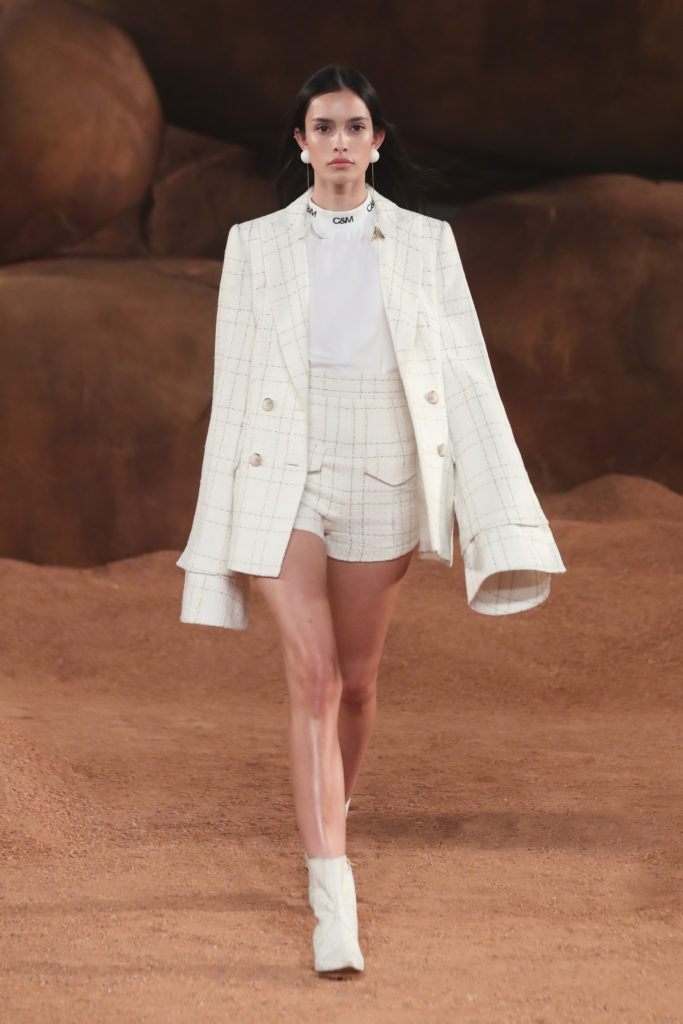 My favourite pieces of this collection were the stunning sage green 'top to toe' outfit, the shiny "patent" T, and being the jacket freak that I am, I mostly adored the combination of the oversized jackets and tailored fitted shorts.
The absolute standout was the oversized checked double-breasted jacket atop, what appeared to be two skirts worn together in such a way as the fabric flowed and moved in harmonic synchronicity.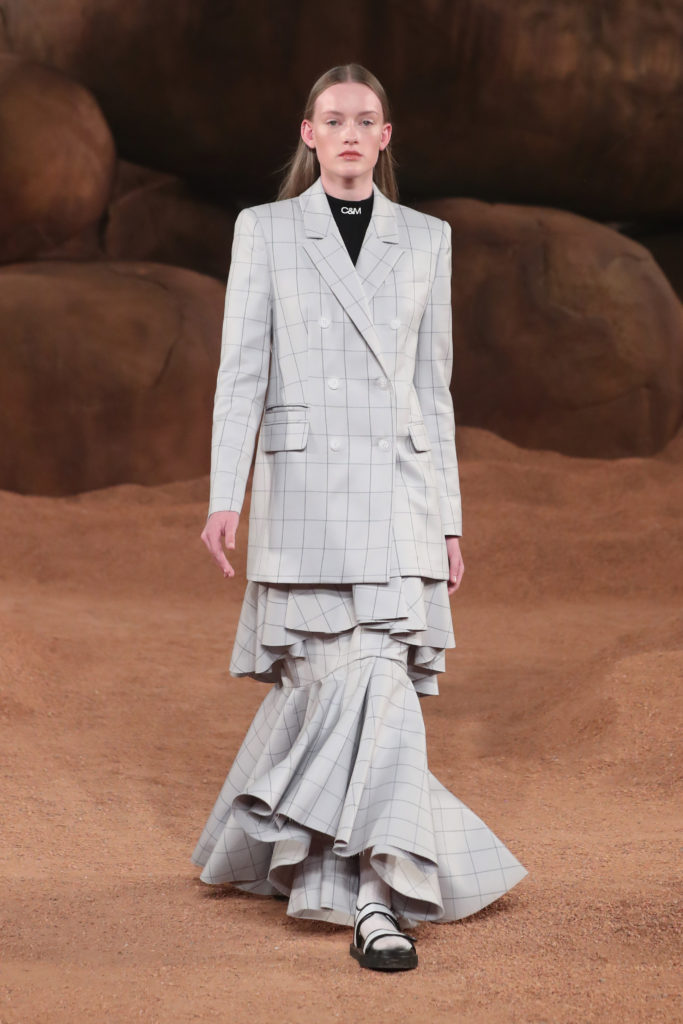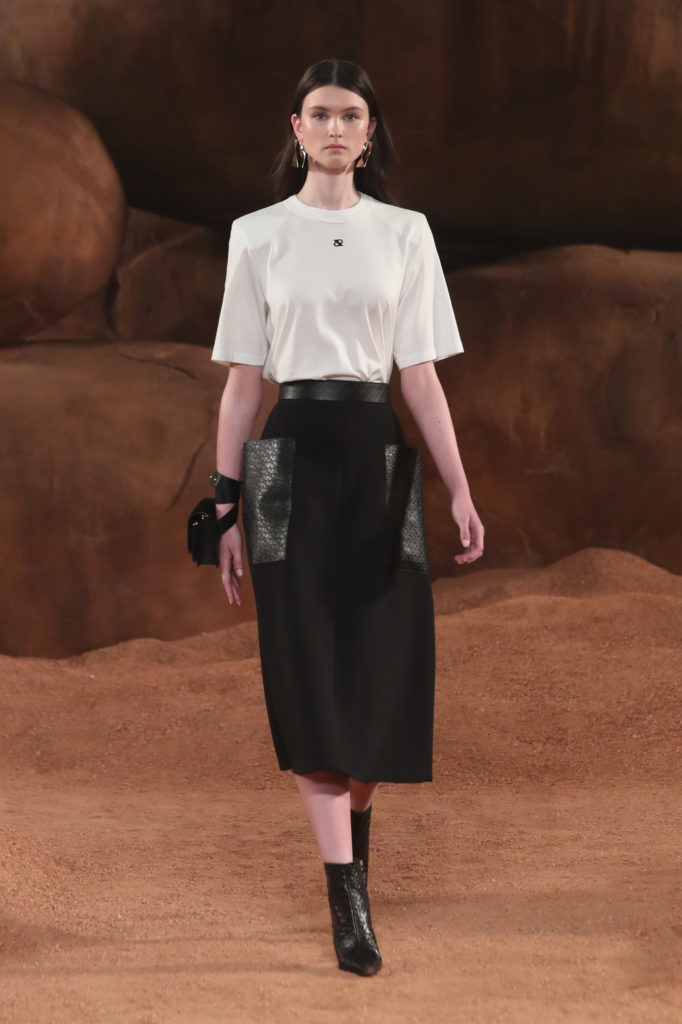 I absolutely loved this show! Yep. It's gonna be one hell-of-a Fashion Week!
Until Day #2 …
Jade xx