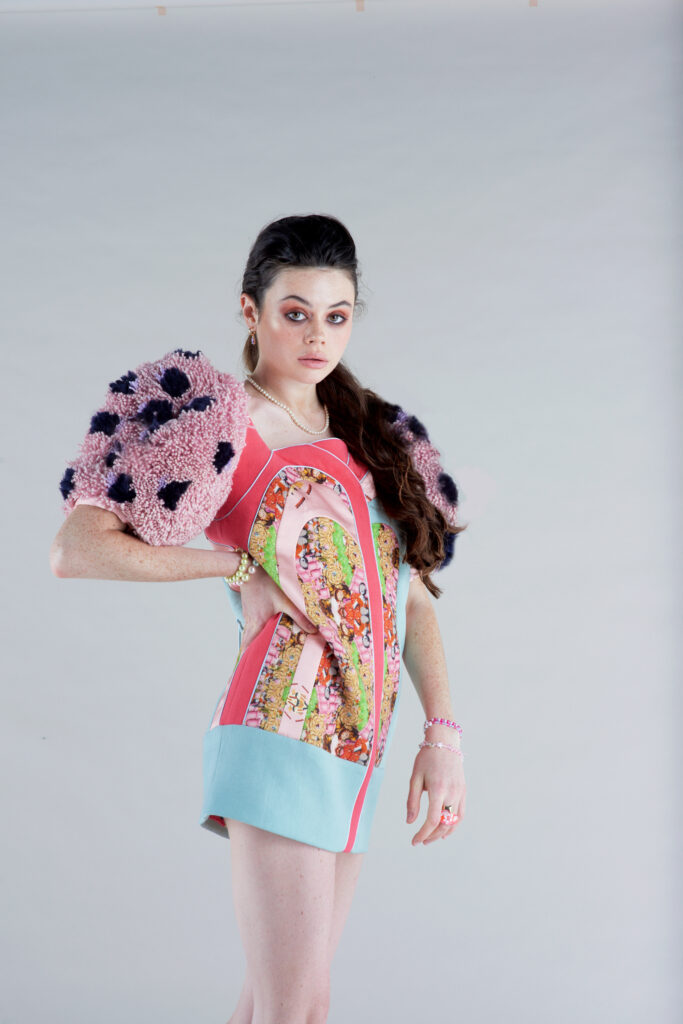 In recent weeks, as I do every year, I have been liaising with the wonderful emerging designers from Fashion Design Studio as they move closer to what will be their greatest moment thus far, in their fashion careers. The FDS Graduate Runway. This is where their final collections are put on show celebrating the amazing detail of the many aspects which have made up their fashion design degrees.
The creation of their textile designs alone come into being from the most incredible sources … in one case, from the students own photography. Textiles, dyeing, devore, screen printing … are the basis of the incredible work which is consistently turned out, year in and year out at Fashion Design Studio.  The lecturers are full of heart, love and professionalism. Their enthusiasm and devotion to the industry they love and the people who choose to walk in their original footsteps is unending. To all of them, Alex Zehntner, Laura Washington, Julie, Mary and Narelle, I say "Thank You". They are the unsung heroes in this story as they are the foundations of the success of the long list of Australian fashion icons that have stepped out of this institution many moons ago now. This year, we are entering a new paradigm for the Graduate Runway, in line with the release of my new project, The Ageless Runway, where I will be walking along with some other silver foxes 
 I think we are all aware now that fashion is for everyone, and we all want success for everyone in all sectors of the industry. This is our new future of Australian fashion, and it always starts with those who will literally form the future of our industry … the wonderful emerging talent. In the next little while on the Label Ministry platform I will be showcasing the FDS designers who have chosen to have the golden oldies walk for them.
Stay tuned for the next interview.
In the meantime designer Laura Addis from Manners Please, answered some of my questions …
Enjoy!