Good dressing is often about "not overthinking it".
I was recently in Melbourne where I met an editorial stylist who captured my interest and attention.  Clearly someone who was interested in fashion herself as she was beautifully dressed.
I could see in an instant that styling was probably her game.
We chatted about the importance of offering the concept of styling in any capacity and making it available to anyone, from the individual to what's required for photographic shoots.
I mentioned to her that whilst I have worked as a stylist for many years now, and have styled more women and men than I can actually remember, I sometimes feel that I need one myself! A kind of "stylist for a stylist" if you like.
We lose perspective on ourselves sometimes. It's normal. We get very used to our own bodies, our own proportions, our faces and our adopted styles.  Sometimes, a stylist can bring a new perspective to the way we present ourselves to the world and I think as you become older and as you pass through different stages in your life, it becomes a necessity, not a luxury.
It's a way of visiting ourselves, as the outsider, the person who can objectively assess, tweek and improve our appearance, presentation and therefore others perception, in subtle and consequently effective ways.
I asked Cat to explain her work and her perspectives derived from her experiences as a Melbourne stylist.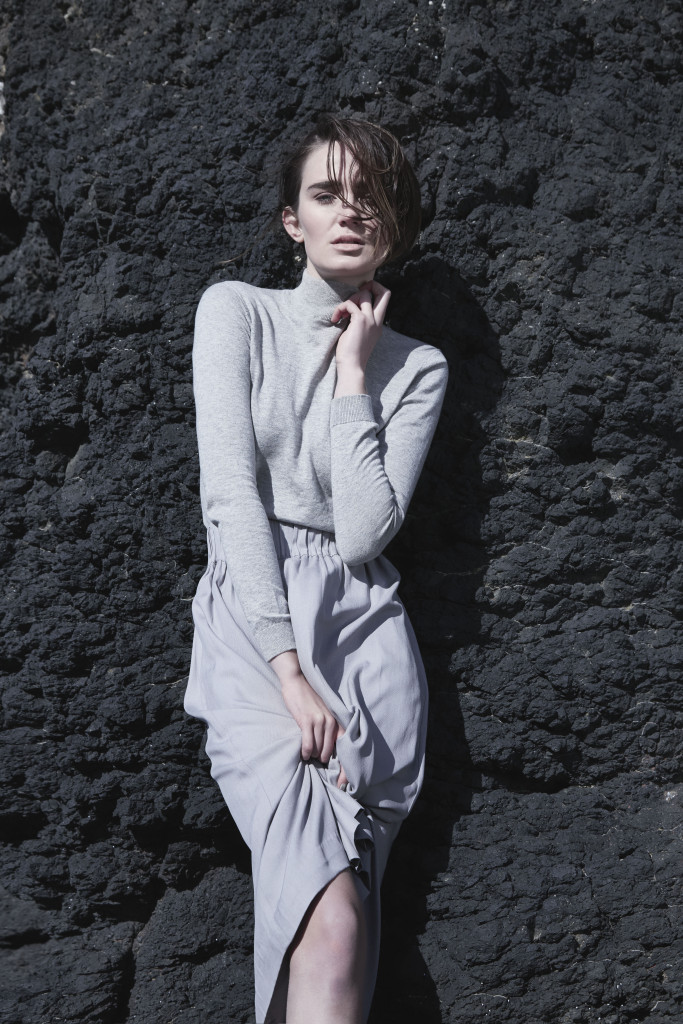 LM
How do you define your work as a freelance stylist?
CM
At this point in my career I have developed a certain creative process,  I am at the start of most projects putting forth a vision or idea, organising the team and essentially bringing the ideas to life. So in many ways I work as a creative/art director who happens to also style the fashion in each project. It is the job of the stylist to envision every single aspect, not just the clothing. 
LM
With whom do you work?
CM
I work with a number of other creatives. Photographers, designers, make up artists, magazine editors etc. Along with modelling agencies/models and clothing stores. 
LM
Who are your clients and how important is the role of the entire creative team?
CM
My clients range from designer labels with whom I style and direct lookbooks/campaigns, to magazines who publish our editorials either in print or online. Every single person contributing is important. That's what is so amazing about this line of work. It's collaborative. You literally share a vision with a team of passionate people who all want the end result to be as good as it can be. This is an incredible feeling. 
LM
Do you believe that editorial styling work has become more important than the conventional roles of modelling and has social media played a part in this?
CM
I think editorial fashion IS the conventional. To me it's what the history of fashion is catalogued by and will always have a solid purpose in representing what is current and progressive in the industry.
Vogue is issued in more countries now than ever before and will keep increasing, thanks to the technological evolution. Fashion everywhere has a voice now, not just Paris and Milan.
LM
What is your favourite kind of assignment?
CM
I love any project that involves a great team and a great vision, which I strive for every time.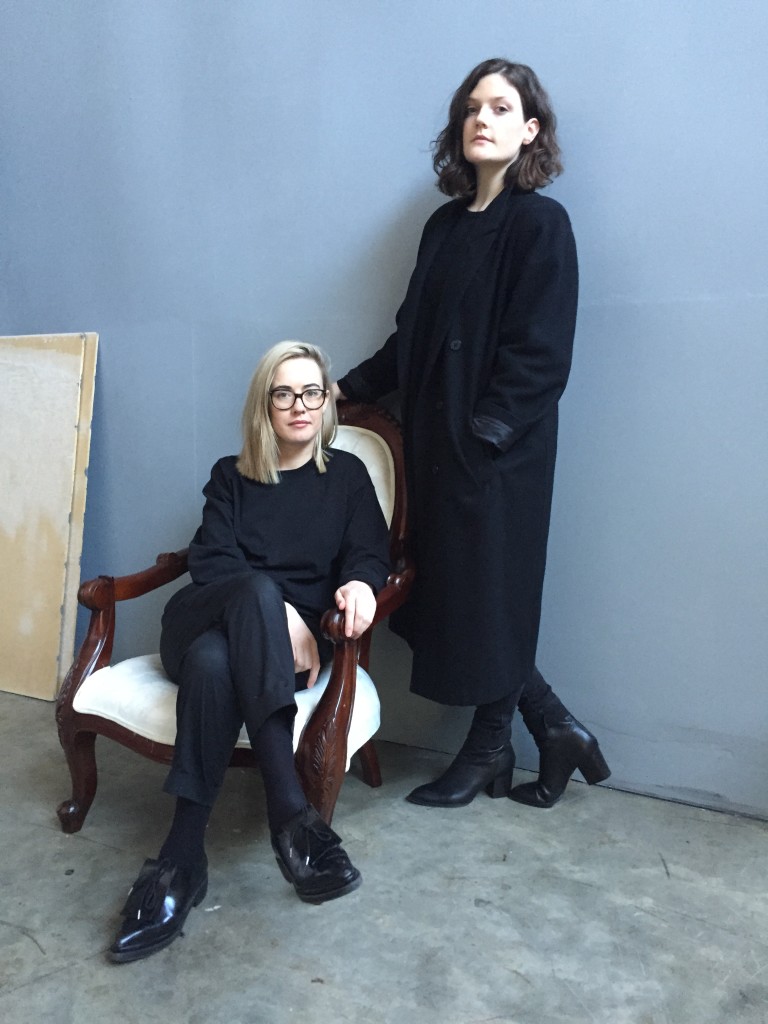 LM
What is your dream role?
CM
I think my dreams are far too big to actually articulate. But I do hope to work as creative director of a Magazine someday. That would be absolutely amazing. 
LM
Aaah! A girl after my own heart. One of my favourite quotes has always been, "if your dreams don't scare you, they are not big enough".
LM
Whom would you most like to style?
CM
Absolutely anyone and everyone. 
LM
What is your opinion of the way Australian women dress, and do  you think we have our own particular style?
CM
This is a really tough question!
I personally think Australian women could be a bit more daring in their choices.
I think there is still a conservative sensibility that stops a lot of women from trying the modern styles or louder colours/silhouettes as they may not want to stand out from the crowd.
I strongly believe in dressing as best you can and as stylishly as you can. Naturally within the realms of your own body shape and colouring. Life is too short to stay in our safe and restricted comfort zones. Have fun with it!
LM
How would you describe the style differences between Sydney and Melbourne?
CM
I read something recently that said fashion reflects the geographical influence of the city.
In Melbourne we have the Yarra which is grey and murky but in Sydney you have the harbour which is blue and often lit with sunlight. The only comparison I can come up with is Melbournians have a thoughtful/moody aesthetic and Sydney- siders wear colour and more labels. I do believe in the idea that our environment and surroundings impact us in more ways than we know. 
LM
What do you feel is the most important role that a stylist plays?
CM
Keeper, guardian, lover, mother, user, protector, preserver, expert and teacher of all things clothing and fashion.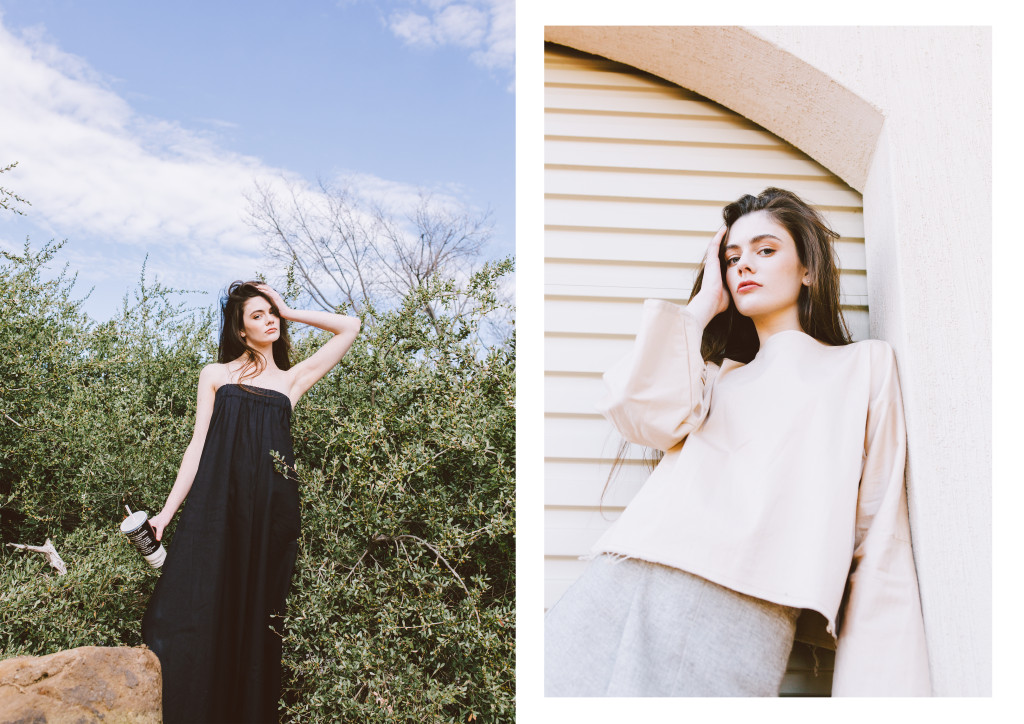 LM
How important is ethical and sustainable fashion practices to you?
CM
This is a short, often asked, question, but has a lot of answers as it's extremely subjective!
It's super important to not only be aware of ethical standards for factory workers but also to be aware of fashions impact on the environment.
I feel as though people often turn a blind eye to this as they do not see or feel the direct impact they may have. But future generations will. 
Also with the amount of information accessible to us, we are able to assert exactly where our clothing is coming from, and if regulations are in place to ensure factories are not abusing their workers. Unfortunately technology has not progressed to the point that we no longer need to use and waste natural resources and fossil fuels in order to create clothing. But the destruction of collections by large fashion houses because they don't wish lower economical class having access to them is a ignorant and perverse disregard of ethical and sustainable sensibilities. 
The fur trade is also still extremely unethical and cruel. This is something technology has progressed to. We can create synthetic fur akin to real fur, yet barbaric and inhumane practises continue as real fur is in demand.
Luxury fashion houses should be at the forefront of progressive and humanitarian practises but unfortunately they are not.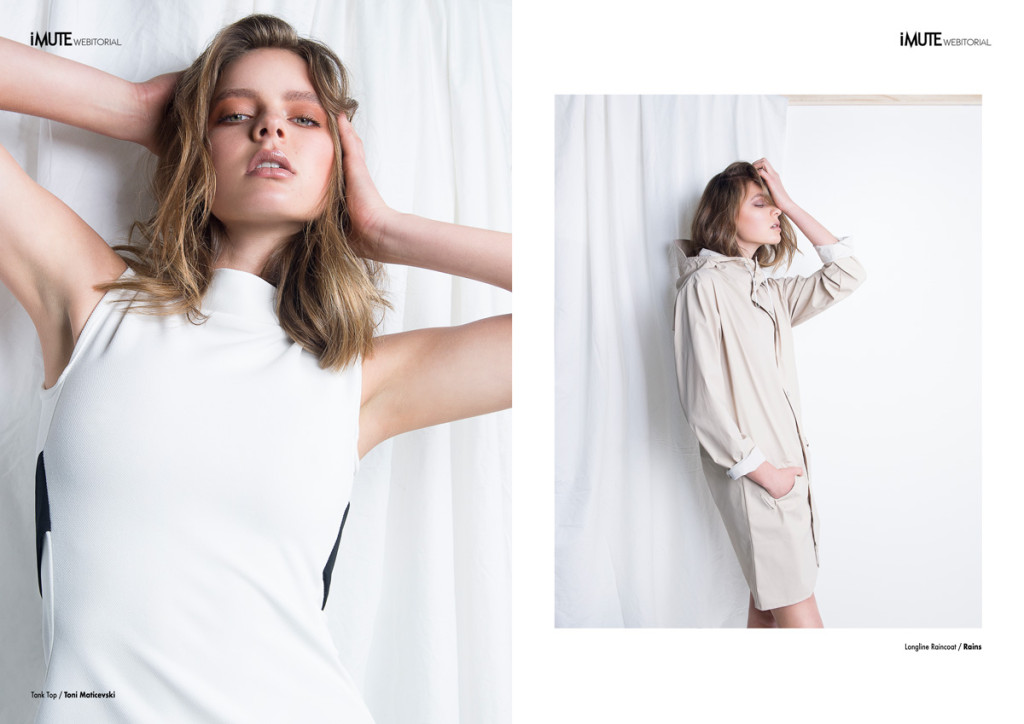 LM
What is your go to style?
CM
I wear all black with tortoiseshell glasses and sunglasses.
In Summer I'll probably wear all white.
I go for structured fabrics and masculine silhouettes as I think it suits me best. I don't overthink anything. 
LM
Are you a fan of social media and how do you feel it impacts on the fashion industry in Australia?
CM
I guess I am.  
I use it constantly and believe it is one of the strongest tools to engage and capture a global audience that has ever been around.
Not only in a personal sphere, but professionally also. I think it has helped a lot of creatives get noticed and allow certain designers and fashion labels to expand.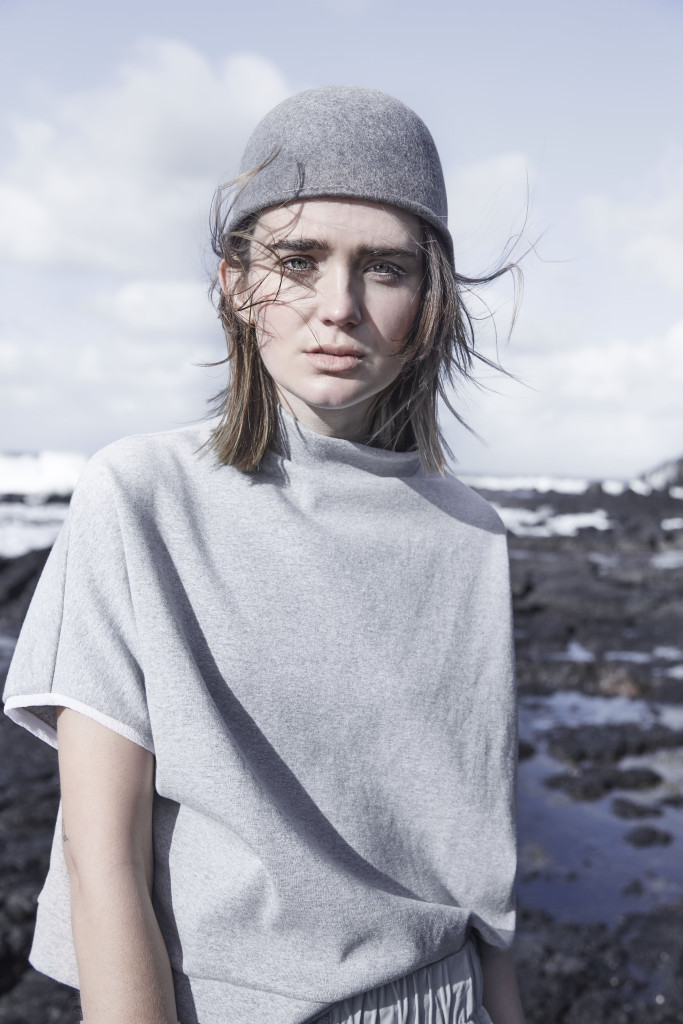 LM
Do you regard social media as mostly positive? 
CM
When the television was invented people were scared it would turn us into zombies.
This is just another technological age in my eyes. 
LM
Who are your favourite bloggers and why?
CM
I don't actively follow any blogs. 
LM
Do you believe that we need to have conversation about buying the work of local designers in Australia?
CM
Yeah absolutely.
We have some extremely talented Australian Designers and unfortunately have seen quite a few go under simply because the sales were not going through the tils.
I am a big advocate for Australian fashion. 
LM
Where do you see yourself five years from now?
CM
Hopefully in Copenhagen eating a danish. 
LM
Do you believe the Runway is important in the showcasing of a designers collection?
CM
Of course!
I think people forget that runways and editorials evoke fantasy.
It's about theatre and putting on a show! 
Designers create a narrative for people to be inspired or stimulated by, so that their collection is admired and then sells! 
LM
How do you feel about fast fashion?
CM
I ignore it completely. 
LM
Do you believe that the Australian fashion industry is generally cohesive or fractured?
CM
I think everything has a place and a time to revolutionise.
Time is constantly ticking and rejecting change has proven itself to be a fashion labels/designers plight into non-existence. 
LM
Exactly why Label Ministry is starting a fashion revolution!
LM
If you could drive the vehicle of change for the industry, what changes would you like to see?
CM
I think we are in a bit of a bubble here in Australia.
There is great advantage in being so far away from the rest of the world, but there is also a disadvantage with regard to perspective.
If I were to change anything, I would try to change that perspective. I would like to see less judgement and criticism and more open-mindedness, encouragement and support of our local, extremely talented designers and creatives.
Oh and of course, NO FUR. 
LM
Amen!
You can see more of Cat's work here.
Until next time,
Jade xx