It has been an extraordinary journey watching Label Ministry grow, and grow it has.
After the epic success and completion of the Jurassic World Fallen Kingdom Runway in collaboration with Universal Brand Development earlier this year it was time to introduce a young new face to the Label Ministry platform to weave an even greater complexity of magic.
I don't know about you but I simply don't believe in looking for things or people.  I believe that whatever and whomever you need to meet, and whatever is right for you, will find you.
My theory holds strong with regards to Sophie who will be contributing to Label Ministry and the next stage of iconic brand building. Label Ministry does not welcome fashion egos or fashion industry tantrums. We are driven by passion and the necessity for hard work to create important change.
Sophie Van Den Bogaerde grew up abroad which instilled in her an insatiable curiosity of all things creative. Completing a BA in Creative Writing and European studies her interests led her to the fashion industry about which she is passionate. Her childhood was filled with using her "lead pencil set very seriously"; carving out designs and entire looks for all manner of clothing on models. She says, "I have always had a fascination with the way people decorate themselves".
I thought long and hard about that sentence.  It made me remember and reflect upon the very moment that I realised: I always have as well. 
It is, I think, the deeply resonant and unwavering knowledge that the way people dress is an art form all in itself and the unmistakable worldly material stamp of individualising ourselves.
When we realise that ones clothes are not only just the way they choose to cover themselves on a daily basis, we start to realise it often has a much deeper attachment to who they really are.
She continued to explain that her interest in fashion "comes from a delight in both the creation and the observation of personal expression, and that the fashion world hones in on the subconscious expression and statement we make everyday to the world".
It feels to me at this point like my own words are being spoken …
Sophie will be a contributing editor and her new gig will start with covering some recent exciting fashion news after we both attended New Zealand Fashion Week at the end of August.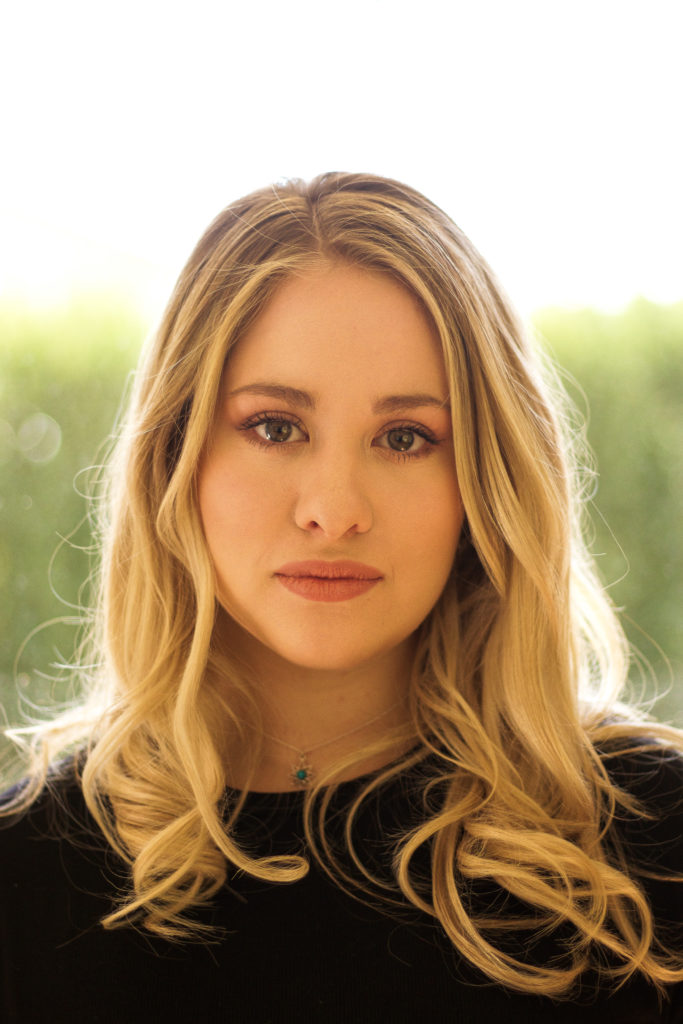 Notably, the amazing swimwear label Heaven, sister label to the globally recognised Aqua Blu showed on the New Zealand platform; the first time ever that an Australian swimwear label has shown in New Zealand.
Led by Creative Director extraordinaire Kristian Chase and Heaven's designer, Stephanie Cunningham the show was one of the highlights. The wonderfully colourful and superbly created collection always speaks for itself.
To add to the excitement, A SUUPEER exciting personality, no other than Imogen Anthony, walked the iconic show … and you can read all about that in the next article!
New Zealand fashion has always been one of my favourites to follow. Historically, they have consistently produced wonderful labels.  The likes of Trelise Cooper, Zambesi, Kate Sylvester and Karen Walker to mention but a few.
I asked Sophie some questions about her views regarding Australian fashion.
LM
As a young woman, what do you look for when scouring for labels to buy? Which are your favourite labels?
Sophie
I do like labels but for me it's more about unique pieces.  Patterns and shapes draw me in by way of the energy of the fabric and textures. I look at the way it's made and I look for detailing like contrast stitching which makes it different to the things I already have or that other people have.
LM
What are your views about ethical and sustainable practices? Do these aspects cause you to buy certain labels?
Sophie
Ethical production is important to me and I am concerned about sustainability. I'm glad about the movement but it doesn't stop me from buying a label if I like it.  I do however like Afends – shirts and street wear for younger people, made out of recycled materials and hemp. I am also a fan of Windsor Smith, New Balance, One Teaspoon, Maurie & Eve, May The Label, Levis,.
I love Aussie labels but I gravitate to the UK aesthetic. I like brands but I am not a slave to them.  I like branded pieces to add to my eclectic mix.
LM
What is your opinion of on line shopping?
Sophie
I think it can be very disappointing and for me it is not the most immersive experience. 
Merchandising is essential. I tire easily when I am shopping so online shopping does feed my need for quietness, but it is not a salubrious experience and it encourages fast fashion which I am not a fan of. Also, more often than not it is poor quality product.
LM
What do you think of fast fashion?
Sophie
It is very easy to be drawn into but I try to stay away from it now.  Quite obviously it is targeted at teens and people who follow social media and who are clearly heavily affected by trends.
I simply don't go in anymore as I know that I will end up not liking it after a very short period of time.
LM
What is your opinion of "influencers"? As a young woman, do you feel they add to the fashion industry at large?
Sophie
The concept of influencers is a complete puzzle to me simply because I am not really sure what they do. 
I don't understand why we are influenced by them. It is different to me if the are a celebrity, a singer etc but popularity on Instagram for the sake of it?
No. For me, it is a waste of resources.
How can companies justify paying money … Why?
LM
What is your style and from what and from whom do you take inspiration?
Sophie
My style is ever-changing. I would like to think, funky. I like to live stylistically "around the edges". Ripped, grunge, dark lipsticks. I love alternate patterns but I am not really alternative. I love turtlenecks and I take inspiration from the nineties.
When I was younger I looked for inspiration from Lana Del Rey, Cara Delevingne but now I am just solid in who I am.
LM
Have you ever thought that in our current world many young women strive to look the same? Why is this?
Sophie
Yes.
I believe it is because of Instagram and the way of our modern "influencing culture".
It discourages individualism and the confidence to just be who you are for fear of lack of acceptance.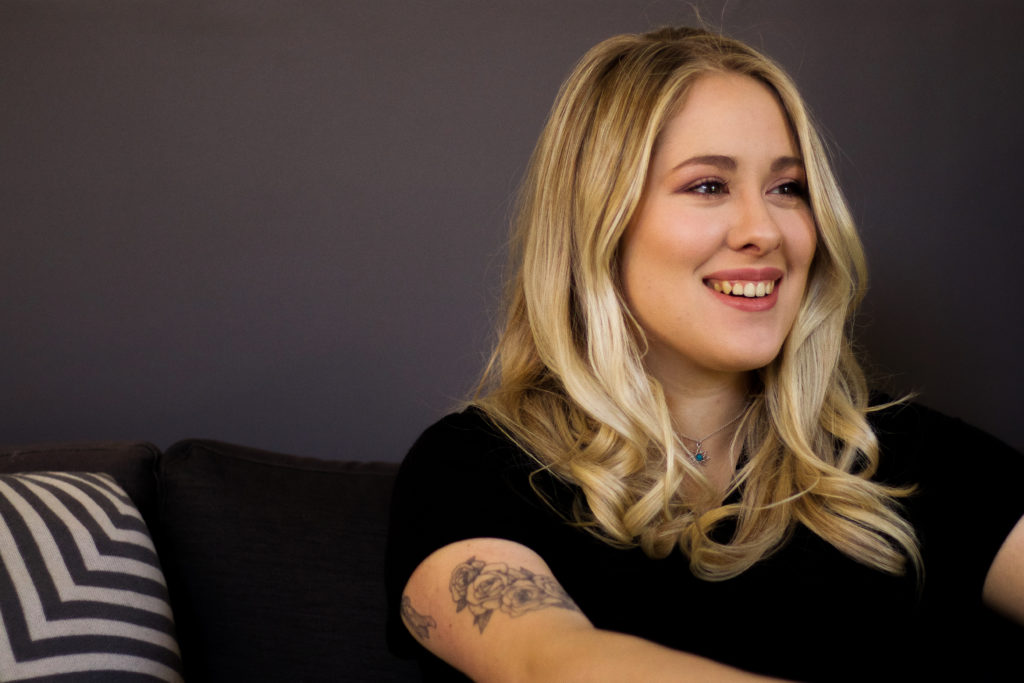 LM
What is your opinion about cosmetic procedures on young women?
Sophie
I actually think it is really sad. Warped. Unfortunate.
LM
Are you a fan of social media? What do you see as the positives and the negatives?
Sophie
Yes, but not completely. I am not obsessed and dogmatic about it. Often, I question its validity and the strangeness of its influence.
I can see that some positivity could be the avenues to communicate new ideas, fashion styles and looks.
I do feel however that it is alienating and most certainly not based on reality.
Everyones likes really amount to nothing, and whilst this may have some benefit for businesses, individuals who rely on it to feed their self esteem is definitely problematic.
LM
Thank you Sophie.
And. A BIG welcome. Your specialness has found its fashion home.
Until next time,
Jade xx