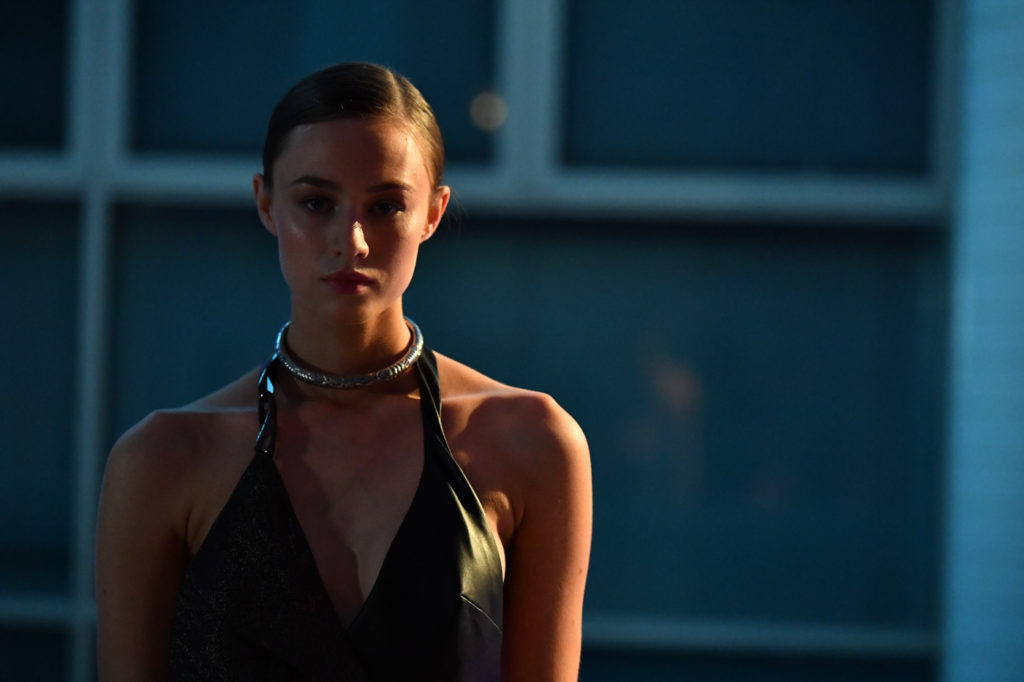 Forget restrictions. Forget modesty. Explore the freedom of sexual expression through couture swimwear with no rules. We didn't come here to be sensible.

Emma Standen, Handsy Swimwear.
Last week I had the absolute pleasure of attending the Fashion Design Studio 2016 Graduate Runway Presentation at The Spine, Sydney TAFE.
Like each and every year, FDS seems to be able to churn out the most incredible fashion talent and this year was certainly no different.
Of course FDS, Fashion Design Studio, formerly East Sydney Tech is no stranger when it comes to churning out amazing creative talent. In it's 61st year, it is the home of many a famous Australian designer whose names have well and truly commanded the respect and admiration of all within the industry both locally and internationally. And, stay there. Have they what! Akira Isogawa, Dion Lee, Nicky Zimmermann & Christopher Esber.
As I was only telling someone last night … yes, I am still banging on about my dearest passion.
At least I'm consistent!
It is the sole reason Label Ministry was created as an online platform.
To tell THE WORLD that we are simply the best!
Australian designers rock! I don't believe there is a country in the world who can match the fashion talent we continuously unleash to the world at large, and quite frankly, I don't believe there ever will.
We have "something".  Intangible. Unmistakably ours.
A freshness that identifies as Australian. Our fabrics, our designs, and the way in which we wear our clothes demonstrate our acceptance of diversity and imagination. Fuelled by the blessing of unlimited sunshine, white sands and royal blue oceans which stretch as far as the eye can see.
Yep. No-one can touch us and that's a fact.