… inspired by a shared childhood love of the animal kingdom and a somewhat dark and morbid fascination with the anatomy of creatures and their mystical incarnations.
During Mercedes Benz Fashion Week this year, I was privileged to be able to interview some of Australia's most iconic designers. These interviews will make up a series of articles which will appear on the Label Ministry website in an effort to bring awareness, greater popularity and support to people who year in, year out, dedicate their creative minds and talents to the Australian fashion industry.
This weeks expose is Serpent and the Swan, a Sydney label which has now maintained a strong following and significant foothold within our industry since 2009.
The talent behind the label are two sisters, Lauri and Hayley Smith who have developed the Serpent and the Swan aesthetic via their own successful independent design careers, through their shared love of the animal kingdom.  Something ingrained in them both since childhood and almost certainly connected to their South African heritage. They also share a great love of music and are fascinated with the mystical incarnations of creatures in the animal kingdom. Their creative collections are firmly underwritten with this unique hallmark.
Since their inception, Serpent and the Swan has created women's, mens and androgynous unisex collections, beautifully tailored and interesting garments with signature attention to the finer adornments.
Last week I interviewed Lauri and Hayley Smith, backstage at their chosen venue for the unveiling of their newest collection at St Peters, a fabulous urban, inner city precinct shared by quite a few fashion designers. The industrial space used for the runway show is also the home of the Serpent and the Swan studio, so the walls were quite literally filled with their creative goodness. The runway space was engaging and mystifying in the midst of icy blue lighting and a live performance creating the perfect atmosphere for what I can only describe as one of the best collections I saw all week.
I was able to ask this amazing design duo some questions before the show, when amazingly they were both cool, calm and collected.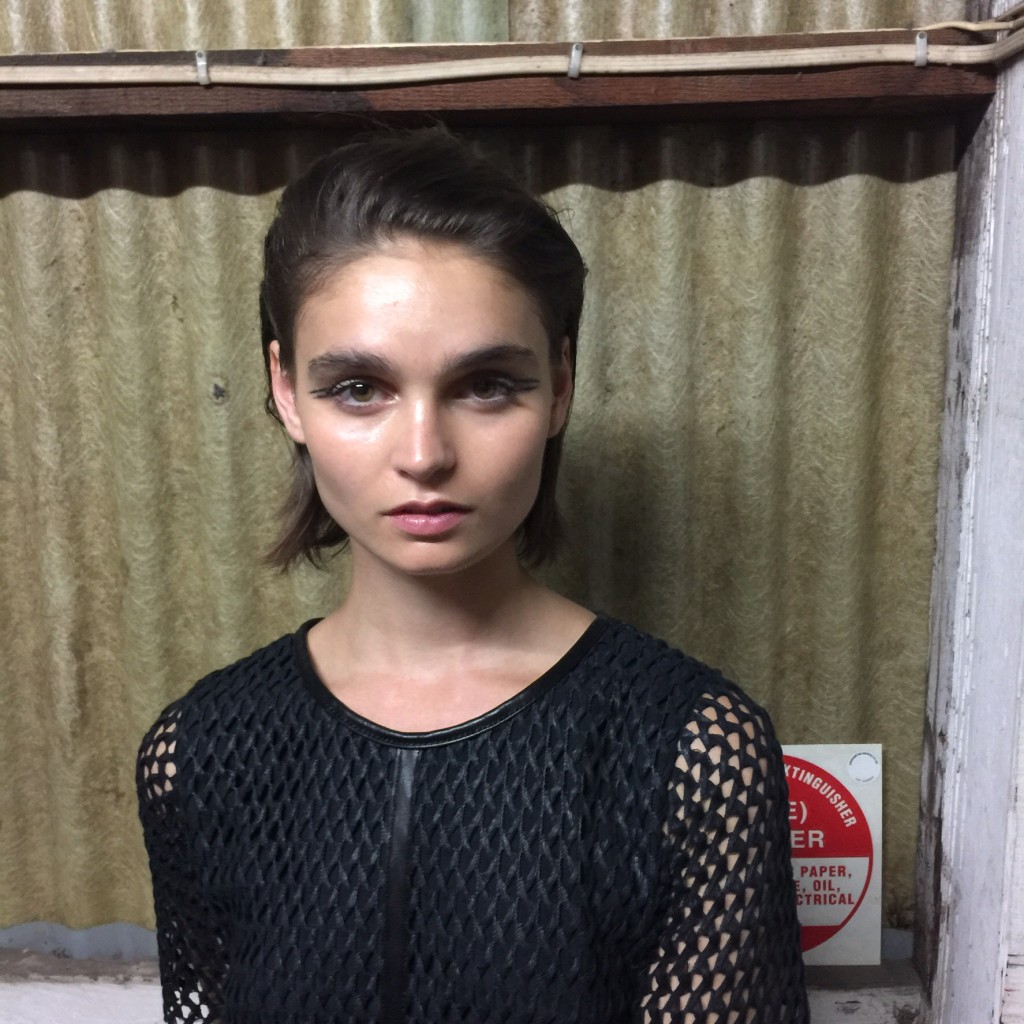 LM
Who are the people from whom you take inspiration and whom do you most admire within the Australian fashion industry?
SATS
We love Alistair Trung. He has very strong concepts and vision. We also love Romance is Born.
LM
Do you think our obsession with youth and only directing fashion to the very young has created a restricted playground for designers at large?
SATS
Most definitely. We would love to see older women and men in our designs because we are about designing for everyone and consider our collections timeless and ageless.
LM
Do you believe that Australian fashion has become homogenised? And do you believe that Australian people dress well?
SATS
No. We really don't.  We feel that the collections on offer to Australian people are amazing and for the most part, Australians dress really well, particularly men.
LM
If you could change anything within the Australian fashion industry, what would that be?
SATS
We would like to see people "not playing it safe", to embrace the the idea of designing "new stuff", and to be dedicated to "setting the trends", not following trends.
Amen.
Until next time,
Jade x