"The problem is I'm not a good photographer. To be perfectly honest, I'm too shy. Not aggressive enough. Well, I'm not aggressive at all. I just loved to see wonderfully dressed women, and I still do. That's all there is to it."

– Bill Cunningham
This morning, as I drank my morning coffee and dreamily looked out the window, my eyes rested on a postcard sitting near me. The title was, "The King Is Dead".
It is not often that I am totally affected by the passing of someone whom I have never met, spoken to, or even seen in person.
But this time was different.
Saturday, June 25 2016 was a sad day for the global fashion industry.
I woke that morning, Sydney time, with a heavy heart, to find that the iconic Bill Cunningham, the famous bicycle pedalling street photographer, and dedicated columnist for the New York Times, will no longer be seen in mid-town New York capturing his special version of visual fashion delights.
Bill has crossed over, and is now travelling on a runway of a different kind.
Bill Cunningham was special. Eccentric. Dedicated. One of a Kind. And. He Will Be So Missed.
It has literally taken me days to comprehend that he is gone. At least from my current world.
And so this post is dedicated to Bill.
A man I never met, but a man that I know has affected so many lives with his work. As I write these words I realise what an incredible thing that is.  To actually be such a contributory pillar of artistic genius that causes fashion lovers across the world to mourn his passing.
Bill is someone that I would have loved to have met, even briefly. For whatever reason, that was not to be. But it actually doesn't matter because I hold such gratitude for the contribution he has made to my life. And to my own passion for fashion.
And there is that word again. Contribution.  Ahh yes! That word has been spoken about a lot lately, post Mercedes Benz Fashion Week, Sydney 2016.
Contribution.

Well, if you want the perfect, real life synopsis on its meaning … here it is.
In a word? Bill Cunningham. A Bostonian, born into an Irish Catholic family never really knew what he wanted to do. A Harvard drop out, what he did know was that he just loved fashion. This intuition led him towards a career that spanned fifty years. Post Harvard, he dabbled in millinery for a while, and lived with his uncle whilst he half heartedly tried to build his business. At his uncle's request, he was told to "turn your hat making into something worthwhile, or get out".
So, he got out.
Left.
To do what called him. Journalism was his first step. Writing for the Women's Wear Daily and the Chicago Tribune. Freelance photography soon followed. Many people know him for his columns in The New York times …  "On The Street" which was really a column which teased out the street trends and covered the reality of how people dressed. Bill described this as his need to stay out there which allowed "the streets to speak to me". The other column, "Evening Hours" was about the drivers of New York life; its social, philanthropic, and political world".
Fashion. The eccentricity. The individual. The Fun. The Self Expression. The joy of capturing that outfit!
Bill lived most of his life in relative modesty. Not interested in the lavish, or the ego, he was satisfied with the simple life. His commitment and dedication to his work defined  him.
For many years he lived above Carnegie Hall. Invited to all the best parties, he never stayed, as his calling dictated that his presence was about "the fashion capture" only.
Anna Wintour has long said, "we all get dressed for Bill".
His modest bicycle, his only means of transport took him all over New York, and I read recently about his need to replace it countless times after it was stolen or damaged.
It's funny isn't it how you can have so much respect for someone you have never met. But I do respect Bill because he was not taken in by the fashion industry in ways that so many people can be. He always knew why he was there, what he wanted to achieve, and who he was. He cared little for wealth, notoriety or self glorification. He transcended the normal bounds of photography, and didn't visit, much less rely, on the modern days tools such as nudity or sexualised advertising.  He was a journalist and photographer combined and these dual threads of talent co-existed in perfect harmony.
He dedicated himself to the artistic project of fashion appreciation across his lifetime.
Photography. The place it holds within our culture, and the phenomenon of ever changing fashion. Bill reached beyond our normal points of reference of fashion and made it his own unique and public domain.
He was all about the contribution he could make to an industry he loved.
I think we can all take inspiration from Bill and his 'star quality' humility.
I leave you with my favourite doco of him, with his broad Bostonian accent and unmistakeable squeaky voice, singing the virtues of the ever fascinating "street style" in our global cities.
What 87 year old do you know who "loved" fashion like Bill, and whose dedication to it would bring him out everyday into the bustle of New York city streets and fashion shows across the world? Whose passion do you know that would drive them to sleep amongst thousands of photographic negatives housed in filing cabinets around him? What person nearing 90, do you know that still rides his bicycle to get around, so that agility is always at hand to capture the perfect fashion shot?
Yep.  I Love You Bill!
Thank you for the photos. Thank you for the memory of your squeaky voice. Thank you for your undying enthusiasm. Thank you for your beautiful smile. But most of all? Thank you for your amazing contribution to the wonderful world of fashion. Our world cherishes your memory.
We all have much to learn from you.
Rest In Peace Bill.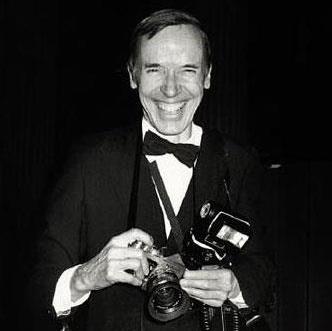 Until next time,
Jade xx