This week is Mercedes Benz Fashion Week … quite simply, one of the most highly anticipated and loved weeks of my year.  This year Carriageworks is the chosen venue for MBFWA once again, and it is literally filled to the brim with fashion talent.  Naturally, in a country like Australia where our summers are long, our days hot, and our landscape fringed with the gorgeous white sands of the most beautiful beaches in the world, swimwear and resort wear is a very important cornerstone of the Australian fashion industry.  Later today, I will be attending the show simply named "SWIM". Here is the story of Aqua Blu … Love Us & follow us on social media to show your support of these wonderful emerging designers … See live streaming of the show here… Instagram  & FB
Enjoy xx
LM
What is the philosophy behind your label?
AB
Our philosophy is confidence, we believe that people should look as good as they feel.
LM
What is the inspiration behind your label?
AB
We are inspired by effortless glamour; we believe that people should feel beautiful when they wear one of our pieces.
LM
What do you think of today's street fashion?
AB
I believe today's street fashion feels like a passing fad, I feel there is a lack of statement. Everyone wants to blend in rather than stand out.
LM
What advice would you give to aspiring fashion designers?
AB
It takes a lot of hard work, stick with it, don't quit and always focus on your aesthetic vision.
LM
What is your advice to young women and the way they dress?
AB
Our advice would be to understand your true sense of style and body and dress accordingly. Fashion fades, style is forever.
LM
Amen!
LM
What influence do you think social media has had on our current fashion industry?
AB
It's made things a lot more accessible; people are able to connect with labels in new efficient ways.
LM
What is your favourite social media platform?
AB
Instagram.
LM
Why do you think this country has so few men's designers?
AB
I think menswear in general has always pushed uber ruggedness and masculinity. I believe the market in general does not embrace the softer aesthetic for the gender and therefore I find that there isn't a lot of creativity when there are so many confined lines you have to work within. We aren't embracing change enough!
LM
What do you think of the phenomenon of fast fashion and how has it affected you as a local designers?
AB
It has both negative and positive connotations. Positive in that people can get the look within 1-2 weeks, negatives in that it's very fad driven and doesn't deliver the core aspect of fashion.
LM
When your designs are photographed how do to like to see them represented and on whom?
AB
Vision is very important and representation even more so. Our photography embodies the lifestyle we envision for our clientele. The representation we like for our photography and to always speak is effortless glamour.
LM
Do you rely on fashion bloggers to spread the word about your label and how serious an effect do you think they have had on our industry?
AB
Fashion bloggers have brought the sense of creativity back on an individual level. I think they help people see looks they see elsewhere re-interpreted to their style and aesthetic. Fashion bloggers have helped the industry reach a broader spectrum of audiences i.e. something might look quite out there for an individual but redone in another way can make that look appealing to that same individual.
LM
Do you think our obsession with youth and only directing fashion to the very young has created a restricted playground for designers at large?
AB
Yes, perhaps for most but not for us. We do not design for an age-specific person; we design around the mentality of a stylish individual rather than a specific person in a certain age bracket.
LM
How hard have you found it to show your collections and make connections overseas?
AB
It was hard at first but after refining the philosophy behind our label, it has become a lot easier as we find a lot of people can now relate to our collections.
LM
How do you feel about the levels of support for the fashion industry in Australia?
AB
I find it is very limited as people have always connected Australia with the aspect of casual and relaxed fashion and we don't pick up on fashion trends. Through social, bloggers etc. we are now breaking that mould and bringing attention to designers across the industry.
LM
What designers do you love in Australia? Overseas?
AB
Camilla, Steven Khalil and overseas, of course, Dior.
LM
What would you change about what's trending right now?
AB
Birkenstock-type sandals!
LM
LOL!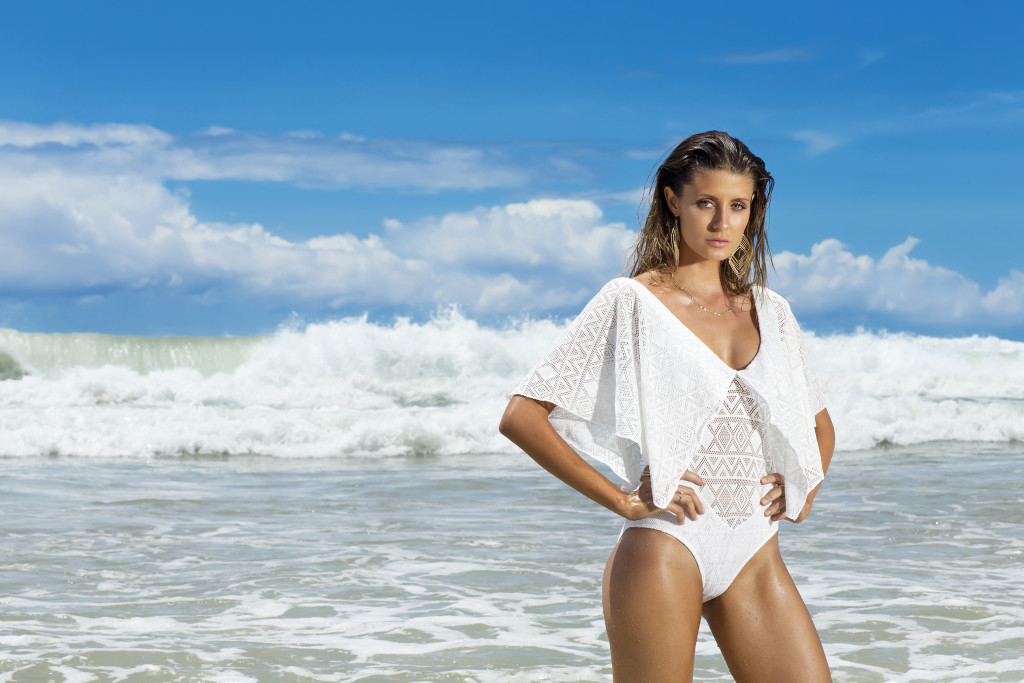 LM
What do you think about the prevalence of tattooes? Piercings?
AB
Personally I don't like them however I don't mind people who have them. It's a personal choice.
LM
Are we becoming more modest or less modest in our self expression?
AB
We are becoming more modest as society still plays within the confines of gender roles in this country.
LM
How important is the role of a stylist to a fashion designer?
AB
It's another interpretation of a designer's take.
LM
How important is runway exposure when offering a new collection?
AB
We don't show our collections on the runway to promote our collection. We use the runway to exhibit our art form and creativity.
LM
What do you feel the fashion industry needs to offer which it is not?
AB
We need more focus and support on fashion houses that demonstrate transparency in regards to ethical business conduct especially in manufacturing and ethically sourced materials.
LM
How do you differentiate your label from other designers who create similar lines?
AB
Our unique interpretation of what is trending and what we do with it.
Check out Aqua Blue and follow them on Facebook & Instagram.
Accreditations
Photography | Richard Freeman | Richard Freeman Instagram
Model | Michelle Alan Instagram 
Until next time,
Jade xx