I recently interviewed the wonderful team at the iconic Australian label Seduce. Magdalena Velevska, the very talented head designer and Abbey Pantano, Marketing Manager. Seduce is a contemporary label, enriched with the plethora of design elements that make it one of Australia's most successful names. It is known for it's gorgeous prints, good tailoring, and expansive collections. It is affordable, relevant, and accessible to all women of all ages. I have always loved Seduce. And here's why.
Enjoy xx
After travelling to Europe in April, I returned home after Australian Fashion Week had finished. I realised that Australian designers have so much freshness … There is something specifically Australian about everything we do. We are so relevant, we have our own style, our own sensibility. Australian designers are amazing!!

… Magdalena Velevska
The Seduce woman knows herself and knows her body.  She Seduce woman doesn't have to be sexy for men, she can be sexy for women, and for herself. There is very much a level of emotional independence for this woman.

… Abbey Pantanto
LM
Does the Seduce customer prefer to shop online or in store?
MV & AP
Most of our customers still like to shop in store. Online sales make up about thirty percent of our customer base, but we see enormous potential in the online environment and feel excited that this will allow us to reach many customers that we are currently unable to reach.
LM
How many stores does Seduce have across Australia?
AP
Nineteen stores across Australia. Three of those are in Western Australia but most are in NSW.
LM
I asked Magdalena Valeska, the head of the Seduce design team a few questions.
I asked her to describe the Seduce woman.
MV
She is around 20-35 but we don't define our customer by their age. I actually feel that Seduce clothing is suitable for women of many different styles and ages.
LM
How does Seduce differ from other Australian labels?
We are a retailer which caters for occasion wear. We have built into the collection, items for day, work, and weekend. Workwear and basics which offer versatility. We are proud of the beautiful pieces in the new Spring/Summer collection. We wanted to present the idea of day to night, and desk to dinner, depending on which way the garment is styled. A recent survey showed us that eighty percent of women shop with us for event wear.
LM
The creative language used for the Seduce label is really interesting. How was that developed?
MV
This was developed by our creative agency … we give careful consideration to the language which represents the Seduce label, whether this is in our lookbooks or on social media. So too, the names of the collections are enhanced by our use of language because this sets the mood and tone. We feel this takes the reader on a journey and speaks to the customer about the prints and silhouettes in a way that is entertaining and engaging.
LM
How do you choose your models?
AP
For Spring/Summer 2015 we worked with actress Jodi Gordon. She perfectly embodies what the Seduce girl is. She is a little bit older, has just turned 30 and now has a baby. She has a sexiness about her and I think when you reach that age, you know yourself a lot better and you are a lot more comfortable in your own skin. You don't think of someone really young when you think of Seduce.
LM
Where can Australian women find Seduce?
MV
Seduce is one of the only fashion labels which wholesales as well as retails. Seduce can be found in Myer, The Iconic, and independent Australian boutiques.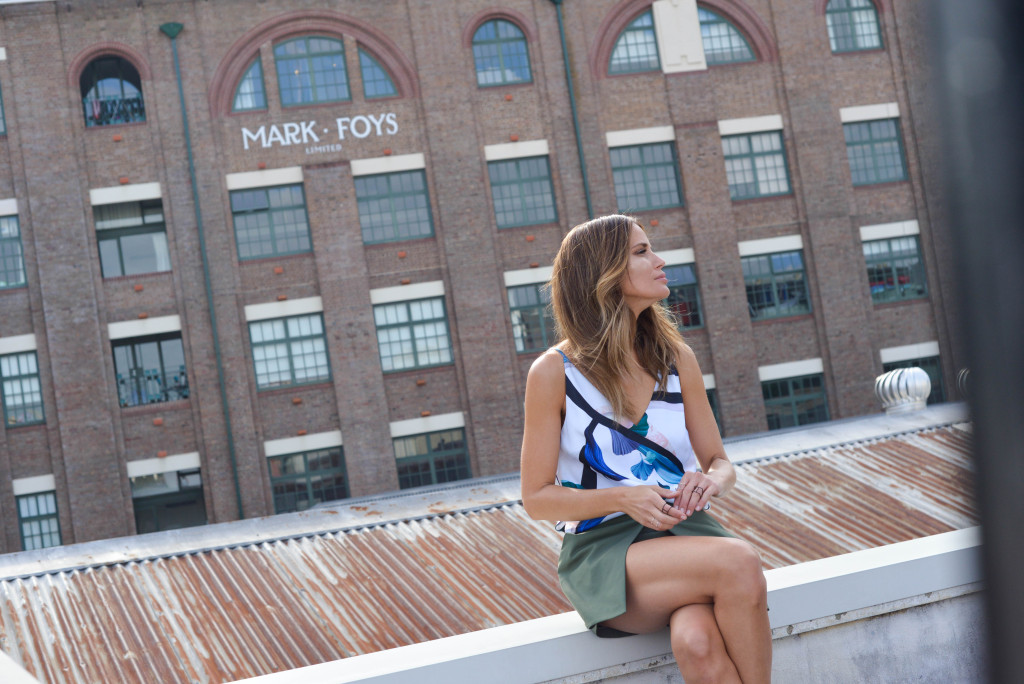 LM
What do you think of the state of the Australian industry? Do you feel confident about Australian fashion right now?
MV
I think it is definitely on the rise up again. There is work to be done. We have small budgets and our population is quite small. I think it will take some time to get there and I look around at local labels and think that they are doing amazing things.
LM
I agree! I love Seduce and have seen that other Australian labels have really stepped it up in the last couple of years.
LM
I think it is most important that industry professionals are approachable and eager to help each other, don't you?
MV
Yes. Very much so. I feel success comes from experience and being comfortable with who you are. It is so different overseas – people are so much more approachable in overseas markets and there is much less rudeness.
It is possible to be in fashion and not be rude. To just be normal and maintain professionalism.
Times have changed and we need to create a much more wholesome, cohesive, and team environment.
LM
Yes! I loved it when Magdalena coined this phrase. I think we can all take some advice from this wisdom.
MV
We all have our own bosses, and ultimately, that is our customer. That's all that matters really.

… Magdalena Velevska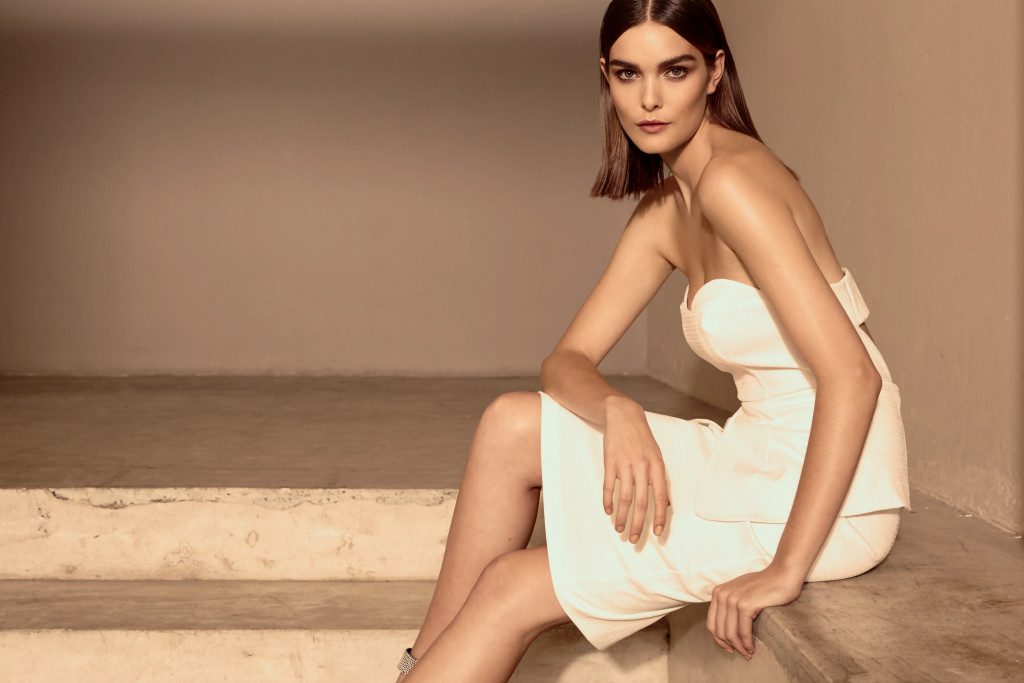 LM
When you hear of people going broke in our local market, how does this make you feel? Does it make you panic in our current environment?
MV
Our market is so small here, and many designers do not have the budgets to create, infiltrate and sustain a progressive trend. The price point and formula for this is difficult to change and so the percentage in relation to the customer base becomes a difficult balance.
Also garments in Australia almost have to be uniquely different in relation to the price point. Manufacturing is a huge issue, and China can now achieve high levels of quality. There is no industry backing for the production of clothing in Australia and this is very difficult for designers who still wish to manufacture here.
The cost of the marketing, PR, flagship stores, manufacturing, shows and wide exposure across a large country takes it toll. The ultimate breaking point comes when the population itself is not aware that supporting their own designers is absolutely crucial to their survival.
LM
How can the Australian consumer better support Australian designers?
MV
Be curious about what's new in a designer's collection and seasonal range. I personally would like to see people engage with Seduce online and their retail stores. They can be found in more than thirty-five Myer stores across Australia and Seduce stores across the nation. Our product suits many different customers and fulfil many different needs.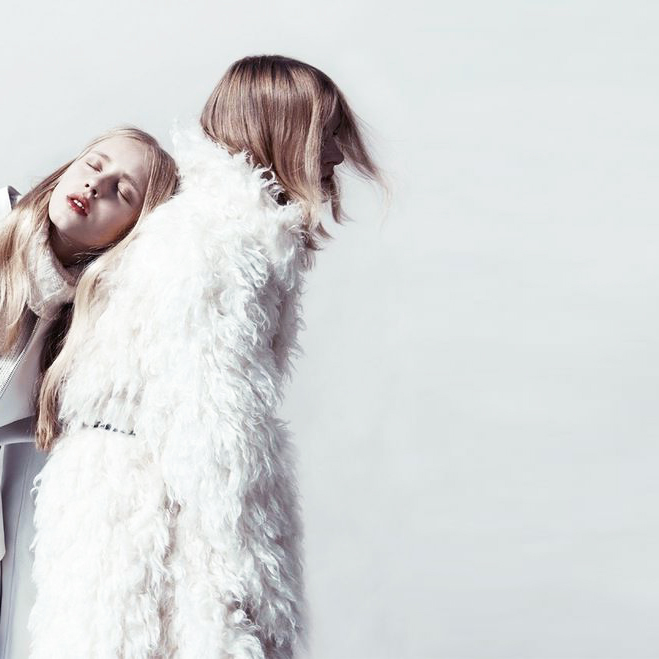 AB
I feel the role of the salesperson in educating Australian consumers by being committed to their jobs and the companies they work for is crucial. The sales person is the best ambassador a company has as they know the garments intimately. They know the story of creation behind the pieces and are in a position to build a rapport with the customer. They understand the story of how prints come to life. In this way the salesperson becomes a personal stylist for each and every customer.
You can't have this experience in a store such as Zara. If we can give more to our customers then it becomes easy to show the customer the value in spending their money on our wonderful label, and all other fantastic Australian designers.
LM
Gosh! How refreshing is it to hear someone speak about the importance of good customer service and the old fashioned idea of actually selling to a customer. I personally cannot remember the last time, someone actually showed me garments or suggested outfit combinations.
This approach needs to make a serious comeback!
LM
What is the history of the Seduce label?
AP
Seduce is owned by a Chinese born brother and sister who emigrated to Australia. They started the label 25 years ago and quite literally worked day and night to build the Seduce label and still to this day are heavily involved in the day to day workings of the business, which employs around one hundred and fifty people.
LM
How important is runway exposure for Australian labels?
MV
I think this aspect of fashion is extremely important, and it allows the customer to dream a dream.
The runway is an investment in the creative and the love which defines a fashion label. It brings singular attention to the designer through the use of models showcasing their dreams of fabric genuis. The lasting benefit is the memory that people have and the fact that they continue to talk about it for a long time afterwards.
These are the natural accolades.
There is nothing glamorous about fashion. It really equals lots of hard work, systems, turbulence, patience, passion, perseverance, persistence.

… Magdalena Velevska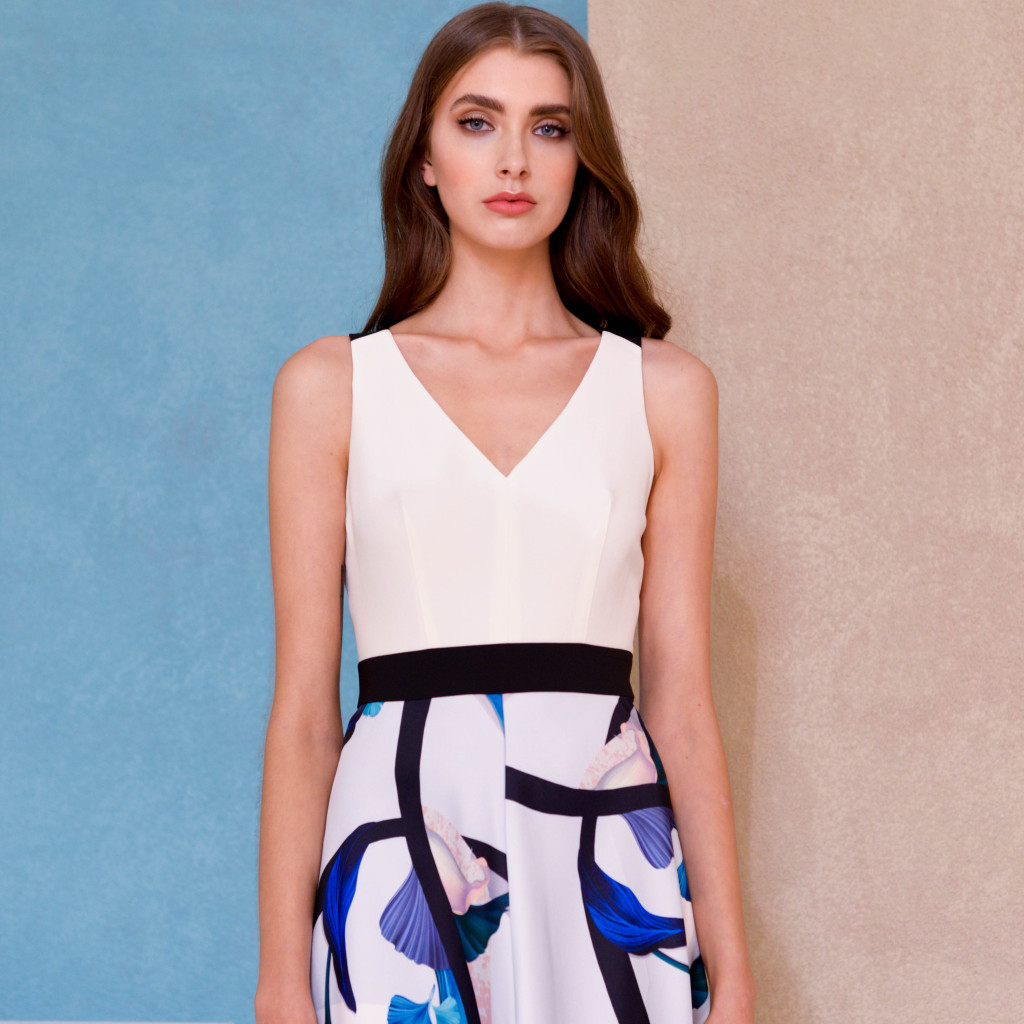 From a marketing perspective I feel it is important to be a part of fashion week, and it gives the consumer the idea that the label has a boutique edge. It shows a spotlight on the fashion community at large and helps the development of the industry to be elevated to the next level.

… Abbey Pantanto
LM
If you could change anything in Australian fashion right now, what would that be?
MV
I would like our customers to have a lot more fun, be more expressive and a lot more embracing of the new.
Fashion is about fun.

… Magdalena Valeska

Trends afford no risks and no uniqueness. Everybody seems to wear the same thing. My advice would be, find your own personal style and don't be afraid to embrace it.

… Abbey Pantanto
MV
After travelling to Europe in April, I returned home after Australian Fashion Week had finished. I realised that Australian designers have so much freshness … There is something specifically Australian about everything we do. We are so relevant, we have our own style, our own sensibility. Australian designers are amazing!!
LM
Amen!
You can see more about Seduce clothing here.
Until next time.
Jade xx