Andrew Cannon is the name behind Andrew James Millinery, a professional makeup artist and milliner, based in Canberra. I met Andrew a couple of years ago now and he recently showcased his wonderful work on my very own bridal face and that of my bridesmaids. I LOVED his work, and know that his millinery is just as amazing. See his work, (at least on my face), here at the Label Ministry wedding … Love & Nuptials and further down the article in some amazing images … enjoy!
Artistry should never dwell in complacency.
LM
What is the philosophy behind your label?
AJM
Andrew James is an experience.  The excitement. The anticipation. The vision. And perhaps most importantly?
A Fantasy!
I like to bring the beauty I see in my clients to the surface through the creation of makeup artistry and millinery.
LM
What is the inspiration behind your label?
AJM
As I work in two separate mediums, millinery and make up artistry can be so similar yet also vastly different.  From a millinery perspective I am inspired by historic and modern architecture. Instinctively I am drawn to observing colour and movement, through various mediums. Television, film, historical costumes, my childhood and nature. I am inspired by texture, colour and fabric. They seem to speak to something deep within me where I am simply driven to create. The legends of the stage and the big screen inspire me to marry vintage and modern looks. For me, gender in fashion is fluid and I love playing with feminine attributes.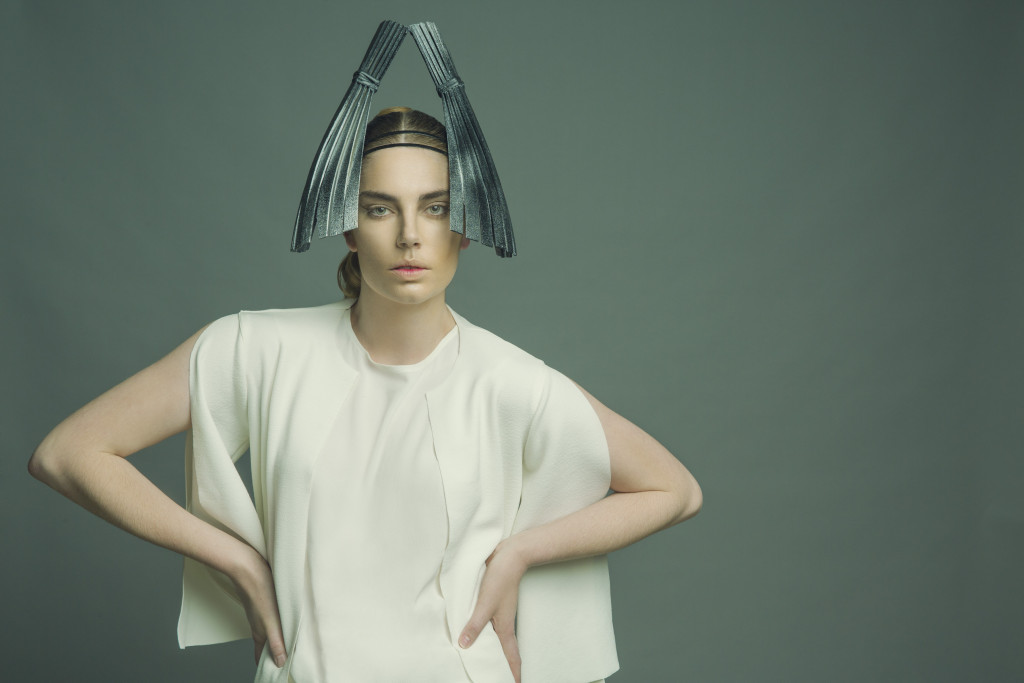 LM
Who are the people from whom you take inspiration and whom do you most admire within your industry?
AJM
I have huge admiration for Australian and international milliners and makeup artists alike.
We have so many talented people in this country within these two industries, which go hand in hand.
Millinery has evolved enormously in Australia over the last hundred or so years.
A case in point is Frederick Fox. An Australian born British milliner who designed hats for Queen Elizabeth II and other members of the British Royal Family.
Jonathan Howard is another I follow keenly. A Sydney based milliner, he possesses a sharp design eye. Jonathan's unique use of colour and well balanced designs serve as a reminder to think of alternative materials during the creation process.
And then there is Philip Treacey, who has taken the antiquated craft of millinery to dazzling heights. He has successfully combined traditional millinery with high fashion artistic concepts. Something that only a select few milliners ever achieve. There is brilliant ease and beauty in his work and the complexity of it confirms his genius. He said,
There's a technicality to designing and wearing hats.  A hat is balancing the proportions of your face; it's like architecture or mathematics.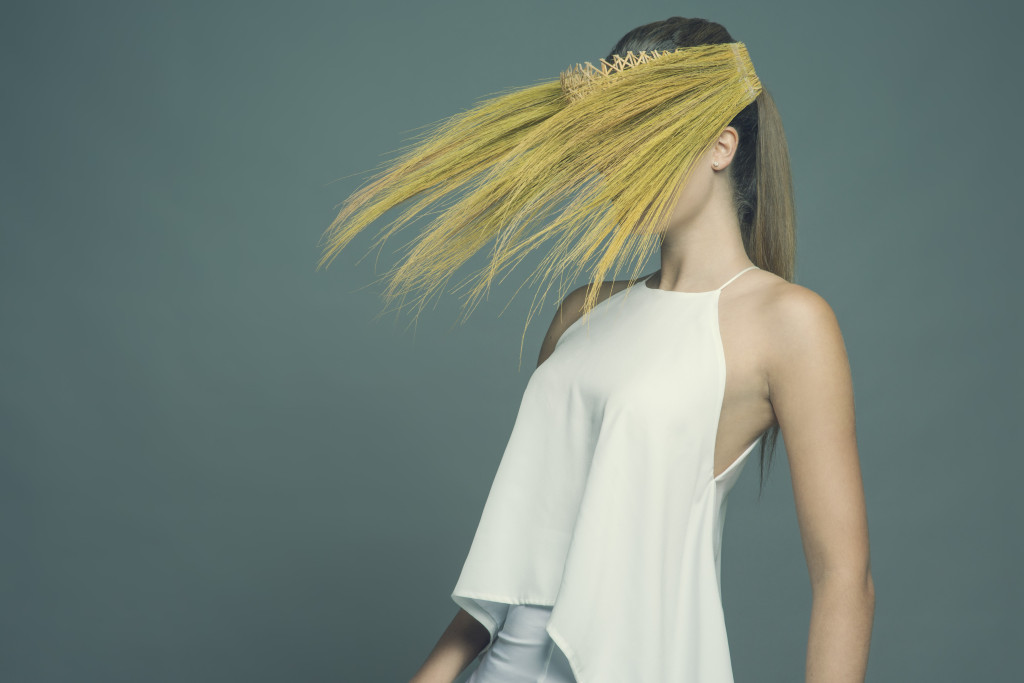 Within my own design space I love to explore the use of texture, implied lines, silhouettes and "off skelter" points of view.
LM
What advice would you give to aspiring fashion designers or someone moving into the fashion industry?
AJM
I think the moment that we stop developing ourselves as fashion designers and indeed human beings, we need to take a step back and assess why are we designing.
We should always be creating something new and innovative. In short, challenging ourselves. Even when I have succeeded in taking my brand to the next level, I will never stop reaching for greater heights. Connecting with the broader community is obviously easier once success is found, but artistry should never dwell in complacency.
My advice? Be confident in your work. Bold in your design choices. Be prepared for rejection. Your vision is not necessarily another's.
Work to the beat of your own drum, and the rest will follow. Some people like to burn bright and fast. I believe in a slow but stable burn. Be aware of who you are and your place within the universe. Understand your strengths and work on your weaknesses. Don't let them be your downfall. And perhaps the most important thing of all. Surround yourself with like-minded people who make you the best you can be.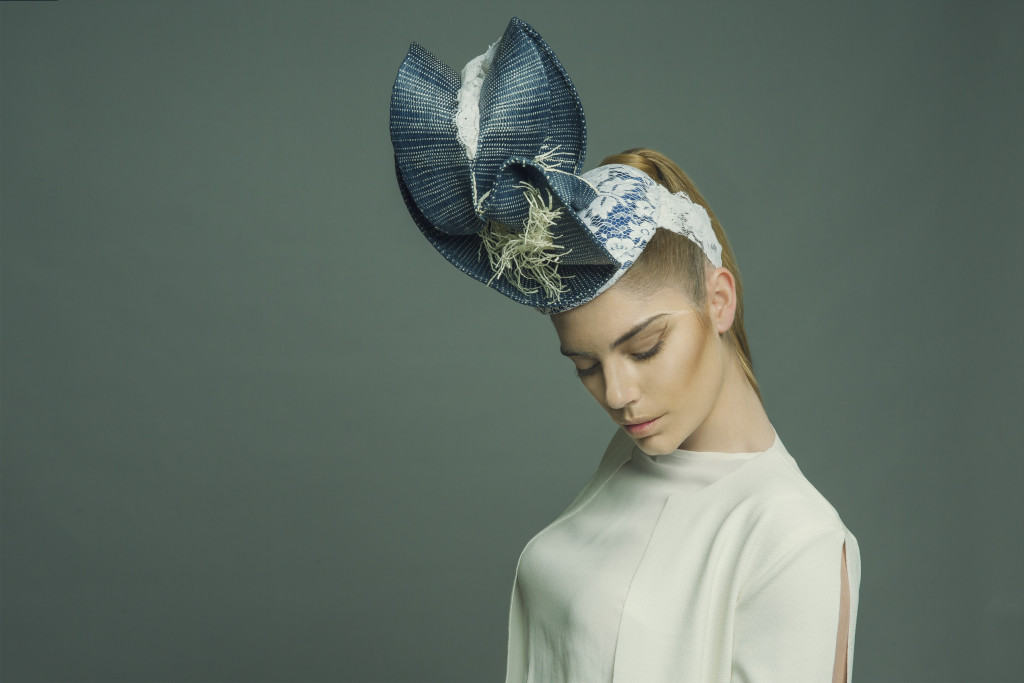 LM
I told you I love this milliner!
LM
What is your favourite social media platform?
AJM
Instagram has allowed me to enjoy an international presence. The strategic use of hashtags and carefully selected images which reflect the intent of my label has served me well.
Any social media platform will see an increase and decrease in followers.  Often this is based upon seasonal trends like fashion week and racing carnivals.
LM
What age bracket do you design for?
AJM
The wonderful thing about millinery and makeup artistry is that it is not age specific. The social construct around hat making and beauty work is redundant. Anyone of any age can look beautiful. I work hard at building confidence in my clients so this radiates from within.
LM
Why do you think this country has so few male designers?
AJM
I believe there is infinitely less exposure of male designers within the mainstream media, but there is a great deal of emerging talent coming through.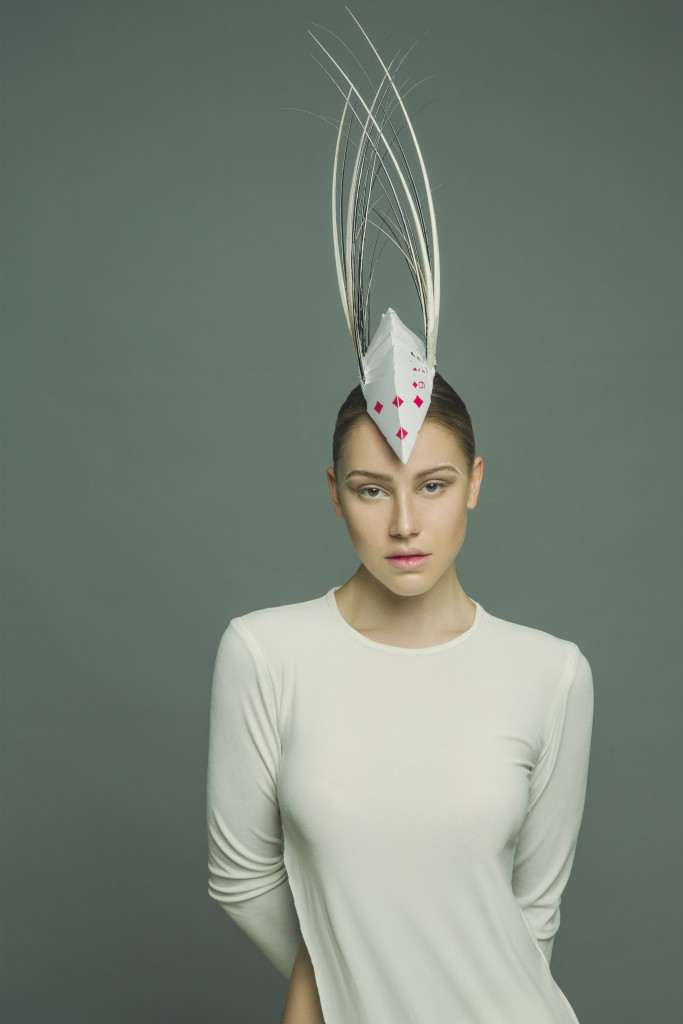 LM
Do you think our obsession with youth and only directing fashion to the very young has created a restricted playground for designers at large?
AJM
Over the past few years I have noticed that my client base represents all ages. Regardless of their age I have observed that they all display the same level of excitement and joy.
I feel that there probably is a specific focus on the younger market, mainly because this demographic can be sold a look or a product by the mass media. When it comes to my mature clients, they are in control of their beauty. They own it proudly and I love celebrating this with them.
LM
What designers do you love in Australia? Overseas?
AJM
I have a great admiration for designers that incorporate their own culture and sense of identity within their work.
Humans are deeply inspired by their families, their cultural identity and these influences translate into beautiful stories. I love Yohji Yamamoto & Guo Pei.
Within my own design space I love to explore the use of texture, implied lines, silhouettes and "off skelter" points of view.
Alexander McQueen & Issey Miyake embody these ideals for me, both of whom possess their special kind of genius. Their understanding of fabric, appreciation of colour and their lack of regard for trend, equals their unparalleled expertise.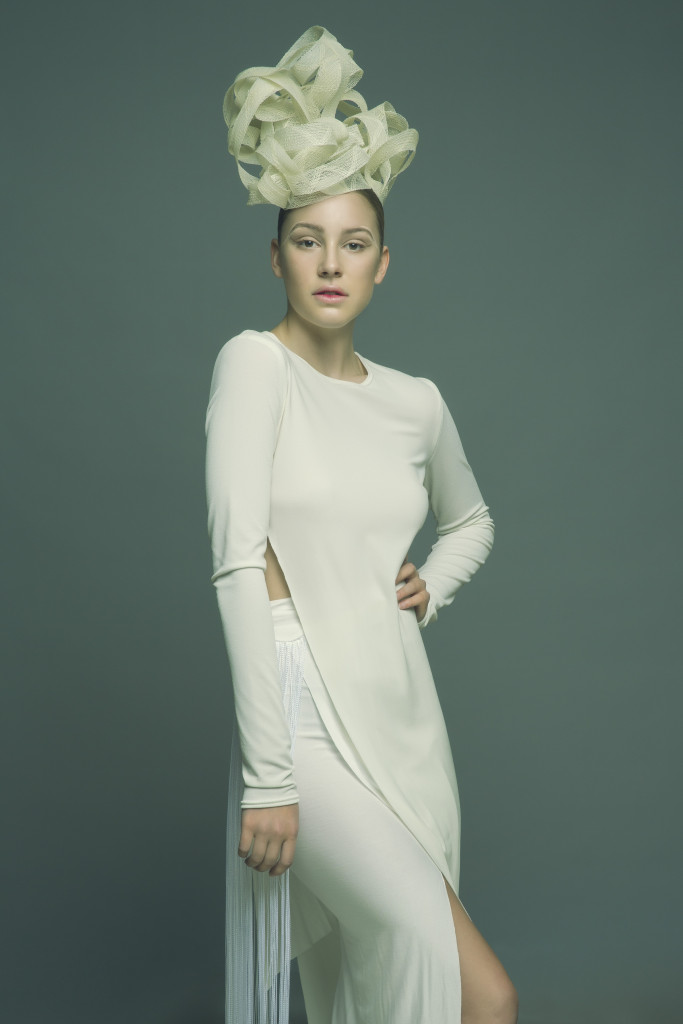 LM
How important is the role of a stylist?
AJM
The role of a stylist is to inspire and motivate.  They should be approachable and accessible. A great stylist will not only lead you towards a look which you would usually avoid, but leave you with a new sense of confidence. This helps the client draw upon new ideas, take risks and explore opportunity within fashion. A successful stylist will challenge you to view yourself differently and broaden your choices.
LM
What is next for Andrew James?
AJM
Why … conquering the millinery and makeup artistry world of course!
Read about Andrew here. And don't forget to contact him for your next racing carnival!
Until next time,
Jade xx
Accreditations
Designer | Andrew Cannon is Andrew James Makeup | Millinery
Styling | Jessica Rolfe Instagram | Jessica Rolfe Facebook
Makeup | Milliner | Andrew James Makeup | Millinery
Photographer | Robert Coppa Photography | Robert Coppa Instagram | Robert Coppa Facebook
Photographer | Sarah Jane Wright Instagram | Sarah Jane Wright Facebook
Fashion | Emma O'Rourke | The Label | Emma O'Rourke Instagram | Emma O'Rourke Facebook
Models | Rebecca Courntey Instagram | Rebecca Courtney Facebook | Anjelina Leljak | Anjelina Leljak Facebook
 Jessica HM Instagram | Jessica HM Facebook
Publication | Big Ink | Big Ink Instagram | Big Ink Facebook