Meet Charlotte Elizabeth. The young British designer of the very simplistic, but very beautiful handbag.
The Bloomsbury Handbag.
The owner of some very real creativity, sass, and commitment. Not to mention, courage.
Some months ago, I was aimlessly browsing through Instagram.
It should be noted here, that I am not of Instagram age or stage.
To be perfectly honest, by anyones current modern day social media standard, I have a very unimpressive Instagram following.  Probably even more unusual is the fact that I don't care.  And the reason is simply this.
My Label Ministry work: that of bringing the work of emerging fashion designers, mainly Australian, and sometimes international,  is something I regard as phenomenally important. My Instagram account … well let's just say, is lagging. The promotion of Australian designers and drawing the attention of the pubic to them is my main focus, because it is here that success will prevail for all those working in our beloved Australian fashion industry. One of the things I love about Instagram is what I find on the platform as opposed to what narcissistic benefits it can provide me with.
One such recent find so happens to be the subject of my latest article, a young English woman by the name of Charlotte Elizabeth.  Her story is an amazing one, and one which simply needs to be told. Through a chronic illness and many years of ill health and self reflection, Charlottes' story is not only one of triumph, but one of dedication, creativity, commitment and enterprise.
Jade xx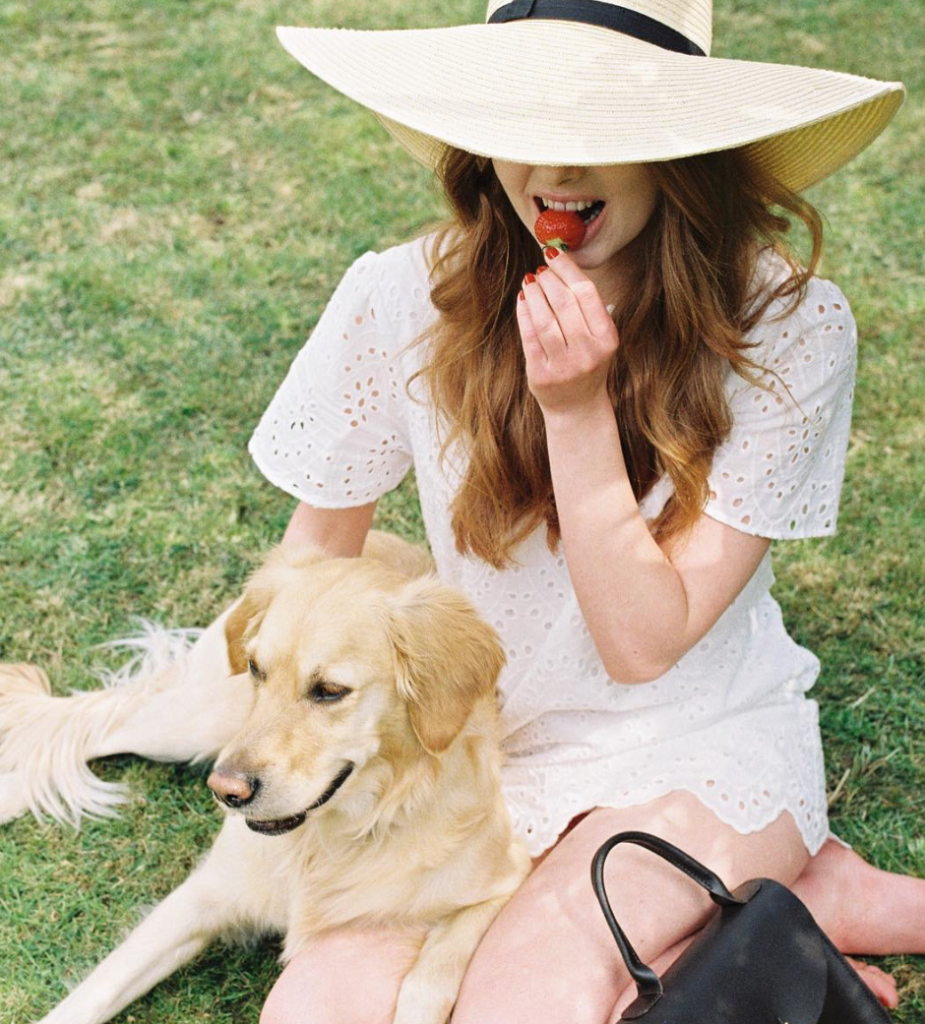 Launching a handbag line at the age of 21 is a feat in itself, but when you can't draw or sew and have been paralysed for over year, it would seem to be an impossible task. Yet that is what Charlotte Elizabeth Jones has done, building her accessories business from her bed …
Emma Spedding, The Telegraph.
LM
What is the philosophy behind your label?
CE
To support our wonderful craftspeople of Britain and family businesses, all while offering a product which I hope is seen as more than just a handbag, but something that's part of my customers everyday adventures and memories.
LM
What is the inspiration behind your label?
CE
To create beautifully designed handbags which have a modern yet classic feel.
LM
I was absolutely humbled when I read the story of how you began designing handbags? How would you describe your journey so far?
CE
Chaotic yet somewhat peaceful.
LM
As an international label, how difficult has it been for you to secure a market place within other markets, such as Australia and the US?
CE
I am a fairly new business, so I cannot comment on the topic broadly, but from what I have learned so far is that it's never been easier to sell to an international market thanks to social media.
LM
Who are the people from whom you take inspiration and whom do you most admire within your industry?
CE
Without causing offence to the other wonderful brands out there within my industry, I try to keep myself focused on my own brand without looking to others for too much inspiration. I take inspiration from products I like to wear, vintage fashion, vintage car models (an obsession of mine) and what nature is offering around me.
LM
What do you think of today's street fashion?
CE
I feel society is becoming much freer in how they dress and as a result everyone's clothes reflect their personalities more which I love.
LM
What advice would you give to aspiring fashion designers?
CE
Don't think too much and if you believe in it enough, just do it!
LM
What is your advice to young women and the way they dress?
CE
Dress how you want to dress, not how you feel you should dress.
LM
What influence do you think social media has had on our current fashion industry and do you think it is a positive or negative influence?
CE
It's a hugely positive influence. It's never been easier to be a creative.
It's so exciting to launch a business in such a world changing movement.
LM
What is your favourite social media platform?
CE
Instagram.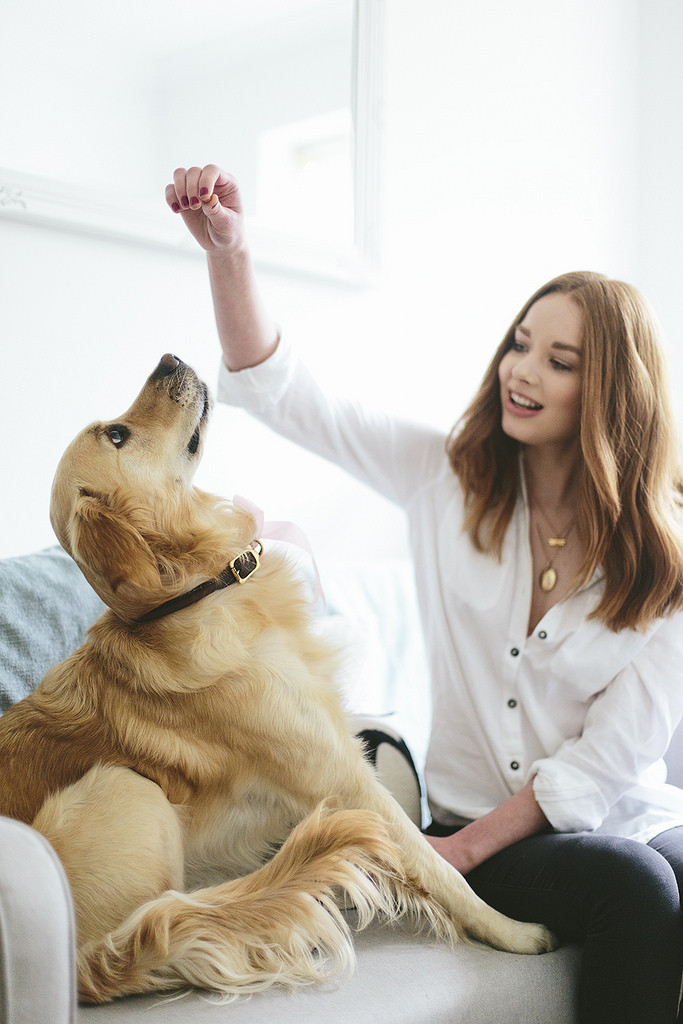 What age bracket do you design for?
CE
I pride myself on the fact that so far, my customers  have ranged in age from eight to eighty years old. Me, my mother and my grandmother could all wear a Charlotte Elizabeth product happily.
LM
What is your impression of Australia and how do you relate to our fashion and style?
CE
It's my dream to travel Australia.
From what I've seen, read and heard, the fashion is relaxed, boho and functional.
LM
When your designs are photographed how do you like to see them represented?
CE
Well designed and crafted.
LM
Do you rely on fashion bloggers to spread the word about your label and how serious an effect do you think they have had on your industry?
CE
Fashion bloggers have changed fashion, and are continuing to do so daily.
I feel fashion is a lot more catered to what the market wants which is a great thing.
LM
Do you feel the industry needs to have a set of slightly older fashion bloggers to create a wider and broader space for representation of labels?
CE
The great thing about blogging is how it is open to everyone and isn't just a one generation industry. I have come across lots of mature fashion blogs over the years who are especially valuable.
LM
Do you think our obsession with youth and only directing fashion to the very young has created a restricted playground for designers at large?
CE
Yes and No.
LM
How hard have you found it to show your collections and make connections overseas?
CE
Charlotte Elizabeth is still a young business so I haven't yet reached overseas stockists.
I already have two well-known department stores here in Britain who are interested in my designs.
LM
Do you feel that the industry as a whole helps you to succeed or do you feel alone in your quest?
CE
Fairly alone in my quest, which isn't a necessarily a bad thing.
LM
If you could change anything about what's trending right now, what would that be?
CE
Fluffy loafers!
LM
Who are your favourite bloggers?
CE
What Olivia Did, Deliciously Ella, Hannah Maggs, Zoella, Love Cloth, She's Gone Lala, A Model Recommends,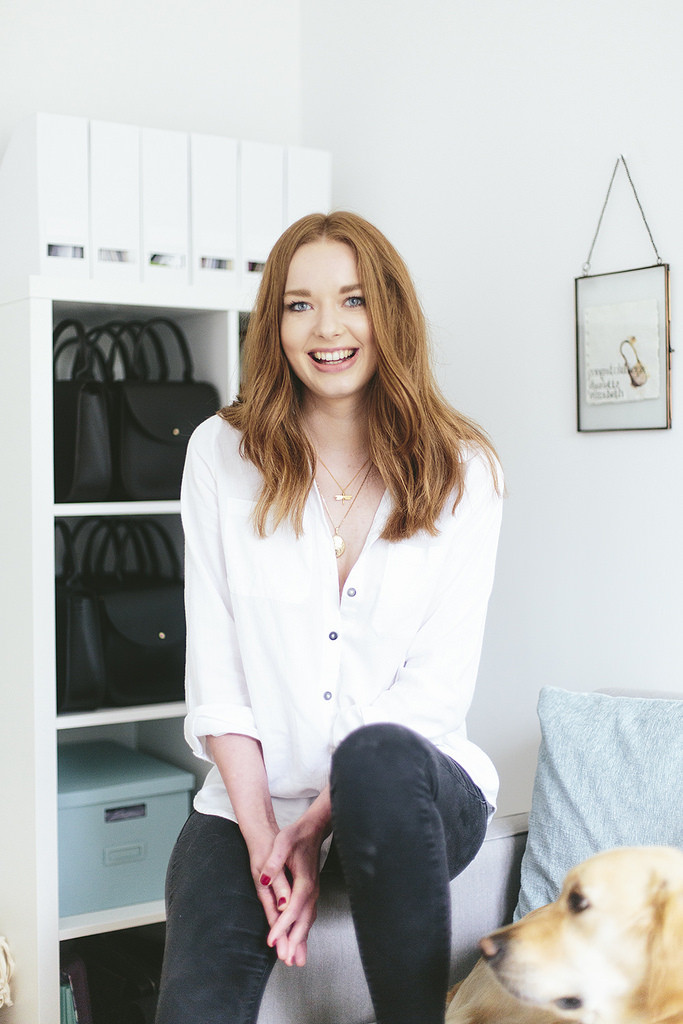 Other Articles |
To Purchase | Charlotte Elizabeth
To Follow Charlotte | Instagram | Facebook | Twitter 
Until next time,
Jade xx